<--2015-04-08 10:30:00 | -->
Tonzi Ranch: 2015-04-15 10:00:00
Author: Joe Verfaillie
Others:
Summary: Fixed tower sonic, added DIY diffuse PAR, collected data from wind profile
Tonzi
2015-04-15

I arrived about 10am. It was clear, sunny and cool with a breeze from the north. The Delta was super winds. The water level in the Sacramento River near Locke looked unusually low. There was water at Consumnes and lots of flowers. At Tonzi the ground surface was dry, but the grass looked good with flowers starting.

I replaced the cable on the Tower sonic. The old one is in bad shape. I'll save the connectors and dump the rest. After the swap I still wasn't getting any data so I swapped the RS422 to 232 converter and that seemed to fix things. I need to test the converter in the lab to make sure that was the problem.

I installed a home brew diffuse PAR sensor at the top of the tower. This sensor uses a rotating shadow band driven by a DC motor and magnetic proximity sensors to detect when the shadow band is horizontal. I removed the CR1000 card and updated the flux program to add the diffuse PAR to that data logger. It will record 10Hz PAR and 30min average of the PAR minimums and the count of those. The PAR sensor is the Ameriflux standard sn 060868.

I checked the BF5 diffuse PAR sensor and it was free of condensation.

I downloaded data from the new wind profile system and added a ground wire to that CR1000. I tried to adjust the lower sonics to be more level.

The Tower computer was running well.

Field Data
CO2 Profile Tanks

| Date | Tank | Pressure (psi) | ppm |
| --- | --- | --- | --- |
No TZ Well data found
| | |
| --- | --- |
| No TZ Moisture Point data found | No VR Moisture Point data found |
No VR grass heigth found
No TZ grass heigth found
No TZ Tree DBH found
No water potential data found
No TZ Grass Biomass data found
No TZ OakLeaves Biomass data found
No TZ PineNeedles Biomass data found
2 photos found

20150415TZ_DiffusePAR1.jpg ( 2015-04-15 12:50:59 ) Full size: 1920x1440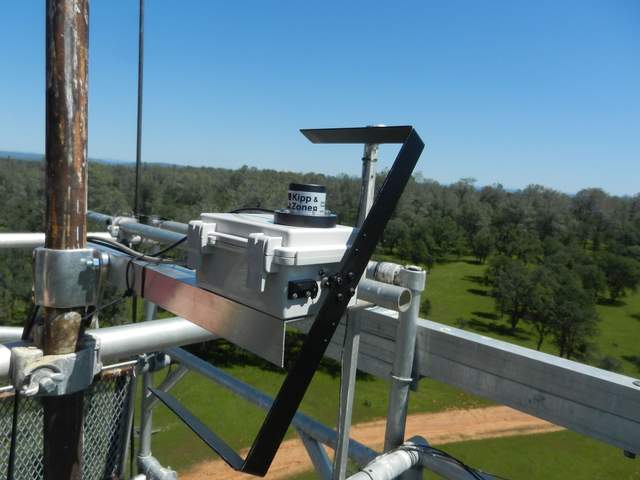 20150415TZ_DiffusePAR2.jpg ( 2015-04-15 12:52:05 ) Full size: 1920x1440

Graphs display: 7 days | 14 days | 28 days
12 graphs found
No data found for TZ_Fenergy.
8 TZ_tmet graphs found
11 TZ_soilco2 graphs found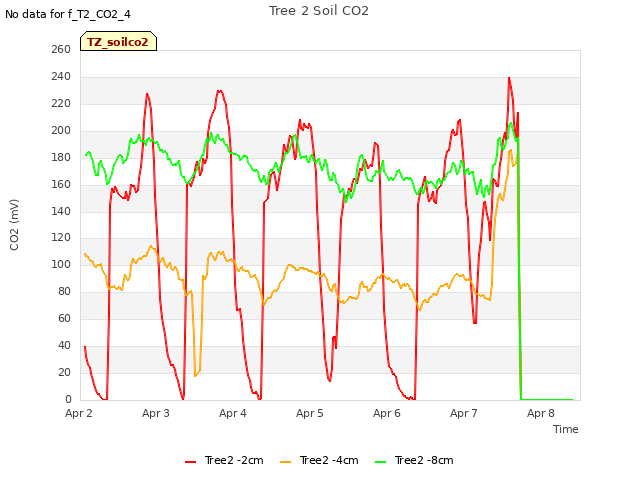 Can't check TZ_mixed
2 TZ_mixed graphs found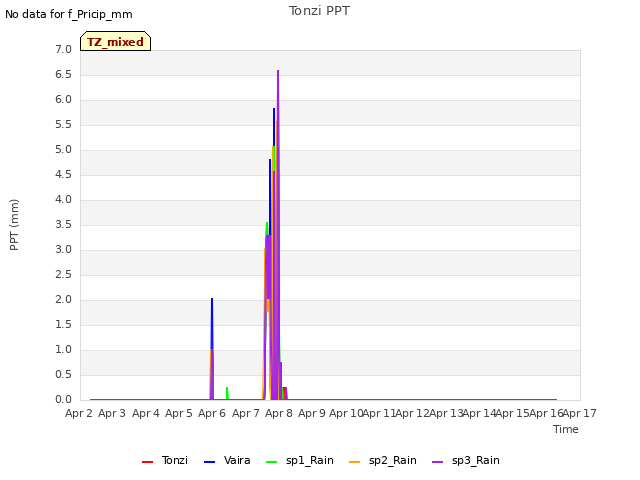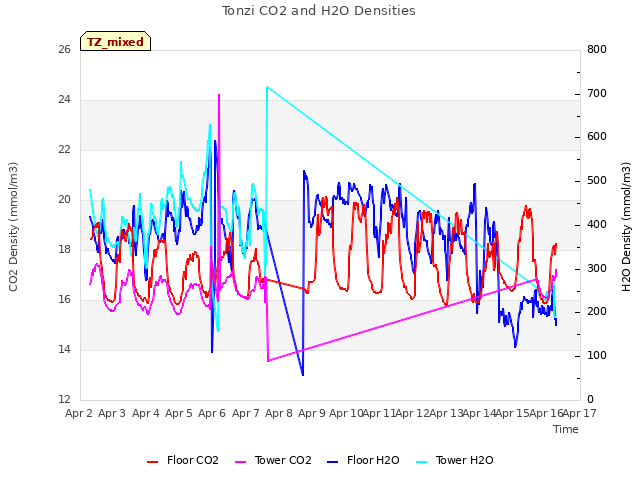 1 TZ_sm graphs found
1 TZ_fflux graphs found
5 TZ_fmet graphs found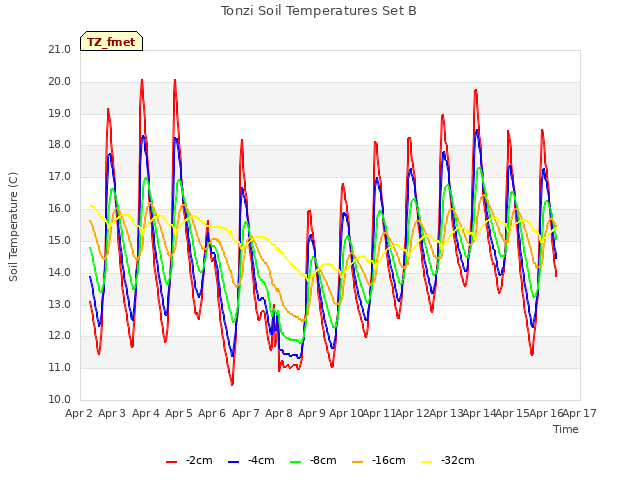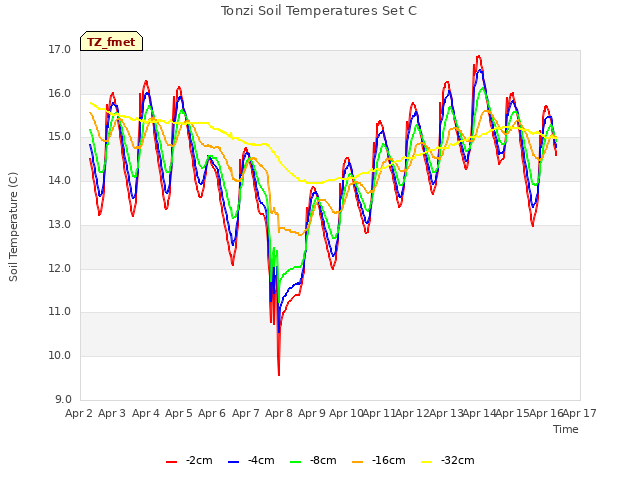 1 TZ_tram graphs found
2 TZ_co2prof graphs found
Can't check badm_TZ
2 badm_TZ graphs found
No data found for TZ_windprof.
Can't check TZVRSI_mixed
1 TZVRSI_mixed graphs found
Tonzi Z-cam data