<--2017-05-10 14:25:39 | -->
Mayberry Wetland: 2017-05-25 10:35:54
Author: Daphne Szutu
Others: Dennis, Joe, Sam, Kristen M (USGS)
Summary: Regular data collection/cleaning, Installed float on folding boom, Collected water samples, Removed HOBO salinity probe
2017-05-25
Mayberry

We arrived at 10:00. It was sunny and mostly clear. They've mowed the grass path leading up to the tower. The water level was higher than before,

Joe installed a float at the end of the folding boom. The "mid" DO and CO2 are now at the bottom of the profile, just above the mud. The "bot" DO and CO2 are now at the top of the profile, same as the "top" DO and CO2 sensors.

Joe also collected 3 water samples while standing on the tower (to prevent water disturbance). He sampled waters on the east side of the tower.

Sam removed the HOBO salinity sensor for use on the summer temporary towers.

I collect met, camera, and USB GHG data. Sam cleaned the radiation and EC sensors and refilled the wash reservoir.

LI7500 readings:
CO2 406.9 umol/mol
H2O 590.4 mmol/m3
T 19.2 Celsius
P 100.7 kPa
SS 93.7 -> 95.1 after cleaning

LI7700 readings:
CH4: 1.8
RSSI: 41.0 -> 74.0 after cleaning

We left at 10:35.
0 photos found
Graphs display: 7 days | 14 days | 28 days
9 sets found
6 MB_flux graphs found
No data found for MB_met.
17 MB_tule graphs found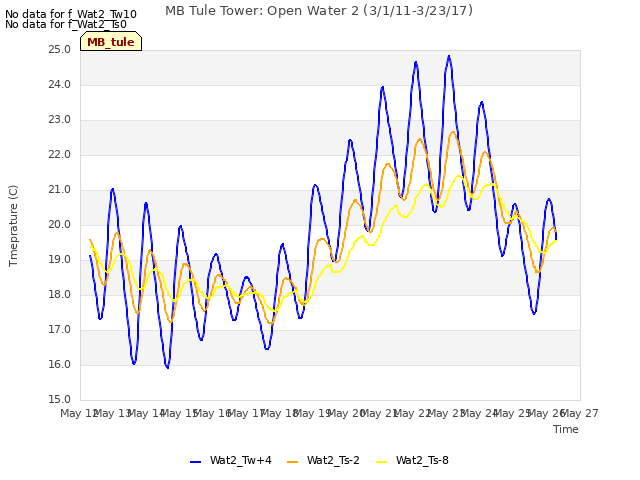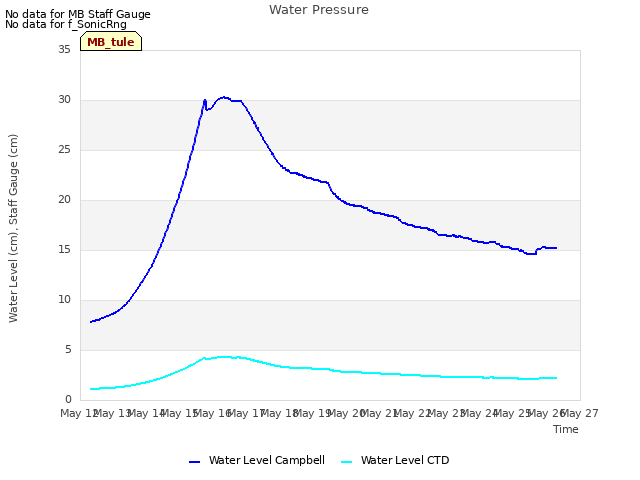 Can't check MBWPEE_mixed
2 MBWPEE_mixed graphs found
1 MB_cam graphs found
Can't check MBTAEEWPTW_cam
1 MBTAEEWPTW_cam graphs found
Can't check SIMBTWEE_met
1 SIMBTWEE_met graphs found
No data found for MB_minidot.
Can't check EEMBTW_mixed
1 EEMBTW_mixed graphs found