29 June 2007
The Greatness of Summer
Not a lot of developments over the summer. Usually you hang out with friends, go to class, do homework and hang out with friends. Rinse and repeat, dry and erase, cut and dry, cut and run? Err, enough with the weird phrases. Interesting thing about living in the dorms. I went to costco recently and bought a gazebo's worth of canned food. Unfortunately I had no can opener. I thought this was a no problem until I went to the nearest Wal-Greens and tried to purchase a can opener for myself. There was none. I went to many stores since then and have yet to find a single can opener. I was not unpissed. I had to have my can opener mailed in from home. Doesn't that very idea kind of makes you laugh? I had my can opener sent in from Anaheim, it's as if the can opener was some sort of mystical savior device that can feed and redeem you in a single twist. Which of course that it is. I am taking Chinese 1 which is essentially a 10 week accelerated language course. It's the best one of its type in the world. I cannot think of any other university that offers a one year course in two and a half months. Harvard don't do that and Yale don't do that and Stanford ESPECIALLY don't do that. Nuh uh! My classmates hail from far and wide. There's a guy from Tufts and a guy from Upenn and a guy from Stanford. Gotta admire the mixing pot. Give the mixing pot props. I got a trillion stories to tell (most of them highly illegal) but I'm going to have to leave you with just the infamous Can Opener one only. Ha! Keep checking the blogs, mistah!
Continue reading "The Greatness of Summer" »
---
Posted by Jonathan Yu at 7:47 | Permalink
28 June 2007
Viva Las Vegas
So I just got back from Vegas...and I must say that I loooooove the bay's cool foggy weather. Yes it was nice to be in 110 degree weather for about five minutes, but that's about my tolerance. It was my third official mini vacation of the summer. I rode around Lake Tahoe (yes the whole lake) right after school was out, and then I went to Palm Springs. I love having 4 day weekends (thanks work!). But so yah Vegas was fun I went to go visit my boyfriend's family. I didn't really do anything exciting except over eat at buffets and climb (indoors, it was way too hot out)..so to my point.
Continue reading "Viva Las Vegas" »
---
Posted by Marissa Ponder at 4:57 | Permalink
27 June 2007
Animals & Climate Change
Another great article - this one's about animal habitat-change research going on at the Museum of Vertebrate Zoology. Link:
http://sciencematters.berkeley.edu/archives/volume4/issue28/story1.php
As Director of the Museum of Vertebrate Zoology, Craig Moritz is in charge of more than 710,000 animal specimens such as this albatross. Photo courtesy of Museum of Vertebrate Zoology. We've all heard the news—climate change is altering the world as we know it. Seas are set to rise and glaciers to melt, drought to parch some lands and scorching temperatures to desiccate others. The effects on us humans are grimly predictable. We'll have to scramble to develop new cars to drive, lands to farm, and sources of water to drink. But the fate of the birds and beasts who share our planet remains an open question. Will chipmunks and salamanders weather this latest shift in habitat and climate conditions by adapting, or might they fade into extinction? How did they respond to climate change over past millennia, and what can we learn from this?
Continue reading "Animals & Climate Change" »
---
Posted by Christina at 2:52 | Permalink
27 June 2007
Berkeley's at it again -Renewable Energy!
From the UC Berkeley press release:
http://www.berkeley.edu/news/media/releases/2007/06/26_jbei.shtml
DOE awards LBNL, UC Berkeley and partners $125 million for biofuels research Robert Sanders, Media Relations | 26 June 2007 BERKELEY – Berkeley and the Bay Area cemented their position as the nation's center of alternative energy research with the announcement today (Tuesday, June 26) by the Department of Energy of a $125 million, five-year grant to Lawrence Berkeley National Laboratory (LBNL), the University of California, Berkeley, and four other partners to develop better biofuels. Energy Secretary Samuel W. Bodman announced in Washington, D.C., research grants totaling $375 million to establish three Bioenergy Research Centers in Oak Ridge, Tennessee; Madison, Wisconsin; and near Berkeley, California. The California center, to be known as the Joint BioEnergy Institute (JBEI), involves six partners: LBNL, Sandia National Laboratories (Sandia), the Lawrence Livermore National Laboratory (LLNL), the UC campuses of Berkeley and Davis, and Stanford University. "The selection of JBEI is a major vote of confidence in the Bay Area's growing leadership in the national effort to develop new and cleaner sources of renewable energy," said Jay Keasling, UC Berkeley professor of chemical engineering and JBEI's chief executive officer. Keasling also is director of LBNL's Physical Biosciences Division. UC Berkeley, LBNL and the University of Illinois at Urbana-Champaign were selected earlier this year by oil company BP to receive $500 million over 10 years for an Energy Biosciences Institute to investigate future technologies for biofuels and ways of using the new tools of biology to enhance oil recovery and to sequester carbon. That research contract is due to be signed in July.
Continue reading "Berkeley's at it again -Renewable Energy!" »
---
Posted by Christina at 2:49 | Permalink
27 June 2007
Finally, a vacation!
My scholarship loves doing scholar gatherings so that we do not feel that they are just another source of money for school but a community instead. So, my scholarship decided they want to hold a huge retreat, all expenses paid, 4 days 3 nights, for all scholars in the beautiful Asilomare in the Pacific Grove area 120 miles south of San Francisco. I have never really heard of this resort so I went online to explore and let me tell you, it is absoloutly beautiful. The resort is surrounded with nothing but trees, rivers, lakes, open green areas and just pure natural beauty. In addition, the resort has no TVs, internet, or telephones so that vacationers can truly depart from their everyday busy lives and enjoy their time off. I must say, no TV or internet for 3 days does scare me a tad...I am going to miss my midnight Friends and Sex in the City reruns...ahh! I guess the trees and the birds are going to have to substitute for the weekend. The best part of this retreat is that we get to go horseback riding, whale watching, attend a carmel city festival, and go on a 3 hour hike...I am REALLY excited about this retreat considering this will really be my only vacation this summer. The retreat is from July 13-July 16th...when I get back I'll be sure to post some pictures up!
Continue reading "Finally, a vacation!" »
---
Posted by Rola Abduljabar Rabah at 7:07 | Permalink
26 June 2007
Gearing up for Moorea
Today I used an amazon.com gift card to purchase a few items for Moorea: Boots
Snorkel kit
Mosquito netting w/ over-bed hoop
full-size roll-up silicone waterproof keyboard
I can't believe that I was able to get all of these items for $50 total. Hopefully the snorkeling fins fit right, and the jungle boots fit, too. Not very girly... I'm curious what else I still need for the trip. Maybe I'll find similar deals. Time to start looking for a killer waterproof bag...
Continue reading "Gearing up for Moorea" »
---
Posted by Christina at 9:08 | Permalink
23 June 2007
A friend asked...
A friend who studies graphic design asked: Speaking of,[plants] wikipedia tells me that "The classification of all flowering plants is currently in a state of flux." (as found in
http://en.wikipedia.org/wiki/Carnivorous_plants
). Is that true? Why's it the case? I haven't read the full wiki article so I apologize if it's answered like two sentences down. My response: Yes, it's in a major state of flux! As more is understood about plant genetics, we're understanding plants much better. Now that we're looking at the genetic data, we can look at the plants in a new context, and find new similarities. Now we're making the family trees from genetic base pair similarities, then adding the physical traits to that genetic tree. We're even trying to figure out what genes give rise to what traits, but we have only started mapping this out for a few test plants (arabadopsis, corn, and rice). You see, botanists have always based their classifications on traits. Now, with genetics, we have more distinct traits on which we base the relationships (our traits are super basic - A,T,G...). The guys in the 16th century would say, "These plants have similar leaves (bark, flowers, number of flower parts, etc)." Those were their traits. Then they would make a family tree. Older trees, for the most part, are matching up with current genetic findings - but not always! We're learning that many plants are not as closely related as we thought - and many plants are closely related that we never thought to put together. For instance, look at Dr. Charles Davis' work at Harvard: they used genetic data to determine that a family of leafless saprophytic flowers (otherwise impossible to place) is nested within the Euphorbiaceae - a very diverse group of flowering plants that includes old-world cactus-looking succulents, the rubber tree, and poinsettia. Link from Science Magazine:
http://www.sciencemag.org/cgi/content/full/315/5820/1812?maxtoshow=&HITS=20&hits=20&RESULTFORMAT=&author1=Davis%2C+C&andorexacttitle=or&andorexacttitleabs=or&andorexactfulltext=or&searchid=1&FIRSTINDEX=0&sortspec=relevance&fdate=7/1/1880&tdate=6/30/2007&resourcetype=HWCIT
Link from Smithsonian Magazine:
http://www.smithsonianmagazine.com/issues/2007/march/wildthings.php
My primary interest in plants is making genetic trees, then finding developmental similarities and differences, which will basically stand as tic marks on a tree. People can later compile these physical traits into a key, then use the key in the field to identify plants. In the Specht lab, I'm working with ginger relatives (Zingeberales), and dessicant-tolerant (Cheilanthoid) ferns. This Fall, I'm hoping to work with woody tropical vines (Freycinetia and Pandanus).
Continue reading "A friend asked..." »
---
Posted by Christina at 1:01 | Permalink
At noon today, the Ridge House Cooperative is going to band together and do some major fix-it and gardening work. It's called a Work Party, and I'm looking forward to it. Last semester we had several garden work parties. After one of these parties, our garden looks awesome, our house is clean and tidy, and we're a closer, happier community. It's a great time to get to know folks. Here is a photo from a work party last semester.
Continue reading "Work Party" »
---
Posted by Christina at 0:49 | Permalink
22 June 2007
Against Argentine Wine
National Geographic is at it again - excellent reporting on a complex issue. Link:
http://news.nationalgeographic.com/news/2007/06/070620-argentina-water.html
Wine Boom Threatens Native Argentine Water Source Lorne Matalon for National Geographic News June 20, 2007 The underground water table in central Argentina's Monte Desert is falling, leaving the fate of the centuries-old indigenous Huarpes culture hanging in the balance (see pictures). Demand for high-quality and still relatively inexpensive Argentine wine, combined with an abundance of land to grow grapes, has become a problem for the desert-dwelling Huarpes.
(Image caption: Cecilia Villegas, an indigenous Huarpe living in Argentina's Monte Desert, said she would have to move if the water level sank further. About 2,000 Huarpes live in the desert. Others have migrated to Argentina's cities, where they often face bleak economic opportunities. Photograph by Lorne Matalon) Vineyard owners are diverting increasing amounts of water from a network of channels and streams originally crafted for irrigation centuries ago by several of Argentina's indigenous groups. The Monte Desert, where the indigenous people live, is separated from the Andes by Argentina's piedmont region, which has become the center of an expanding wine industry.
Continue reading "Against Argentine Wine" »
---
Posted by Christina at 7:27 | Permalink
22 June 2007
Freaking out about chem...and the class hasn't even started!
So I am number 46 on the waitlist for Advanced Organic Chemistry (chem 3B). There are at least 150 others on the waitlist along with me. What's odd is that there is enough room in the lecture itself but no rooms in the lab. If I don't get into Chem 3B for the fall semester it's going to completely throw off my entire schedule. The only way this will work is if 46 people magically dropped out of the highly demanded chem 3B before August...or on the more realistic side, the chem department opens up a few more lab sections before the fall semester begins. Let's just hope option 2 happens so I can avoid starting my 2nd year completely stressed out! Pray for me...and if you find out anything about chem 3B let me know!
Continue reading "Freaking out about chem...and the class hasn't even started!" »
---
Posted by Rola Abduljabar Rabah at 0:03 | Permalink
It's great that Japan and the USA are buddies. There was not a Visa application fee for USA nationals. It was a simple one page form with a required 2x2 passport (I just printed one out from my computer) picture. My certificate of eligibility arrived yesterday (June 20th) from Japan by DHL. I went to apply for the student Visa this morning at the Japan Consulate in San Francisco. The guy said that he had had four other ICU people go through the office these couple days. That's quite exciting. I hope to meet up with them over the summer. The visa will take three days to process. With overnight shipping, I should receive it by the 27th. That's cutting it close, isn't it.
Continue reading "Japan Visa" »
---
Posted by K. Lee at 1:51 | Permalink
20 June 2007
Renting....ARgh!!!
So I'm officially tired of looking at overpriced crappy apartments. I'm sure this sounds cliché but I never knew finding a place close to campus that wasn't like $1000 per person a month would be that hard. But atlas, why such aggravation at something I knew? Because....I didn't get the affordable place, close to campus that would take my dog!!! I even baked the landlord cookies, and she still gave it to someone else...AHHHH!! That means tonight instead of going climbing and doing yoga, I get to go look at another place, that's farther away and is more expensive. To the rest of you good luck finding a place! I tend to be optimistic so I know everything will work out in the end, and yes supposedly everything happens for a reason.
Continue reading "Renting....ARgh!!!" »
---
Posted by Marissa Ponder at 9:29 | Permalink
20 June 2007
Pygmy Panda!
CNN reports that a skull was found of a smaller giant panda. Link:
http://www.cnn.com/2007/TECH/science/06/19/panda.skull.ap/index.html
WASHINGTON (AP) -- The first skull of the earliest known ancestor of the giant panda has been discovered in China, researchers report. Discovery of the skull, estimated to be at least 2 million years old, is reported by Russell L. Ciochon in Tuesday's edition of Proceedings of the National Academy of Sciences. Ciochon, an anthropologist at the University of Iowa, and a team of U.S. and Chinese researchers, made the find in a limestone cave in south China. The animal, formally known as Ailuropoda microta, or "pygmy giant panda," would have been about three feet long, compared to the modern giant panda, which averages in excess of five feet (1.52 meters). Previously this animal had been known only by a few teeth and bones, but a skull had never been found. Judging by the wear patterns on its teeth it also lived on a diet of bamboo, the main food of the current giant panda, the researchers said. Other than size, the animal was anatomically similar to today's giant panda, said Ciochon. The work was funded by the Chinese National Natural Science Foundation and University of Iowa. Copyright 2007 The Associated Press.
Continue reading "Pygmy Panda!" »
---
Posted by Christina at 8:16 | Permalink
20 June 2007
Fast-Paced Moms
Here's a book review that stands out. Not because it has anything to do with plants, but because it mentions moms who are PHDs. I hope to have a PHD someday, and being a mom doesn't seem too far out of the picture. Seems like all the women researchers, professors, and curators I know don't have children. It's good to read about how having children can affect a career in academia. Article from the Berkeley news feed:
http://www.berkeley.edu/news/media/releases/2007/06/12_moms.shtml
New book outlines discrimination against moms By Yasmin Anwar, Media Relations | 12 June 2007 BERKELEY – Three decades after women began breaking into male-dominated professions, their numbers in top academic and corporate echelons remain flat, according to Mary Ann Mason, graduate dean at the University of California, Berkeley.
Continue reading "Fast-Paced Moms" »
---
Posted by Christina at 7:42 | Permalink
17 June 2007
MCAT - June 15th
I took the 1:30 pm MCAT on Friday, June 15th. When they say to get there early, they mean it. I recommend getting there 50 minutes early to deal with check in and things. The test is proctored by Thompson Testing Centers. They administer multiple tests which overlap. I had to wait 40 minutes before a computer and locker opened up so that I could begin. Since each computer has its own timer and everything, it isn't an issue. You want to get there early so that you get to your writing section about the same time other people do. The typing is just crazy loud in that quiet room. Physics: died the rest: relatively good. =) They did a good job in choosing interesting passages.
Continue reading "MCAT - June 15th" »
---
Posted by K. Lee at 9:22 | Permalink
17 June 2007
Off for summer!
So my summer vacation has effectively come to a close. No, I'm not going back to Berkeley for summer school. I'm actually heading to Asia for the next two months. I will be going with my Christian fellowship, ICA. There will be students going to different countries to teach English to high school students. People I've talked to have said that this program is very difficult and challenging, but also provides an avenue for a great deal of growth. Alright, well, I best be getting ready to go. Have a good summer, everyone!
Continue reading "Off for summer!" »
---
Posted by Joel Kim at 3:35 | Permalink
Yesterday afternoon Tom and I drove down to Target to pick up a fan. Saturdays at Target in Albany are CRAZY busy. We parked far away, walked quickly, found the fan section on the second floor next to home improvement. We then looked at all the fans. Tons of fans. So many different kinds of fans. Air-purifying tower fans, window fans, swivel-neck tall fans, high-velocity desk fans, multi-colored children's fans. There was a fan for everyone. Wedged in the corner on the top shelf is where we found a supply of box fans. "Hawaiin breeze 20 in box fan." It happened to be the cheapest fan, at $11.00. Its features: 3 speeds! We decided on the box fan. We brought it home. It's narrow, white, and fits in our big-ish window nicely. We turned it on. Now we understand why they chose to call it "Hawaiin breeze". Speed 1 is a hurricane. Speed 2 is a tsunami. Speed 3 is... well, make up your own word. I don't quite understand how we managed to get the strongest fan possible for the cheapest price in the store, but hey - we're happy.
---
Posted by Christina at 8:25 | Permalink
14 June 2007
Uh, this is going to be a HOT summer..
Who ever said community college was easy obviously never attended a community college class. Here I am in the midst of the Sacramento summer heat waking up every morning at 8 to get to my "easy" community college macroeconomic class and sit through two hours and ten minutes of ridiculously crammed 3 months worth of economic material! Who ever said community college was easy is WRONG. My easy community college econ professor once taught at Columbia University, Sacramento State, UC Davis, UC Santa Barbara, and MIT, do you think he changed his material to better fit the community college? Absolutely not. So much for an easy summer. Oh well, I guess now I'll better understand how my shopaholic habits affect the economy of my country! Good luck with your classes if you are taking any!
Continue reading "Uh, this is going to be a HOT summer.." »
---
Posted by Rola Abduljabar Rabah at 0:51 | Permalink
12 June 2007
Been a While
I am back at Berkeley after an amazing four weeks at home. I really did not want to go back at the end of it and i am still kind of bitter at my past self for screwing with my summer by deciding to take me to summer class. Even though that past self really wanted to help my future by taking a couple classes and keep me from rotting my brain. But really what else is summer for but fun fun fun? I am taking a full plate here at Berkeley. I am taking Chinese 1, which is a combination of Chinese 1A and 1B. Brutal set of courses. As we speak I am repeating line after line of chinese characters. I doubt I will get an A in the class. I am honestly freaked out. And as if my life could not get any harder, I piled on Math 54 and summer URAP research on with that too. Sigh. Woe is me. I am going to try and keep my lives up with y'all. After all, you read me before, I bet y'all are really interested in what I have been doing right? Day1: Character writing, pronounciation repeating, chinese Day2: rinse and repeat Day3: rinse and repeat Oh don't worry there are more interesting things around that I am sure will make for wonderful bloggerfluff. Jonathan ... signing out. May the Fours be with you.
Continue reading "Been a While" »
---
Posted by Jonathan Yu at 9:28 | Permalink
12 June 2007
Termites and Toxicology
We're getting our house exterminated. What's awesome is that I actually know what they're talking about. The pesticides, fumigants, sprays, etc. I know what they're talking about! It's awesome. =) I know the dangers, application, usage, mechanism of action, and toxicity of each chemical. yay!
Continue reading "Termites and Toxicology" »
---
Posted by K. Lee at 7:42 | Permalink
12 June 2007
You just left. Why are you back here?
That's a common response I got yesterday when I went to visit my old high school. Even though I graduated two years ago, I wanted to go back and see some of the teachers, as well as some of the students that I know. It's always refreshing to go back and see familiar faces again; it reminds me that things haven't changed as much as I think. I will say that I have no idea how I was able to wake up at 6:15 AM every morning to make it to class on time. Since coming to Cal, where classes before 10 AM are considered early, my sleep patterns have become decidedly lax. Somehow, I was able to drag myself out of bed and make it to school. I went around to different classrooms, saying my greetings to different teachers. To their credit, nearly all of them were pleased to see me. Even my thorny philosophy teacher, Mr. Linn, was relatively congenial, chatting about what he was teaching. My calculus teacher, Mr. McGrath, pulled me into the class and made a 5 minute speech about how I did so well and that he was so proud of me and considers me to be a hero. Quite the flatterer, Mr. McGrath is, but I knew that he was speaking with sincerity.
Continue reading "You just left. Why are you back here?" »
---
Posted by Joel Kim at 4:48 | Permalink
12 June 2007
Back to work - wait, I never had a break!
Seems like when you leave the country for a couple of weeks, people assume that you spent your time on vacation. They expect you to return all rested and happy. Well, that's not so much the case. Especially when you go to Europe for research. Jetlag is no fun, either. So what do you do when people say, "Welcome home, now get to work!" I haven't figured it out yet. I just kind of mutter, "I never stopped working in the first place." It's been non-stop since returning from the weeks at various European herbaria. I arrived home, spent a day with my family, drove back to Berkeley, threw my bags in my room, and made it to work at Starbucks - just in time for a 4pm shift. Closed the store, ran home on my own two feet, fell soundly to sleep, and woke up in time for the 8am class Monday morning. Except I didn't know what room it was in - so I showed up at the wrong place, found someone who knew what room it was in. They failed to mention the building so I wandered the wrong building for a half hour, then showed up late at the proper room. Learned the first few steps for making microscope slides. Went home at 6:30pm. I had 20 minutes for lunch in there somewhere, in between paraffin steps and not at a usual time at all. People at the Co-Op seemed to think that I was just back from a wonderful vacation. They wanted to hear about all the places I saw in Europe. When I explained that they all looked about the same - shelves or cabinets with dried, old plant samples on acid-free paper - they figured out that I just wanted a bit of a break. In a way, last week was a break. Microscopy is fun, and I realized that I was actually decent at it. On top of the fun I was having with the course, I wasn't running to Starbucks every evening to help with the close. Class got out too late to work a normal shift, so I just spent more time making perfect slides, then coming home to eat dinner, crash, and maybe watch people play a game of poker before sleeping. Saturday I was supposed to have the day off, but I made a horrible decision and took someone's morning shift at work. An eight-hour shift starting at 5:15am is not the best way to end a stressful week of slide-making. I slept all day Sunday, when I wasn't walking a love-able dog named Otis, who I happened to be pet-sitting. So, Sunday was my break, until I went to work at 4pm, that is. This week I'm spending time in the Specht lab, learning new skills. Yesterday I spent my time extracting DNA from some Cheilanthoid ferns, the start of my SPUR project for the summer. I don't work at Starbucks again until Wednesday - thank goodness. Working while going to school is a rush. Unless you're crazy like me, I don't recommend it.
Continue reading "Back to work - wait, I never had a break!" »
---
Posted by Christina at 8:44 | Permalink
Wow, so talk about a lot of information in one day. I definately enjoyed the day and all of the counselors and major advisors were nice. Some recommendations for those who haven't gone yet: 1. Don't wear red. 2. LOOK at the classes that sound interesting and write them down, you will have time to look them up but you have to share a computer and it can get busy/stressful. 3. If you're from So Cal, get used to being the minority/pun of jokes, it's all in good fun though. 4. Drink some sort of coffee in the morning...it's a L O N G day with tons of information! 5. I don't think the campus tour they gave you in your spare time was that helpful, it was really short, and time could be spent better like getting your school id. And of course have an amazing time! It definately made me more nervous and excited about starting in the fall. It helped that everyone was so supportive of the transfer students (thats me!).
---
Posted by general at 1:36 | Permalink
07 June 2007
Rent Quest and UCB vs. UND Round 2
The search for another non-crappy, non-slummy, sunny, amazing apartment continues and things are looking good for our heroes! It's as if some mighty god of craigslist finally saw fit for there to be more than a scant few apartment listings posted each day. While Jason and I scramble around to extricate ourselves from a less than amazing roommate my brother Eriq has been globe trotting! Points to anyone who can guess where these pictures are from!
Continue reading "Rent Quest and UCB vs. UND Round 2 " »
---
Posted by Eric Thurston at 2:35 | Permalink
It's summer now. I think some of the incoming freshmen have gone to Calso by now. That's the orientation for incoming frosh. You get to learn about options you have at Berkeley, gain friendships, and register for classes. REGISTER FOR CLASSES yes. that scary thingymabob. So I hope that you've registered for the earliest possible date. Berkeley's a large school. You're trying to get the best possible schedule that enables you to get the most sleep, best grade, or best social life (choose two of the three). Since incomings cannot register for courses until they come to Calso, having the earliest Calso gives you a lift-up. Good luck with class registrations! GO BEARS!
---
Posted by K. Lee at 1:30 | Permalink
05 June 2007
Reagan Presidential Library
My parents and I went to the Reagan Presidential Library today. Both of my parents were off work, so we decided to have some quality time together. My brother unfortunately was still at school. The library is perched on a hill that overlooks a gorgeous vista of shrub covered hills and suburban homes. The grounds are well-kept, clean, ordered. The library itself was built with elegance and simplicity in mind. It was a nice place. I had a good time, surprisingly. One hears "presidential library," and the mind gears for tedium and vapidness. But the presentation of Reagan's life was rather interesting. After all, this is a man who was for a time responsible for one of the most influential nations on this planet. He grew from humble origins to movie actor to President of the United States. He was one of the key figures in the Cold War. Certainly a very interesting figure.
Continue reading "Reagan Presidential Library" »
---
Posted by Joel Kim at 2:10 | Permalink
03 June 2007
Summer languor
Summertime sure is relaxing. No classes to go to, no homework to do, no finals to study for. I've been on summer break for about 2 weeks now, but it feels almost like it's been longer. No academic obligations...ah... I noticed that I've been getting a lot of sleep these days. I would go to sleep around 12, and wake up at 10. That's 10 hours of sleep! During the school year I would function well with only 7 hours. I wonder why I'm getting so much now? My dad said that it's because I'm back home and don't have many worries, so I've been able to sleep longer. I wish I didn't, though; I've actually felt more sleepy now than I did during school. In any case, I'm trying to find ways to put my summer time to good use. I especially want to exercise more. Got to go out and run!
Continue reading "Summer languor" »
---
Posted by Joel Kim at 7:37 | Permalink
01 June 2007
Home at last.
There's something about coming home from Berkeley. There is this feeling of familiarity and safety yet there is also this strange creeping feeling of change. The first time I came home, it was like i was seeing everything for the first time. It was different and weird but it is always good to be home. On my way home last week I stopped by UCLA to stay with my best friend Jalees and my favorite neighbor SteveKim. You know I never thought that I would stay so close with friends from high school but amazingly enough, I think college has brought us closer together. I guess absence really does make the heart grow fonder hehe. Jalees especially, because I call the fool all the time and rely on him to keep me stable. While at UCLA, I picked up my mom's transcripts for her new nurse practitioner job and it got me thinking to where I will be in a few years and if I will be coming back to Cal and CNR to pick up my official transcripts when I get a job :) ! I love being home because I get to watch my basketball superstar of a sister do her thing on the court, be humbled by my brother's faith and willingness to give of himself, be spoiled by my parents, see and play with my bulldog, and enjoy the company of my friends, my second family.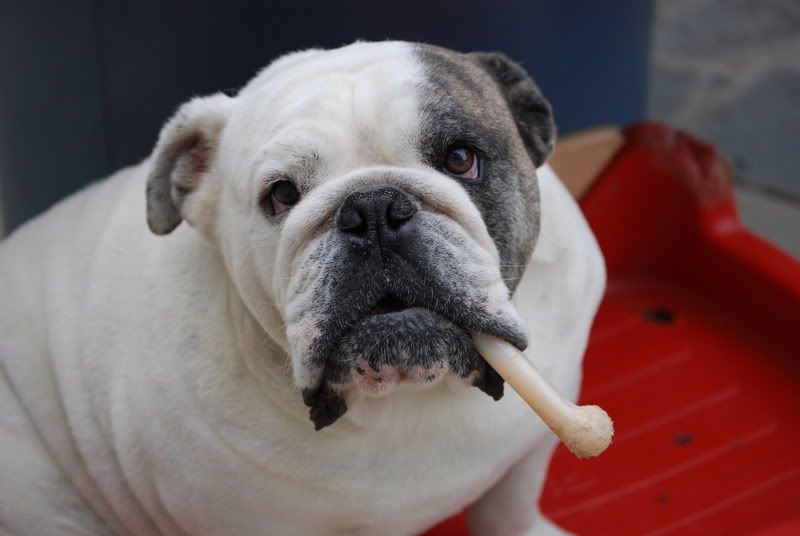 best of all No School! oh yes, and all quarter system UCs still have finals! ha! take that UCLA! hahaha
Continue reading "Home at last." »
---
Posted by Nikki Fernandez at 1:22 | Permalink