July 22, 2007 1:31 PM
The best golf course in the nation, no joke!
So I told you I was going to Asilomar in Monterey for the weekend and boy was it fabulous. Monterey is absoloutly stunning. The beaches, the trees, the houses...everything is extra beautiful! Out resort was very lovely, it consisted of small cabins with multi bedrooms. The rooms were very comfortable and old fashion. The resort did a very good job keeping the "cabin with no technology" theme we had no TV or internet in any of the bedrooms. If you needed wireless, you had to go to the main lounge to get some.
The whale watching cruise was really nice but I think I would have enjoyed it a little more if people weren't throwing up all around me and if it wasn't 55 degrees. We saw pently of whales but by the time we got to the middle of the ocean people were already sea sick. Before you get on they tell you to take some medication if you know you get sea sick, what they dont tell you is that even if you don't get sea sick like me, you still should take medication because the boat rocks so hard and so much for such a long time you are bound to be sick. Will I ever do it again? NO! But I am glad I did it once!
The best part of the entire retreat was Pebble Beach Golf Course. I had no idea but it turns out that Pebble Beach Golf Course is the nicest most beautiful golf course in the nation. My friend told me that in every golf video game or computer game Pebble Beach is always one of the option resorts. People travel very far distances to play at Pebble Beach. They really were not kidding either, the place was drop dead gorgeous. The further you got the more beautiful the course was. I was literally golfing towards the beach and sometimes I was golfing with dear right behind me. I mean the place was too beautiful to be true! For anyone that likes golf, I would highly recommend Pebble Beach. It is pretty expensive though, so keep in mind that you're dropping a few hundred for 18 holes!
Here are some pictures from the trip:
Pebble Beach Golf: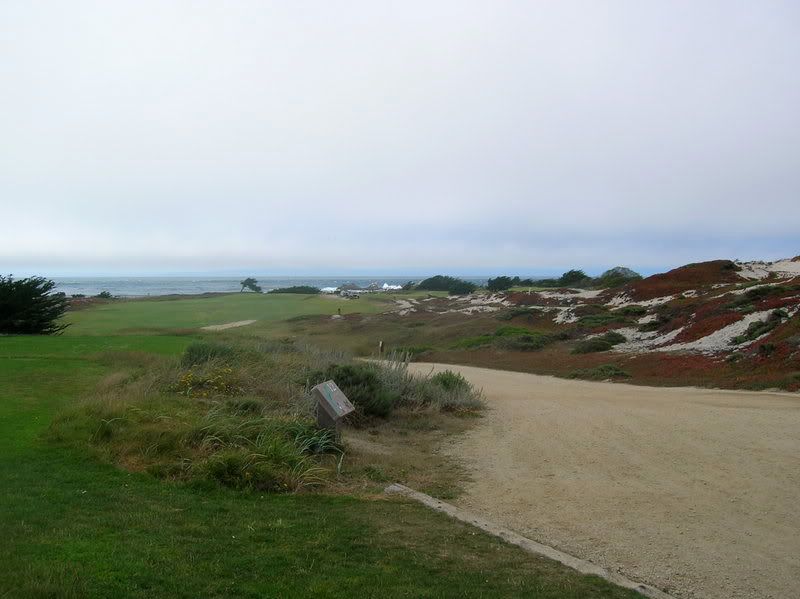 I hope you're enjoying your summer!

---
Rola Abduljabar Rabah | Permalink | Comment on this article | Comments (2)
Comments (2)
Looks like you had a great, relaxing time!
---
Posted by Tina | 2007-07-23
Beautiful scenery.. I've always had a blast there, esp Pebble Beach! John |
---
Posted by John | 2007-08-21
Post a Comment