30 April 2009
Staying Safe
Some of the things I've learned over the past few years from police or other is: -Bring only the things you need to school. This means leaving your credit cards, driver's license, debit card at home if you're not using them. (Helps you save money too from not making unnecessary shopping) -Don't use a laptop case, put it in your backpack. What they can't see, they won't take. -Put your wallet in the very back of your backpack, not the easy-to-access front pouch. How many times have you been able to put notes or funky things into a friend's front pouch without them noticing? -If you have a purse, make sure that it zips close on top and has a zipper side pouch inside. -When you're eating, or studying, or sleeping, never put your backpack next-to, behind, or under you. Always have it on your lap or on the desk or something in front of you. -Have a list of phone numbers from your credit card companies/etc at home. If anything happens, you can call them right away. It's alright if you don't have your account numbers with you. They can find it for you.
Continue reading "Staying Safe" »
---
Posted by K. Lee at 9:36 | Permalink
28 April 2009
I love my finals!
ED 189: reflective paper on what I've learned this semester, no paper length requirement ESPM 111: exam #2 on last day of class which is not cumulative IS the final ESPM 178B: presence on the last day of class during a discussion about what we've learned this semester Again...I LOVE MY FINALS!
Continue reading "I love my finals!" »
---
Posted by Maria at 4:58 | Permalink
26 April 2009
Don't get it twisted…Its MEB not MCB!!!
So way back in November of 2007…WOW that seems like such a long time ago O.O! Well anyways that was when I was applying for colleges and at that point my focus was more on essays and SAT as I knew pretty much that I was only going to apply to UC schools. Well when the day came when I actually had to submit my application I was confronted with the idea of what was I to major in college. For me I knew from the get go that I wanted to study biology so on all the UCs that I applied to I marked "biology"….well until I got to Berkeley. After looking at all the majors I was shocked that there was no generic and straightforward "biology" and there was no way I was going to do MCB because honestly cells bore me. I was pretty distraught but decided to apply under CNR as undeclared because I was not sure what I wanted to major in but there seemed to be plenty of science majors. Now that I think about I guess it was a good thing that I wasn't thorough in my search because If I did carefully search I might have applied as an IB major in L&S which would not be good.
Continue reading "Don't get it twisted…Its MEB not MCB!!!" »
---
Posted by Fabian Collazo at 2:57 | Permalink
26 April 2009
late night thoughts
2:48 am right now and for some reason I can't seem to go to bed. I've been feeling really stressed out these past few weeks, for several reasons im sure. If you read my last post you'd be well aware that I had a 8 page paper due just two days ago, a pledge test to study for, work to go to...and of course... FINALS are coming up soon. I was trying to think of good ways to destress because I'm well aware I'm full of it right now. Here's a pretty good link I found online about the subject! http://www.helpguide.org/mental/stress_relief_meditation_yoga_relaxation.htm
Continue reading "late night thoughts" »
---
Posted by Angela Hsu at 2:48 | Permalink
23 April 2009
papers, stress, and five hour meetings
hi all! its been a while since i've updated you! the reason i'm writing this is to give you a little snapshot of my life to explain why I haven't been updating this blog too much. and the reason is...you might have guessed it... time! In addition to this blog, I have two journals I like to write in to record the ongoings of my life, but i've been so busy i havent even had time to update either for a good two months or so! with the schoolyear rounding up I figure a short bulleted synopsis will be the least I can do to update this thing on my life. 1)What have I been busy with? I've gotten so used to repeating my extracirriculars over in my head that it just rolls off my tongue when people ask me. "lab,triathlon,work, and... oh yeah... I'm pledging for a frat" 2) what's that you say?! you're pledging for a frat?
Continue reading "papers, stress, and five hour meetings" »
---
Posted by Angela Hsu at 1:41 | Permalink
Someone commented on my previous entry and asked me a few questions: 1) Do I plan on going into medicine after graduation? Yes, I do. I'm probably going to go straight to medical school, unless I don't get in. *knocks on wood* I want to study pediatrics and later maybe specialize in neonatal pediatrics. 2) Is CNR suitable for someone pursuing medicine? I think so. All of the science majors have the same lower division requirements, which are the same ones needed for medical school. The generic major for premeds is MCB in L&S, but everyone's MCB. Microbial Biology (my major) is pretty similar to MCB. A lot of my upper division requirements and electives are MCB courses. Besides these courses, however, CNR offers a lot of interesting classes that you won't get in MCB, like Light MIcroscopy and California Mushrooms. Also, remember that your CNR advisor will always be there for you without the long line.
Continue reading "My Future?" »
---
Posted by Victoria Eng at 9:44 | Permalink
Oh man. I can't believe that there's only one month left in Berkeley. In the beginning of the year, my friends and I had trouble finding things to do around here, as we were clueless as to what existed around here. And we never got around to doing certain things, like bonfiring at night at the beaches, or picnicking up the Big C... And now we have so little time! Finals are so close and before we know it, we're going to be sophomores! Time passes by so much more quickly in college, partially just because the semesters are so short. Yesterday was Cal Day. I remember it like yesterday! The uncertainty, the shock. I talked to a couple cool prospectives at the CNR Meet & Greet and hope I was able to convince them to come to Berkeley. I'm so glad that applying to college is over! - until Grad School, that is!
Continue reading "One Month" »
---
Posted by Katarina Makmuri at 1:53 | Permalink
18 April 2009
Adventuers of the Molecular Toxicology Major
One of the best things about MolTox is the people that you get to know and they way you spend time with them--academically, in laboratory, and outside of brain-work. This time, my MolTox buddies and I ventured out into the world, away from Berkeley, to just hang out. Our mission was:
PAINTBALLING
! Only one of us had ever been, so we were all excited and somewhat fearful of the pain. (not that the guys would admit it). Thus, 9 MolTox seniors went to American Canyon (30 min north of Berkeley) in order to train our bodies and to engage in teamwork, since it had been more than a month from the time we last had a project where any of us worked together. Unfortunately, we forgot that its spring break for many high schoolers, so the place was packed and there wasn't enough rental equipment at a reasonable price. So what to do? Fortunately, American Canyon is located in Napa County, so there was something else for us to do. What else in Napa but
wine-tasting
! So we merry Molecular Toxicology comrades went off to an adventure. Adam, with his 3G Apple iPhone, was the navigator. Luckily, Adam had visited Napa before so we followed a trail that his parents had blazed out.
Continue reading "Adventuers of the Molecular Toxicology Major" »
---
Posted by K. Lee at 1:01 | Permalink
14 April 2009
Time to Plan!
Even though midterm season two is over for most of us, we need to start focusing on what we're going to do for summer. Hopefully, most of you guys have already thought about this and applied to research or other programs. If not, you guys should check out the Career Center's website or visit the Career Center and ask about summer programs with late deadlines. You can also email professors to inquire about volunteer opportunities. Anyways, this summer I'm going to go home to SoCal, again. We're actually moving this summer! Still SoCal, though. Since my sister is coming to Cal, my mom and my brother don't need that much space, so they're going to get a smaller place. Besides moving, I'm considering taking an MCAT prep course, but I keep switching back and forth on that decision. If you guys have any helpful advice, I'd love to hear your comments. If I do take the MCAT course, it'll be at night, so I'll be free the rest of the day. I'm hoping to get into a research lab, but if that doesn't happen, I'll just get a job.
Continue reading "Time to Plan!" »
---
Posted by Victoria Eng at 9:37 | Permalink
13 April 2009
Finding myself by getting lost
I have one more year before graduating, before the culmination of my educational career thus far. And much like many of my high school class of '05, the concern is what to do once that phase of life is over. For most people it's either find a job or grad school. But for me, I don't see either of those as an ideal option. I want to explore...not only the world but primarily myself. And that is where the Peace Corps comes in. How hard it is to answer the question "Who am I?" Let alone, what I want to do with my life. I may acknowledge my passion for the environment but what to do with that passion is another question. And I don't feel I can take a step forward without answering that. Thus, I have concluded that the best way to find myself is by getting lost. What exactly does this entail? There a number of routes I can take but it's the Peace Corps that won me over. What better way to get lost than to leave my world of familiarity and predictability for a world completely strange to me. Full of unknowns and nothing for me to depend on, at least immediately. A world where all I have a familiar sense of is myself. Yet as fulfilling as this experience potentially is, I find myself terrified of committing to something so beyond me. Of leaving everything and everyone that I hold dear and comforting. Of not having the sense of security of being able to predict almost everything in my current world before it happens. On having people, situations, outcomes that I can rely on. Leaving it all and bringing only whatever scrap of personality I have developed. Leaving it all for a world that may not accept me. And, most importantly, leaving it all to find myself. A good friend of mine told me that if it's scary, it must be good. The thought of this terrifies me incredibly, almost to the point of debilitation. I'm going through the motions of committing to the Peace Corps yet I feel that with each step I do it with force upon myself. A big part of me is so scared of it that I don't want to go through with it. Yet, I feel that such a step is necessary for me to progress in my own personal development. And it is by this logic that I continue to push myself towards commitment. It still scares the shit out of me.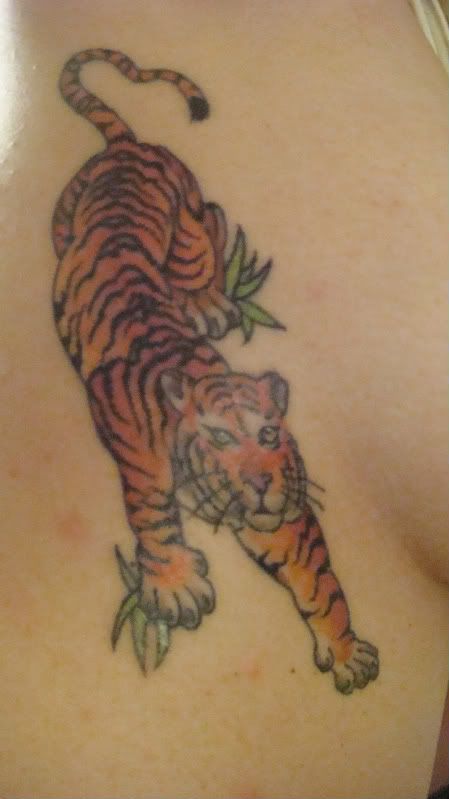 "Strength and Independence"
Continue reading "Finding myself by getting lost" »
---
Posted by Maria at 2:30 | Permalink
11 April 2009
Making the most of Your Life
May's just around the corner and you got to make your decision before that. You have family, location, cost, education, fun, but most of all your future to factor in. Where do you want to go from here? It all depends on you actually. Your actual school won't make a difference in letting you reach your dreams. If you're diligent enough, you'll be able to find opportunities in the emptiest of places. So what kind of person are you? At Berkeley, we have all the opportunities you could ever desire. Med school? Pharmacy school? Environmental something? Or you don't know? Then you better come here, because you'll have all the opportunities you need here to decide if the future path you want to be on the the one that is actually right for you. I'm not saying that it won't be hard. It will be hard. Count on it. There's 5000 other people in your class, and a lot of them have the same dreams you have. A lot of them will be putting in 1000x more effort than you. If you thought you were good in high school, think again. Yet, what's the purpose of going to an "easier" school and misleading yourself into thinking that you're actually good. It's better to come here, find out that you aren't the best, in order to work with the best in getting better. Sleep. Study. Social Life. As they say, pick two of the three, but I think you can actually get all three if you just learn to time manage. The first semester, do as much as you can, cuz that'll be your easiest semester to have "excused." Berkeley's not for the people who want things handed to them. We make things easy for you, but the problem is, we have so much going on everywhere, that you'll need to sift though our plethora of opportunities to get to what you want. Anyways. For me. It's my last semester here. I'm finishing up my four years. I spent my third year abroad in Japan. This August, I'll be going to medical school in Missouri. I reached my dreams through Berkeley. I'm sure that you'll be able to, too. Best Wishes to you Class of 2013. =) Too bad I won't see you around. I'm sure you'll do fine.
Continue reading "Making the most of Your Life" »
---
Posted by K. Lee at 3:49 | Permalink
05 April 2009
My college decision - recap
Almost two years has passed since my decision to go to UC Berkeley. Some of us right now may be choosing between campuses, distance from family, majors, university prestige, or cost of attendance. It was not an easy choice for me and I am sure some of you are also struggling to choose where to spend your college life. But whatever comes across you, do not let anything stop you from going to college. Here are two of my previous blogs about my decision and the factors involved http://nature.berkeley.edu/blogs/freshfaces/2008/03/introduction.php#more http://nature.berkeley.edu/blogs/freshfaces/2008/04/johns_guide_to.php#more This year's Cal Day is on Saturday April 18, 2009 http://calday.berkeley.edu/
Continue reading "My college decision - recap" »
---
Posted by John Cortez at 3:11 | Permalink
05 April 2009
For the prospective transfer students
This is a pivotal time for many of you prospective transfers still in anticipation for an answer from the "Big Guys" at Cal. As a transfer student myself, I will speak about the main differences that I have noticed between the two types of educational institutions. I posted this in a previous blog but I will give a simplified version here. Disclaimer: My perspective is based strictly on my 3 years of experience at Ohlone College and my 1.5 semesters at Berkeley. I will give the Pro's and the Con's of Berkeley in retrospect of Ohlone. The bad should be taken in with the good equally.
Continue reading "For the prospective transfer students" »
---
Posted by Maria at 0:14 | Permalink
04 April 2009
What if you don't get in to Cal?
Go ahead and label me as pessimistic, but there are people out there who's dream was to get into Cal and they didn't. Now what do you do? Go somewhere else? Pssh...no way! Don't forget about community college, just think you get to skip the cramped dorms, bad food, and save some money. I went to Diablo Valley Community College (DVC) for three years before transferring to Berkeley and I have no regrets. Financially for my family it was a decision we made in high school, I knew I wanted to go to Cal and that I would get there by going to DVC first. I didn't even bother applying to colleges in high school. I actually got called into the school counselor's office because they were concerned about me not going off "to a real school", which let me tell you right now is a bunch of crap.
Continue reading "What if you don't get in to Cal?" »
---
Posted by Marissa Ponder at 4:37 | Permalink
04 April 2009
Is Berkeley everything you expected it to be?
I participate in Cal Teach which is a program at Cal that pairs Cal students with math and science classrooms in the Bay Area. I help out in an environmental science class at Oakland High School working with seniors. I've really enjoyed the opportunity to learn more about teaching, but also the connections I've made with the students has been really rewarding. One of then turned to me and asked "Is Berkeley everything you expected it to be?" and to that I replied "Everything and more." Every day I walk through campus I feel so lucky to have had the opportunity to be here. I've enjoyed the majority of classes and the opportunity to do research the most. At breakfast this morning my roommate and I were talking about friends etc., and commented on how I have so many friends from my classes which is something she has never really had.
Continue reading "Is Berkeley everything you expected it to be?" »
---
Posted by Marissa Ponder at 4:10 | Permalink
03 April 2009
well word on the street is that it's time of the year again
oh april. the month of college making decisions. I remember two years ago I was in such a dilemma choosing which school to spend the rest four year of my life at. Like many of my friends, I had applied to most the UC's and after a long, agonizing deliberation I finally narrowed my choice down to two: UC Berkeley or UCLA. Obviously, I chose the former and am quite content with the outcome :). However, there was no way of telling this and needless to say, it was a tough decision to make. I ended up choosing my fate literally the night before SIRs were due!
Continue reading "well word on the street is that it's time of the year again" »
---
Posted by Angela Hsu at 3:54 | Permalink
03 April 2009
The Decision
So everyone here at Cal is pretty much submerged in piles of study materials for the second round of midterms. While we're stressing about exams and papers, high school seniors are probably stressing about which college to go to. Here are some things to take into consideration: 1.
Remember that it is your choice
Wherever you choose to go, you're basically going to be there for 4 years. You're going to be away from your family, most of your friends, and the comforts of home. That said, choose somewhere you want to go. While your parents may have your best interests in mind, you don't want to be totally unhappy attending a college that you were forced to go to. 2.
Check out the programs
I'm pretty sure most high school seniors have already checked out the programs each college has to offer. If you want to be a science major, attend to a college that has a strong science department, not one that's known for law.
Continue reading "The Decision" »
---
Posted by Victoria Eng at 2:19 | Permalink
It's been a while since I've written on here because I've been very busy with my honor's thesis. Okay well I haven't done so much of the writing but lots of research. One of the unique things about the College of Natural Resources is the Honors Sponsored Undergraduate Research Program (SPUR). oidy[i[oi <-----that would be my roommate Monique making fun of me blogging on a Friday night. Back to the topic of research. The program has been great because I've had the opportunity to work with a professor on a project that I created and CNR had funded. The finished product will be an honor's thesis. I'm writing my thesis on creating native pollinator gardens around the state of California. The picture I've attached is from two weeks ago at the Meher school where we put a new bee garden in that the kids named "Beetopia".
---
Posted by Marissa Ponder at 2:06 | Permalink