Commencement address by Dr. Florence Wambugu, CEO, Africa Harvest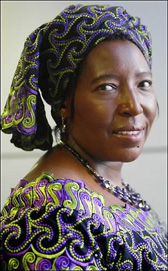 Graduation day is a significant and memorable event in one's life time. It marks a transition from one phase of life to another. It is, therefore, an immense privilege for me to be here today, to celebrate with you this significant day for the graduands, faculty, administration and parents.
Congratulations to all of you!

Continue reading "Commencement address by Dr. Florence Wambugu, CEO, Africa Harvest" »