Recent CNR Grads Make Their Marks
Each fall Breakthroughs will feature a few recent grads who are already engaged in the world in interesting ways. Email us or join the Facebook alumni group and let us know what you (or a recent grad you know) are up to.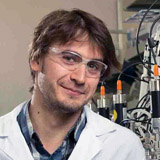 Max Schubert
B.S. Microbial Biology,
B.S. Molecular Environmental Biology '11
Associate Scientist, Amyris
"CNR microbiology gave me a breadth of knowledge that I've since realized was unusual — a real "big picture" look at biology. After graduation, I did a Cal Energy Corps internship at Amyris, a local biotech company making renewable fuels and chemicals using microorganisms. Now I am an associate scientist in biology research and development at Amyris. My team and I develop biotechnological solutions that will help displace petrochemicals!"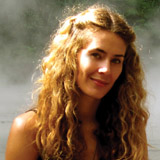 Jenna Cavelle
B.S. Conservation and Resource Studies '12
Visiting Research Scholar, UC Berkeley; 2012 Judith Lee Stronach Prize
Founder, PeakWater.org
"I'm conducting a community service project in California's Owens Valley that combines education, outreach, and technology to engage the Paiute Indian community in restoring cultural memory associated with their ancient irrigation systems. Through archival materials, narrative, photography, video, web media, and GIS/GPS mapping, I'm exploring the role of these irrigation systems in shaping Paiute culture. My results will be exhibited in the Bancroft Library at UC Berkeley and the Owens Valley Paiute-Shoshone Cultural Center in Bishop, California."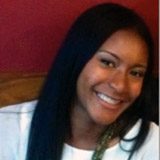 Ashley Fortenberry
B.S. Nutritional Science '12
Dietetic Intern, San Francisco State University
"My goal is to become a registered dietitian, with a focus on clinical/geriatric nutrition. So far the program seems great! I'm using the science and dietetic skills I learned at Cal, working in a variety of medical and community settings across the Bay Area. I'm assessing patients with multiple disease states and varying ages and backgrounds, and giving them comprehensive, beneficial nutrition plans. I'm discovering what an intricate science nutrition is — it's delicate, encompassing, and powerful."
Katya Cherukumilli
B.S. Environmental Sciences (minors in Global Poverty and Energy and Resources) '12
Ph.D. Candidate in Environmental Engineering, UC Berkeley
"My work this past summer in Dharwad, Karnataka, India, with engineering professor Kara Nelson's graduate water lab, focused on conducting interviews to evaluate the effects of wastewater irrigation practices on various groups along the vegetable supply chain, from production to consumption. This year I will process samples of soil, water, and produce in the lab to quantify the levels of viruses and bacteria that pose a risk in wastewater-irrigated areas such as Dharwad."