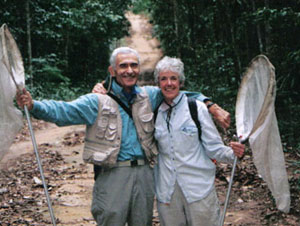 Maurice and Catherine Tauber, alumni of the doctoral program in Entomology at CNR, have been elected honorary fellows of the California Academy of Sciences, San Francisco.
Maurice and Catherine met in the 1960s as graduate students, receiving their doctorates in 1967 and 1968 respectively. They went on to enjoy a long and successful partnership studying insect seasonality, evolutionary biology and speciation, biological control, and systematics at Cornell.
The Taubers are recently retired and now reside in Davis, California.
Read more about the Taubers