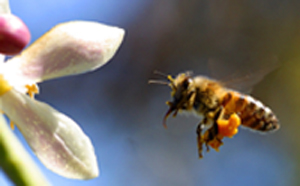 Three UC specialists will speak June 5 on the status of Sonoma County's bees and other pollinators.
The panelists will speak at 2:30 p.m. at the Bouverie Preserve near Glen Ellen. A cocktail reception with the experts will follow from 4 to 6 p.m.
Scientists have been studying causes for the decline in bee populations in the U.S., as well as the impact that the loss of bees could have on native ecosystems and food supplies around the world.
The three scientists are: Gordon Frankie, UC Berkeley professor and research entomologist; Robbin Thorp, professor emeritus in entomology from UC Davis; and Ellen Zagory, director of horticulture at the UC Davis Arboretum.
Tickets are $45. Guests are asked to make reservations by May 28 by contacting (415) 868-9244 or
RSVP@egret.org.
More information is available online at
www.egret.org