Career Panel & Professional Networking
Thursday, October 24, 2013
The David Brower Center - 2150 Allston Way, Berkeley, CA
Career Panel: 5:00-7:00 p.m.
Reception: 7:00-8:00 p.m.
Sponsored by College of Natural Resources Alumni Association
ASHOK GADGIL, '80 Ph.D. Physics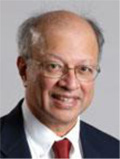 Dr. Gadgil is Director of the Environmental Energy Technologies Division of Lawrence Berkeley National Laboratory. He has substantial experience in technical, economic, and policy research on energy efficiency and its implementation -- particularly in developing countries. For example, the utility-sponsored compact fluorescent lamp leasing programs that he pioneered are being successfully implemented by utilities in several east- European and developing countries. He has several patents and inventions to his credit, among them the "UV Waterworks," a technology to inexpensively disinfect drinking water in the developing countries, for which he received the Discover Award in 1996 for the most significant environmental invention of the year, as well as the Popular Science award for "Best of What is New - 1996".
CHRIS MARNAY '81 B.S. Development Studies, '93 Ph.D. Energy and Resources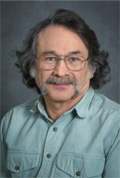 Dr. Marnay is a Staff Scientist of the Grid Integration Group (GIG) of the Energy Storage and Distributed Resources Department, within the Environmental Energy Technologies Division. He has worked at Berkeley Lab for 29 years. He models economic-environmental problems related to likely future adoption patterns of small-scale distributed energy resources (DER), especially when clustered in microgrids exercising local semiautonomous control and able to island. He was a member of the Consortium of Electric Reliability Solutions (CERTS) team that proposed the CERTS Microgrid concept, and has published a large body of research on microgrid principles, economics, and applications. Chris has an A.B. in Development Studies, an M.S. in Agricultural and Resource Economics, and a Ph.D. in Energy and Resources, all from the University of California, Berkeley. He was a Japan Society for the Promotion of Science Fellow at the University of Kitakyushu in 2006, and is an affiliate faculty member in U.C. Berkeley's Energy and Resources Group.
BILL GOLOVE '88 B.A. Political Science, '92 M.B.A. Business Administration, '95 M.A. Energy & Resources, and '06 Ph.D. Energy & Resources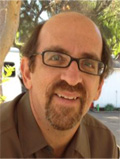 Dr. Golove is an experienced executive and consultant, specializing in the clean energy sector, specifically focused on project development and finance, technology commercialization and corporate energy program design. Dr. Golove is Director of Business Development, Renewable Power at Northland Power, Inc. Prior to his current position, Dr. Golove served as Chief Development Officer for Tri Global Energy , an independent energy project developer headquartered in Dallas, Texas. Golove received a Bachelor of Arts in Political Science, Master of Business Administration, Master of Arts in Energy and Resources, and a PhD in Energy and Resources from the University of California at Berkeley. Bill has received numerous professional and academic awards including: 2008 Chevron President's Award, and U.S. Presidential Award for Leadership in Federal Energy Management in both 2006 and 2003.
JUDITH JENNING '77 B.S. Conservation of Natural Resources, '77, M.S. Mechanical Engineering
Judith Jenning has focused on improving energy efficiency in US buildings during her entire career. She began working for Berkeley Solar Group and Lawrence Berkeley National Laboratory simulating energy-efficient buildings as an undergraduate intern in the College of Natural Resources. She subsequently engaged in energy efficient HVAC design, energy audits and building simulations before contributing to cutting-edge lighting controls research at LBNL that earned the ASHRAE Taylor Technical Talent award. Most recently Judith held a position as a Senior Program Engineer in PG&E's Customer Energy Solutions department, where she was responsible for underlying engineering for two major statewide whole-system energy-efficiency programs: Energy Upgrade California, and the Commercial Rooftop HVAC Maintenance program. Judith is now working as a private consultant and continuing with her own energy efficiency retrofits on her 1908 duplex.
RICHARD MCCANN '81 B.S. Political Economics of Natural Resources,'90 M.S. Agricultural Economics, and '98 Ph.D. Agricultural and Resource Economics

Dr. McCann has worked in the energy and environmental consulting industry for over 25 years. Dr. McCann has analyzed many different aspects of energy, water, air quality, and transportation industry issues for state agencies, environmental advocates, manufacturing companies and agricultural energy users. The most salient topics that he has analyzed include the closure of SMUD's Rancho Seco nuclear generating station, the Bay-Delta program financing plan, the California electricity crisis, developing and implementing the AB 32 Scoping Plan and cap and trade program, and planning for California's electricity system.
DEVRA WANG '99 B.S. Bioengineering, '02 M.A. Energy & Resources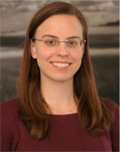 Devra Wang is the Director of the California Energy Program at the Natural Resources Defense Council (NRDC). Ms. Wang promotes energy efficiency, renewable energy and other climate solutions through research and advocacy in local, state, and regional forums. Ms. Wang was instrumental in the enactment of California's landmark law to limit the state's global warming pollution, the California Global Warming Solutions Act of 2006 (AB 32), and California's launch of the most aggressive energy efficiency program in the history of the utility industry. Ms. Wang holds a Master's degree in Energy and Resources and a Bachelor's degree in Bioengineering, both from the University of California at Berkeley.