The Conservation and Resource Studies (CRS) major is an individualized interdisciplinary program designed for students interested in environmental issues and areas of interaction among natural resources, population, energy, technology, societal institutions and cultural values. Students draw on the course offerings of the entire campus and appropriate community resources in the development of individual programs of study.
Sample Classes
Environmental Problem Solving
Introduction to Culture and Natural Resource Management
The Biosphere
Biology, Statistics, Mathematics, Economics
---
Careers for CRS Majors
Environmental conservation organizations and other non-profits
Park and recreation departments and districts
Federal, state, and local agencies
Education, public outreach, and training
Environmental consulting or law
Urban planning agencies, private landowners, developers
Food systems/sustainability; agriculturalists
Undergraduate Advising
Eva Wong
Academic Advisor
260 Mulford
University of California
Berkeley, CA 94720-3114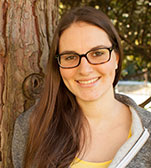 Read about the CNR student experience in the Peer Advisor blog!
Read the blog!
The Conservation and Resource Studies Student Organization is a support network of students majoring or minoring in CRS.