Establish a CNR Faculty Endowed Chair
Retaining excellent faculty is key to the success of a university. You can help retain faculty at CNR by contributing to the Hewlett Challenge.
The Hewlett Foundation has established $110 million in matching funds to endow faculty chairs.
CNR has successfully filled two Hewlett endowed chairs
Chairs may be named for the donors who endow them.
CNR Faculty Chair Testimonials
Steven Beissinger
A. Starker Leopold Chair of Wildlife Biology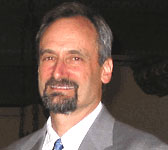 "The endowed chair has allowed me to explore and support research directions that I could not have done without it. It has been especially important to supporting new field studies (e.g., secretive black rails in the foothills of the Sierras), which are always hard to get supported at first.
"I have been able to leverage chair support by using the results to submit more competitive proposals and get them funded. It also provides a cushion of support that I have been able to extend to graduate students and postdocs to pursue projects with me. I also used it to hire a lab assistant to help me process GIS and other data that we have been collecting."