Mission
The College of Natural Resources serves society by generating and disseminating knowledge in the biological, physical, and social sciences in order to provide the tools both to protect the Earth's natural resources and ensure economic and ecological sustainability for future generations.
History
The College of Natural Resources dates back to 1868, when the California legislature established the university and made the creation of the College of Agriculture the first duty of the Board of Regents.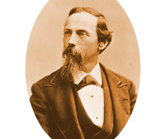 Eugene W. Hilgard, UC Berkeley's founding Dean of Agriculture
Also in 1868, the federal Morrill Act established a national system of research stations to foster teaching and research related to agriculture. The University of California, Berkeley, became the first state-run Agricultural Experiment Station and the first land-grant college in California. To this day the Cooperative Extension functions of the Berkeley campus reside in the college and the dean holds a joint title as Associate Director of the Agricultural Experiment Station.
In 1914, the College of Agriculture established a forestry program that included the study of forests and wildlands, along with their many resources, services, and recreational opportunities. In 1946, this program became the School of Forestry.
As natural resource and environmental issues expanded beyond traditional farming and forestry, the College's mission also expanded. In 1974, the former agricultural and forestry schools joined to form the College of Natural Resources.
Today, the College of Natural Resources is made up of the departments of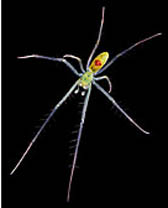 The intersection of these disciplines makes the college well-positioned to meet societal demands for environmental quality, sustainability of natural resources, food safety, nutrition, and economic development.
Professor Inez Fung is one of many prominent faculty members at CNR