CNR Research Opportunities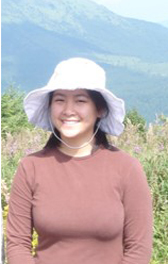 At CNR you can save the world and see it at the same time!
Independent Study
You may enroll in a departmental 99 or 199 independent study course to obtain academic credit during the fall or spring semester for the research you complete under the guidance of a faculty sponsor.
The number of units you can earn for your 99 or 199 independent course study depends on the amount of research you conduct on a weekly basis (3 hours/week = 1 unit). The grading option is P/NP only. To receive academic credit for your research, you must first identify a CNR faculty member who will supervise you for on-campus research, and then submit a completed 99 or 199 application for independent study to the appropriate undergraduate advisor for the department.
You must submit an application for each semester that you wish to receive independent study credit. Visit the appropriate undergraduate staff advisor to obtain an application form and find out about any other departmental requirements regarding independent study for your major.
Download Application for Independent Study
Sponsored Projects for Undergraduate Research
The Sponsored Projects for Undergraduate Research (SPUR) Program encourages faculty and undergraduate students in the College of Natural Resources to collaborate on research projects by providing a grant to support their joint project. The funding for this program is generously donated by CNR alumni.
Eligible students who have identified a project or topic that they would like to pursue are encouraged to seek a CNR faculty mentor to assist them. Faculty who have projects in which undergraduate researchers could gain useful research experience are urged, as well, to collaborate with CNR undergraduates.
Poster Sessions
The Office of Instruction and Student Affairs sponsors two poster sessions each year (fall and spring) at which CNR undergraduates present their research. Poster sessions give you the opportunity to explain and showcase your independent projects to a large audience.
Honors Symposia
The Office of Instruction and Student Affairs requires all students in its Honors Program to present their research through oral presentation at its two Honors Program Symposia each year (one in late Fall and one in late Spring).
Campus Opportunities
Research@Berkeley
There are many opportunities to do research on campus and off campus. The Research@Berkeley site is a repository of information about research opportunities, resources, publications. Sign up for their list serve, attend their workshops, be aware of early deadlines.
URAP: Undergraduate Research Apprenticeship Program
The Undergraduate Research Apprenticeship Program is a university-sponsored program that gives you the chance to work one-on-one with faculty from any department on campus. Each semester, faculty post their research projects on the URAP website, and students apply to participate.
To qualify for URAP, you should have a GPA of at least 2.0. Any student meeting this requirement is eligible to apply for up to 3 different projects. If selected to work on a research project, you will meet regularly with the professor for research mentoring and have the option of earning 1 unit of academic credit for every 3 hours of research work (limited to 4 units per term). Application deadlines occur very early in the fall and spring semesters each year.
---
Katarina Makmuri is a sophomore majoring in Environmental Sciences and an undergraduate research apprentice in the Hake Lab in Plant & Microbial Biology. Read on to find out what it's like to do an undergraduate research in a PMB lab that investigates developmental processes in maize.