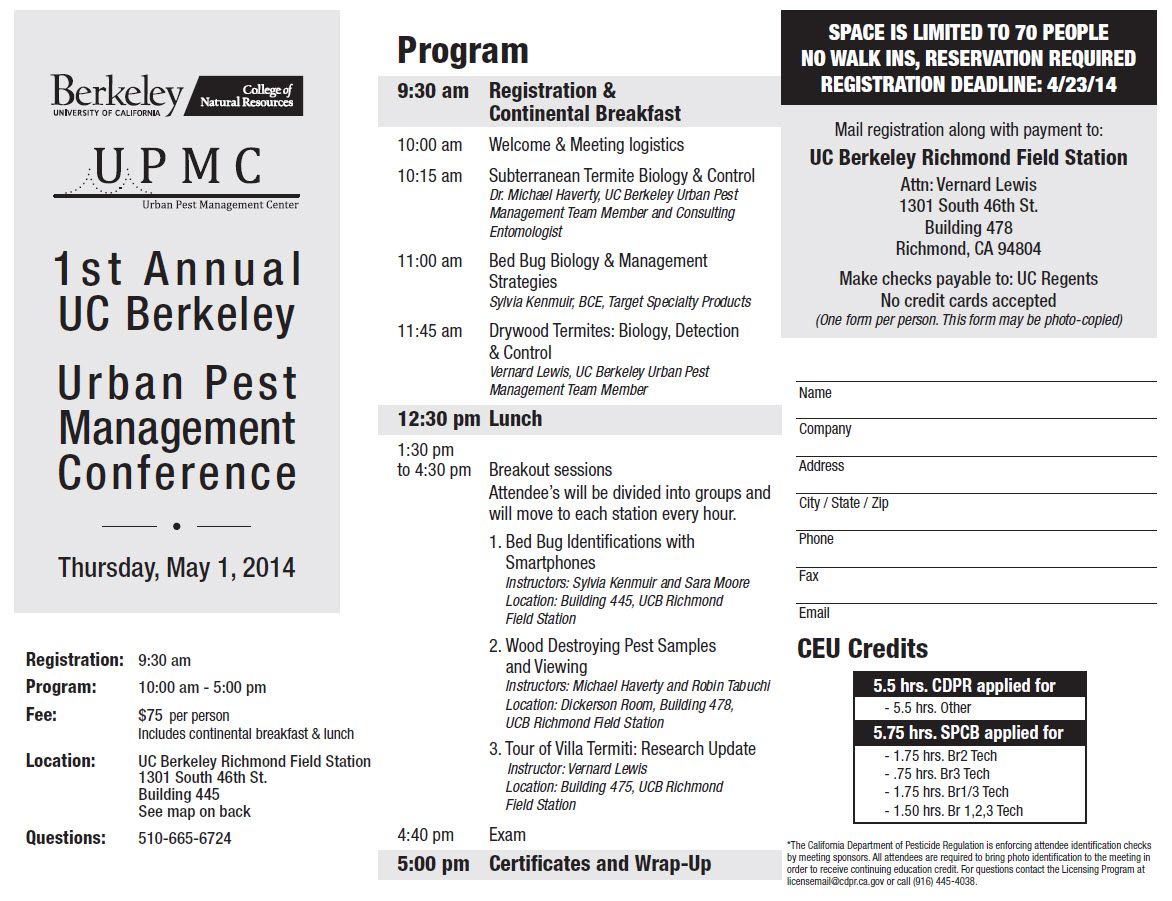 Register for the 1st Annual UC Berkeley Urban Pest Management Conference.
1st Annual UC Berkeley Urban Pest Management Conference
Spend a day learning about termites and bed bugs while earning continuing education credits. Presentations by Michael Haverty, Sylvia Kenmuir, and Vernard Lewis.
Date: Thursday, May 1, 2014
Time: 10:00 am - 5:00 pm
Location: UC Berkeley, Richmond Field Station
Sign-Up: Space is limited and a reservation is required. Please submit a registration form.
Please Join us for Cal Day!
Bring live and "not so live" insects to the Bug Doctor for identification at Cal Day 2015.
Date: TBD in 2015
Time: TBD
Location: UC Berkeley Campus, Wellman Hall
CalDay Presentations
Traditionally, Cal Day is a campus-wide open house event held in mid-April. Members from the UPMC team participate in the "Bug Doctor" booth, and will identify and provide information on any insect brought in for examination. It's a fun filled day and through the years hundreds of people have stopped by with insect samples or just to chat about bugs. Entomologists of all ages are invited to participate!
Bug Bingo!
Future entomologists identify termites while wearing insect balloon hats.
Earn a prize for correctly identifying insects!