Fall 2019 Participants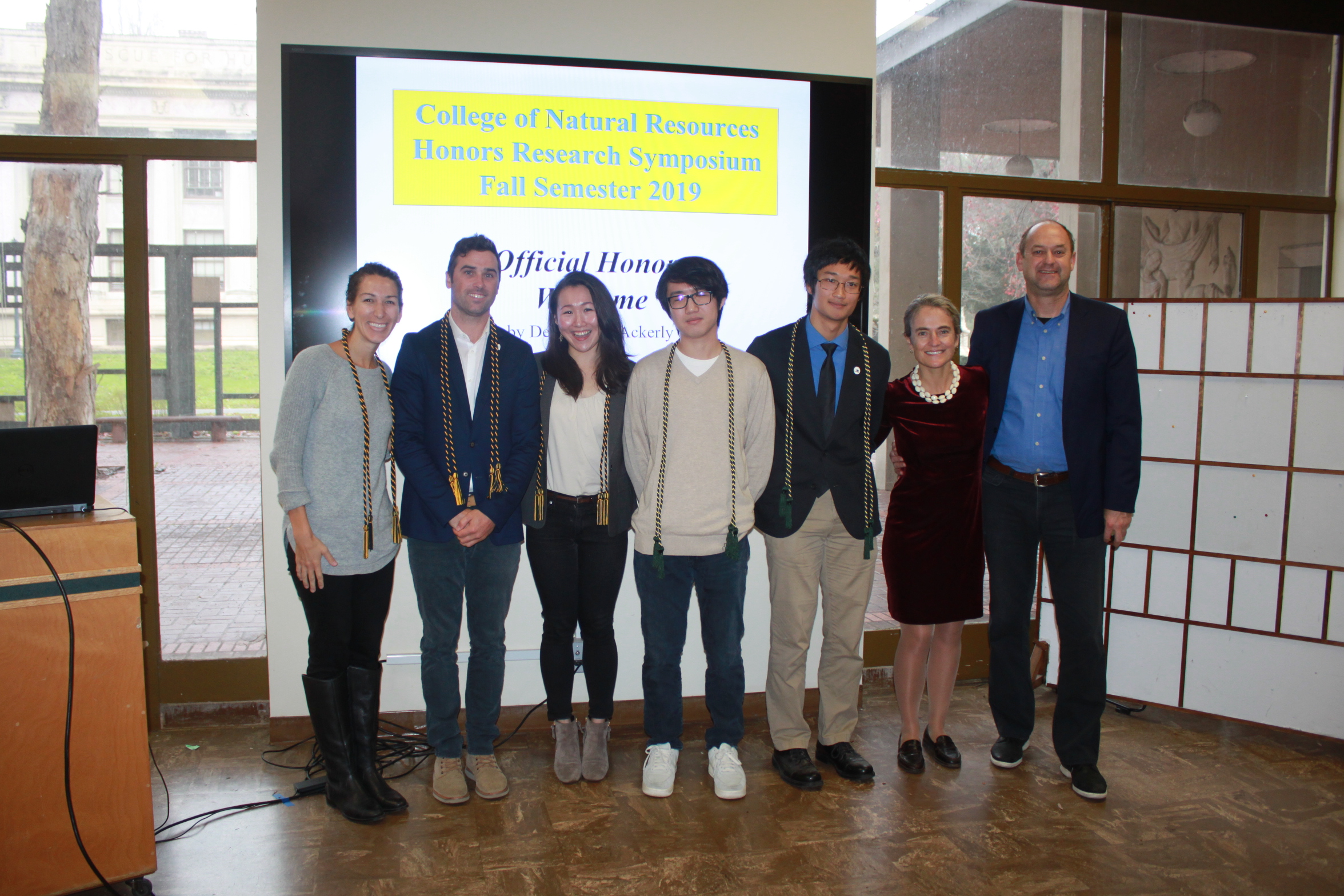 Spring 2019

Since the start of the the College's Honors' Program in 1996, a total of 692 students have graduated with HONORS
Testimonies
"Dear Professor Sofia,
It has been a great pleasure presenting in the symposium and getting to know you and the CNR advising team more! I really enjoyed this experience and appreciate this opportunity of studying and doing research in the CNR family!
Best Regards,
Shuanger Li, Honors Student, Fall 2018"
----
"Sofia and Meaghan,
Thank you both for putting together such a great event this morning! I really appreciated the chance to share my work and hear about the work of my peers. My advisor was also very excited.
Best,
Jacob Levine
University of California, Berkeley
B.S Forestry and Natural Resources; B.S. Environmental Economics and Policy
Assistant Researcher, Stephens Fire Ecology Lab "  * Fall 2018 Melis Medal Recipient Applying to Grad School!