Student Ambassador Leadership (SAL) Program
The newly established Student Ambassador Leader (SAL) program aims to raise awareness and knowledge of the programs that CNR offers in prospective and newly admitted students. Our goal is to offer peer advising to help students through the admission process and transition into the university and especially in the CNR community. In doing so we hope to guide these students to be at a place of their passions and where they will have the chance to succeed. This website is primarily for prospective and newly admitted students with our objectives and information on dates of yield events, tours, Cal Day, and more.
Spring 2017 Tours- Last tour of the semester on May 5, 2017
Come meet the SALs!  The College of Natural Resources is welcoming students every Friday for lab tours and exploration of our classrooms and student resources. SALs will guide you and your family while answering questions about transitioning to life at UC Berkeley. Tours depart from 241 Mulford Hall.  Spring 2017 tours are done for the semester! Thank you for your interest. Please check back in next semester for new tour dates. If you want to contact the SALs, please feel free to email us!
Spring 2017 SALs' Office Hours- Closed for spring semester
Each of the SALs has office hours in 241 Mulford to chat with student about questions they have about the college, majors in CNR, and more.  Please check back in fall 2017 to see our new office hour dates!
Meet the 2016-2017 SALs!
Nicole Walter (EEP)
Hello!  My name is Nicole and I am a fourth year studying Environmental Economics and Policy, and after graduation I hope to attend law school to work in clean energy policy.  I fell in love with UC Berkeley because I am passionate about making a difference in the world - growing up, so many people have told me that I am "the future," but I fully believe that I can be powerful in the present as well.  I transferred into CNR my sophomore year because I was so impressed by the friendly attention and all of the opportunities available, even in a small college.  ​When I am not in class, I am the chair for a statewide student-directed nonprofit organization and an environmental campaign coordinator on campus, and I enjoy spending my free time out exploring the culture in Berkeley and the rest of the Bay Area.  At a big university like Cal, it can be easy to feel lost in a sea of people, but CNR helped me find my niche on campus and set my life dream, and I hope that I can pay it forward and help someone else find their home at Cal.​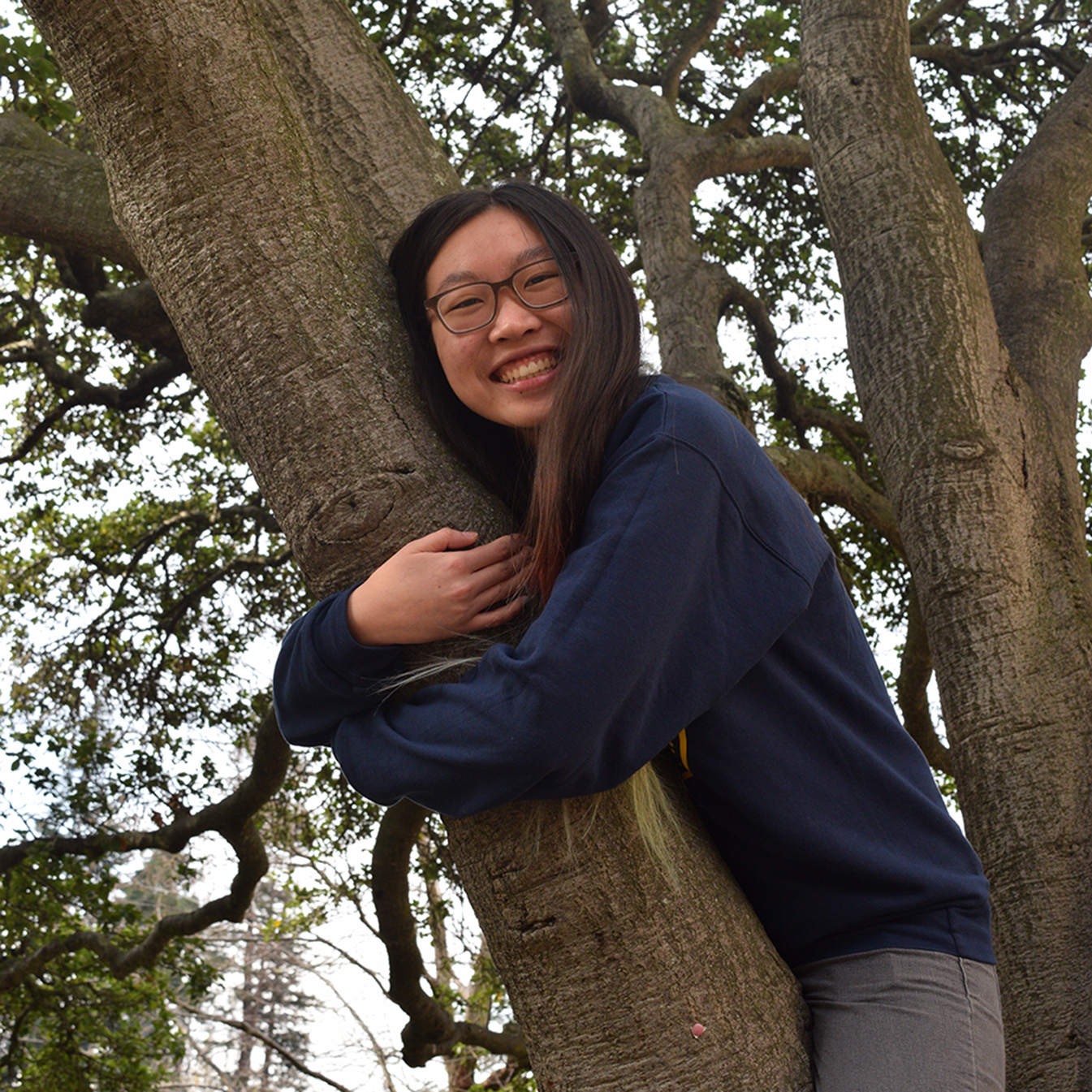 Ka Ki (Lily) Law (ES, FNR)
My name is Lily and I am a third year intending to major in environmental science and forestry. It was not hard for me to choose CNR because my interests lie mostly in this field. I have always been passionate about our interactions with the environment so I always knew I would study something related to environmental science. But when I decided to also major in forestry I was overwhelmed by the requirements for both majors. I was able to meet with three advisors in less than two weeks and seeing them made me confirm my decision of double majoring and being a part of CNR.
Jenny Marino (MB)
Hi! My name is Jenny and I am a fourth-year student studying Microbial Biology with an emphasis in Host-Pathogen Interactions. When I first came to Berkeley, I was in L&S undeclared on the pre-med track, but after taking lower division science courses, I knew I wanted to focus on pathogens and the global impacts of disease. Transferring into CNR and declaring my major has given me the opportunity to take a wide variety of courses in biology and public health, and has inspired me to pursue a career in the medical sciences. After I graduate, I plan to apply to medical school and hope to eventually become a physician. Outside of classes, I love to do research, play tennis, drink lots of coffee, and explore new food places in San Francisco.
Katherine Lee (ES)
My name is Katherine Lee and I am a third year studying environmental science and political science at Berkeley.  Outside of class, I am also involved in Berkeley Model UN, an URAP research project, and a small music group.  The College of Natural Resources is my home college for my primary major, environmental science.  I applied to be a CNR Student Ambassador because I remember how stressful it was to apply for schools and then join a new community in a new city just a few months after.  The support system that I found in our small college made the sea of Berkeley's undergraduate students and programs more than manageable.  Through the position as a CNR Student Ambassador, I have the privilege of advocating for a college that not only eased my transition to Berkeley, but has also improved my academic experience every day since.
Questions?
If you wish to contact a student ambassador visit 241 Mulford Hall, or send an email.