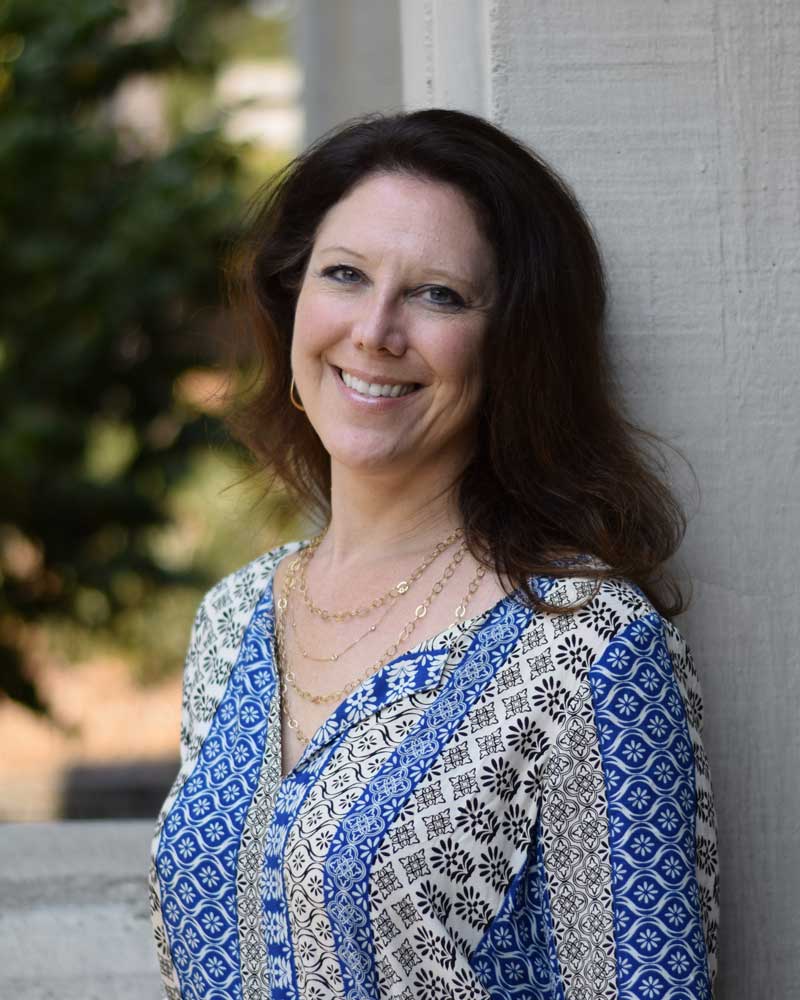 Christina Campbell
President
Christina Campbell is a founding research member and current pharmacologist at Theravance, Inc. (www.theravance.com), a 14 year-old biopharmaceutical company located in South San Francisco, CA. She is a key member of the research team responsible for transforming the company (formerly Advanced Medicine) from start-up venture to the present fully vertically-integrated, medium-sized biopharmaceutical company. She has over 14+ years of industrial experience in preclinical drug development: from target discovery, lead optimization, early development strategy, and clinical trial support to preparation of regulatory FDA documents. She has a proven track record of scientific rigor and results: contributing to the successful nomination of 13 development candidates, all of which advanced to Investigational New Drug-enabling studies and into clinical development. In addition, she has been a key member of the scientific team identifying new target opportunities strategically aligned with core competencies and business needs. Christina participated in the discovery of VIBATIV™ (Telavancin), partnered with Astellas Pharma, Inc., a novel lipoglycopeptide antibiotic approved by the US FDA in September 2009, for the treatment of complicated skin and skin structure infections caused by certain gram-positive bacteria including MRSA, and approved in Europe in September 2011 for the treatment of nosocomial pneumonia caused by MRSA. She also participated in the discovery of AZD4303, a short acting sedative-hypnotic licensed to AstraZeneca, currently in Phase 1 development and aided in the discovery of Relovair™, a next-generation long-acting beta agonist in combination with inhaled corticosteroid, in collaboration with GlaxoSmithKline in Phase 3 globally for COPD and asthma. She has fueled Theravance's pipeline with discovery of: 5HT4 agonists for gastrointestinal dysmotility and Alzheimer's disease (TD-5108 and TD8954, presently in Phase 2 and 1, respectively), peripheral mu opioid antagonists for opioid-induced constipation (TD-1211, presently in Phase 2), monoamine re-uptake inhibitors for chronic pain(TD-9855, presently in Phase 1), among others. In 2011, Christina was a market entry strategy consultant for the Educational Mission Corporation of India (EdM), an educational start-up based in Mumbai, India, seeking to enter the Indian vocational education space. She provided: educational sector, financial and business model, competitor, partnership, and launch strategy analyses and recommendations for EdM. Christina received her International Masters of Business Administration with distinction from St. Mary's College of California's Trans-Global Executive MBA program in the fall of 2011. She received honors in multiple areas including marketing, global money and economics, operations, and corporate governance. She has also engaged in international business negotiations in Latin America and South-East Asia. Prior to her work at Theravance, Inc. and with EdM, Christina worked in collaboration with NASA-AMES Research Center (Dr. Richard Grindeland Laboratory) and the University of California at Berkeley (Dr. George White Laboratory) on The Effects of Recombinant Growth Hormone on Skeletal Muscle Regeneration. Prior to Christina's work with Berkley and NASA-Ames, she was an honored undergraduate student instructor for lower division courses at UC Berkeley in Biology, Botany, and Paleontology. She received her Bachelor of Science degree in BioResource Sciences from the College of Natural Resources at the University of California, Berkeley. Go Bears!

Pamela Behrsin
Vice President
Pamela Behrsin is the Vice President of Communications for MapLight, a research organization that tracks money's influence on politics in Congress and the California State Legislature. She oversees all aspects of the organization's editorial content including the design, analysis and publication of the organization's research findings. She also designs and executes MapLight's strategic communications programs. Pamela makes regular appearances in the news media speaking about the issue of money and politics. She teaches journalists how to track campaign finance data. She regularly participates in trainings for ethnic media reporters wanting to learn how to follow the money. MapLight has received several awards including James Madison Freedom of Information Award; Knight- Batten Awards for Innovations in Journalism; and Library Journal - Best Free Reference.
Pamela has 23 years of communications experience in marketing communications, public relations, community outreach, and events and has integrated numerous innovative, high-impact communications programs across various media platforms into forward-thinking public, private and non-profit institutions. Prior to her communications and editorial and research experience, Pamela was a basketball coach in the Bay Area. She received a Bachelor of Science degree in Society and Environment with a concentration in Global Environmental Politics from the College of Natural Resources at the University of California, Berkeley. She completed a High Impact Leadership Program at the Walter A. Haas School of Business and was a volunteer manager for the CAL Women's Basketball Team in 2010.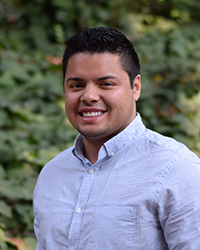 Javier Arevalo
Associate Vice President
Wes Brown
Dr. William Golove
Dr. William Golove is currently an independent consultant providing advisory services to investors and developers in US and international clean power markets. From March 2013 to July 2014, he served as an outside contractor to Northland Power, Inc. in the position of Executive Director, Project Development, responsible for wind project acquisition and development in the US. From August 2010 until February 2013, Bill was the Chief Development Officer of Tri Global Energy, which develops wind power projects in Texas and New Mexico. Prior to that, he was the Senior Project Development Manager at Chevron Energy Solutions, where he led the creation of their utility-scale wind program. Previously, while a Scientist at Lawrence Berkeley National Laboratory, Golove led development of behind the meter energy projects, including energy efficiency, demand response and on-site generation at over 500 US Postal Service facilities representing a deployment of over $100M. Overall, Golove is responsible for the development of over $1B of clean energy projects in operation, under construction or in late-stage financing. He currently serves on the Advisory Board of Persistent Efficiency and is a member of the non-profit Board governing the University of California, College of Natural Resources Alumni Association. Bill holds B.A., M.A., M.B.A., and Ph.D. degrees from the University of California at Berkeley. He is a two-time recipient of the US Presidential Award for Leadership in Federal Energy Management. He has over 40 professional and academic publications and has given well over 100 professional talks.
Tegan Churcher Hoffman
Dr. Hoffmann provides overarching quality control and management for Blue Earth's entire portfolio of more than 135 projects. Dr. Hoffmann's strengths lie in her ability to draw connections, create synergies, and conceive cutting-edge solutions. With more than twenty years of experience, Dr. Hoffmann, specializes in the services of the firm – strategic and business planning; governance, institutional arrangements, and organizational design; monitoring, evaluation, and learning; funding and long-term financing; meeting design, stakeholder engagement, and technical facilitation; strategic communications; and, next/best practices, with expertise in terrestrial and marine sustainable resource management and conservation, science integration, and has deep contextual understanding of the issues and challenges pertaining to complex ecological and human coupled coastal interactions. Her key responsibilities and duties on projects include technical facilitation, quantitative and qualitative social science research methods, data synthesis and trend analysis, and research and writing. Example clients include David and Lucile Packard Foundation, Gordon and Betty Moore Foundation, Walton Family Foundation, Environmental Defense Fund, The Nature Conservancy, Wildlife Conservation Society, Monterey Bay Aquarium, Ecotrust, Global Environment Fund, Mexican Fund for Nature Conservation (FMCN), Rare, the Center for Ocean Solutions at Stanford University, Scripps Institute of Oceanography, State of California, State of Oregon, UNESCO, NOAA, and many others. Dr. Hoffmann has experience designing solutions in the U.S. and internationally, with extensive experience in the U.S. West and East Coasts, Southeast Asia, the Pacific, Mexico, and the Mesoamerican Reef/Wider Caribbean region. Dr. Hoffmann holds a Masters and Ph.D. in Geography and a Bachelor of Science in Conservation Resource Studies from the University of California Berkeley. She received numerous awards and research grants for her work from organizations including the U.S. Environmental Protection Agency's STAR Fellowship, NOAA, National Fish and Wildlife Foundation, University California's Pacific Rim Research Program, the U.S. Indonesia Society, and others.
Bob Kelso
Bob is currently a board member of Sierra Forest Legacy, advisory board member of the Sierra Nevada Alliance, and past board member of Mountain Alliance, Central Sierra Watershed Coalition and the Lafayette Arts and Science Foundation. When not volunteering Bob is an entrepreneur who has started a number of small businesses since his days in CNR.
John Lerch
John is the Global Marketing Manager at General Electric (GE). GE Heat Recovery Solutions specializes in technology that converts heat into electricity in a process that generates zero incremental emissions. Marketing and new business development for energy generation and efficiency projects in the Pacific Northwest and Rocky Mountain regions. John has held various roles under this sales and marketing rotational program, including managing the successful redesign of a GE-wide sales website / network, and leading certification efforts for various ecomagination products.
Judy Malamut
Rosalia Mendoza
Dr. Rosalía Mendoza grew up in the Coachella Valley in Southern California, and graduated from Cal with degrees in Entomology and Integrative Biology in 1997. She attended medical school at the University of Washington in Seattle, received a MPH in community health at Harvard University's School of Public Health, and completed her UCSF Family Medicine residency at San Francisco General Hospital. Before joining Kaiser Oakland's, Salud en Español practicing primary care, she completed a 3 year research fellowship with UCSF, and then was an assistant professor with the UCSF Department of Family and Community Medicine where she primarily conducted health disparity research in pediatric oral health and California workforce diversity, taught family medicine resident and UCSF medical student, and was very active in UCSF health professions mentoring. She is currently on the Board of Directors for the SFSU-UCSF student-run Clínica Martín-Baró serving San Francisco day laborers and on the Board for the CNR Alumni Association, while remaining active with state health care coalitions addressing pediatric oral health.

Lynne Spickard

Eric Wieser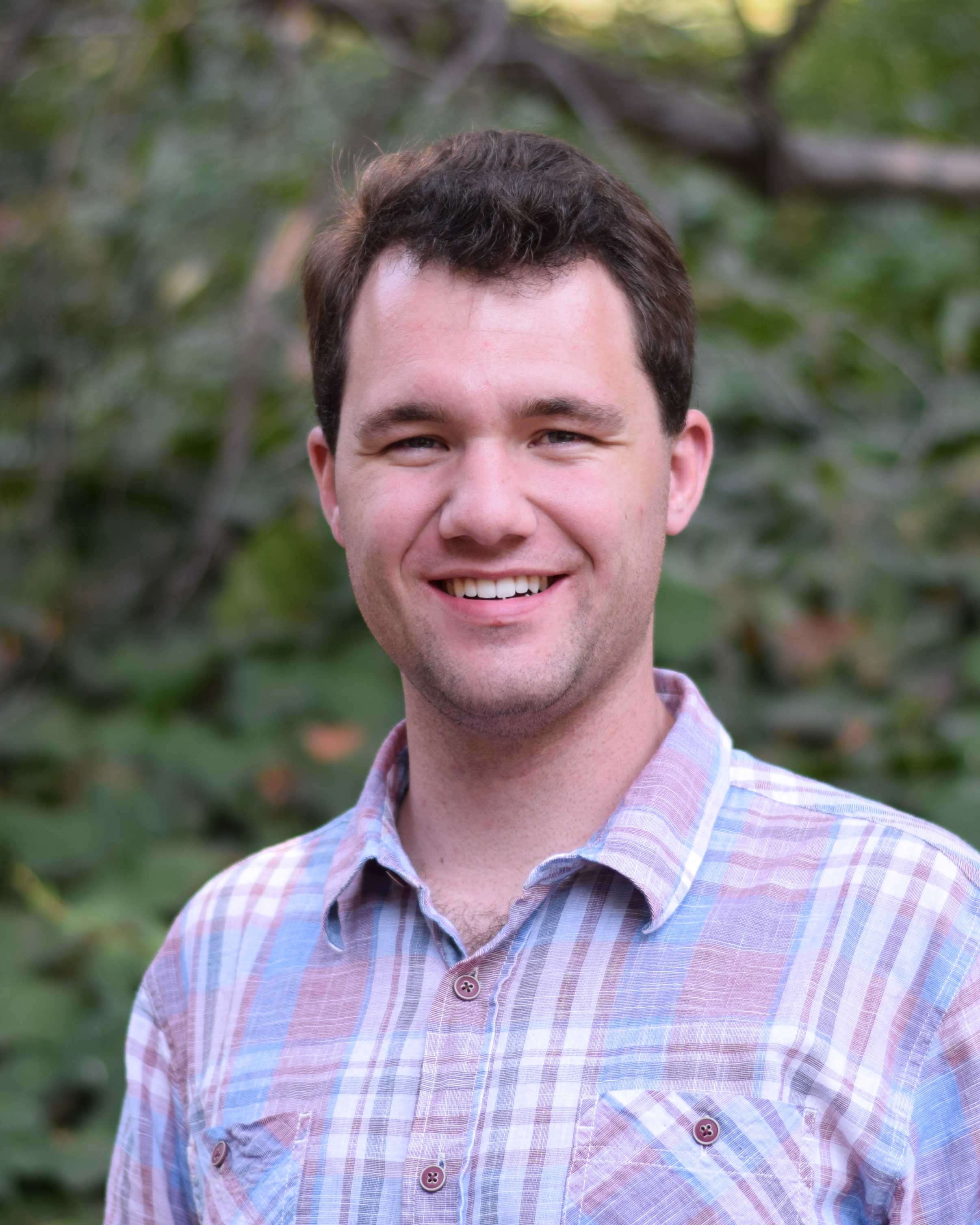 John Alexander Ferguson
John Alexander Ferguson is a 3rd year Nutritional Science: Dietetics major at UC Berkeley and is the student representative for the CNRAA. Currently, he is a member of various organizations such as the Student Nutrition Advocacy Club and DULCE, a diabetes prevention organization. In his spare time, he likes to wrestle and run.