Frontline Workers in the Fields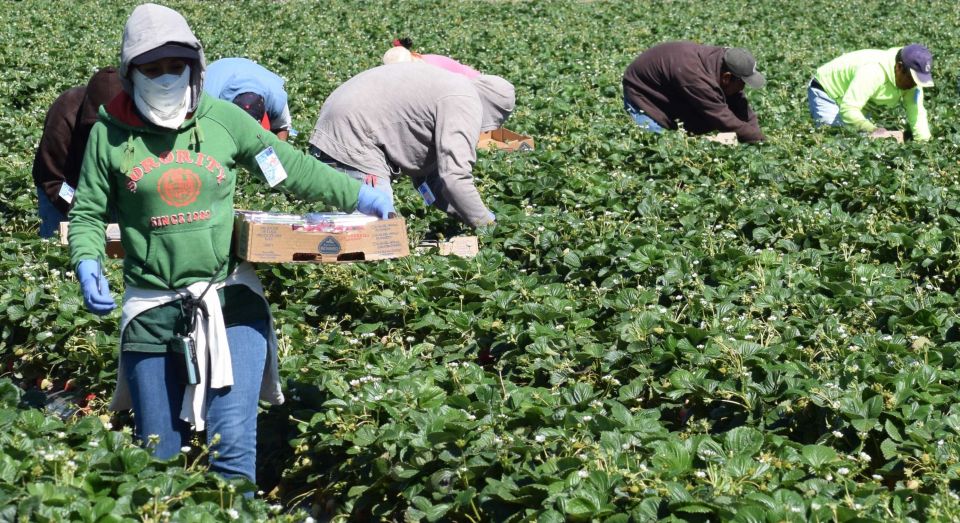 An estimated 800,000 farmworkers take seasonal jobs each year to help plant, pick, and package produce in California. During the pandemic, they have been forced to balance risk of infection and the need for income.
Developed by a broad coalition of researchers and community-based organizers, the COVID-19 Farmworker Study surveyed more than 900 farmworkers to gain an understanding of how the pandemic has exacerbated the challenges they face. Through phone interviews conducted in multiple languages, surveyors inquired about COVID-19 prevention at the workplace, housing conditions, health care access, and work-hour reductions, among other topics.
Susana Matias, a Cooperative Extension specialist in the Department of Nutritional Sciences and Toxicology (NST), participated in the survey design, data cleaning, and analysis. Rausser College undergraduate students Celeste Nava, Alexander Gomez-Lara, and Stephanie Martinez helped Matias analyze the data.
"Farmworkers play an essential role in the California food system and economy," said Matias. "Protecting this vulnerable population during the COVID-19 pandemic is critical for all of us."
Find study results and policy recommendations at covid19farmworkerstudy.org.