Photo courtesy of Impossible Foods.
Q&A: Innovation on the Menu
Industrial-scale meat production has widespread environmental impact—from greenhouse gas emissions to water pollution and deforestation. In recent years, the market for plant-based meat alternatives has boomed, with innovative products that boast a lighter environmental footprint and greater input efficiency per calorie. In this issue's Q&A, Breakthroughs spoke with three former students who are changing the meaning of meat.
Siwen Deng
PhD '19 Plant Biology
Co-Founder and Chief Technology Officer at Sundial Foods
In texture and cooking, Sundial Foods' chickenless wings simulate the experience of real chicken. The company has developed a new technology for creating plant-based whole cuts of meat using simple, natural ingredients. Last year, Sundial sold their vegan chicken drumsticks in over 40 grocery stores in Switzerland as a product test run.
Sundial Foods founders Siwen Deng (left) and Jessica Schwabech test cooking a meatless chicken drumstick. Photo courtesy of Sundial Foods.
Breakthroughs: How did you get into Food Innovation?
Deng: I grew up in an agricultural town in China, where I saw environmental problems like drought and disease destroy livelihoods. I initially studied plant pathology, and at Berkeley I researched plant microbiomes. I kept thinking about applications in biotechnology, crop performance, agricultural improvement, and food security.
My co-founder, Jessica Schwabach, BA '21 Molecular and Cell Biology: Genetics, and I met in the Alt: Meat Challenge Lab in the College of Engineering. During the course, students from all academic backgrounds formed start-up teams to create technology-backed solutions to address challenges posed by industry partners. Jessica and I were assigned to a team to tackle the dryness problem in most plant-based products. Our team won the class and campus-wide competitions and caught the attention of food companies and venture capitalists. Ricardo San Martin, research director at UC Berkeley's Alt: Meat Lab, offered us valuable guidance and support, and my dissertation committee members—including plant and microbial biology professors Devin Coleman-Derr, Sarah Hake, Frank Harmon, and Mary Firestone—encouraged my pursuit of research in industry and helped me finish my PhD early to start our company.
Our participation in accelerator and R&D programs through Nestlé and IndieBio has been crucial as we continue to develop our products, run consumer tests, and scale up. We plan to launch our plant-based chicken wings in California restaurants next year.
Can you describe your role?
I lead the research and development team. Early on that meant trying to find a novel way to structure plant proteins and materials to mimic animal meat. At Sundial, we're doing whole cuts of meat, which is very complex because of the varied consistency and texture—from skin and meat to the bone. Our current focus involves ingredient sourcing, evaluating plant candidates, and developing manufacturing processes.
What's your primary motivation in this work?
We care deeply about using science to help the environment and society. It's exciting to develop a real product that people will eat and enjoy, all while helping to protect the planet and animal welfare. Start-up life can be crazy, but we have a synergistic and passionate team.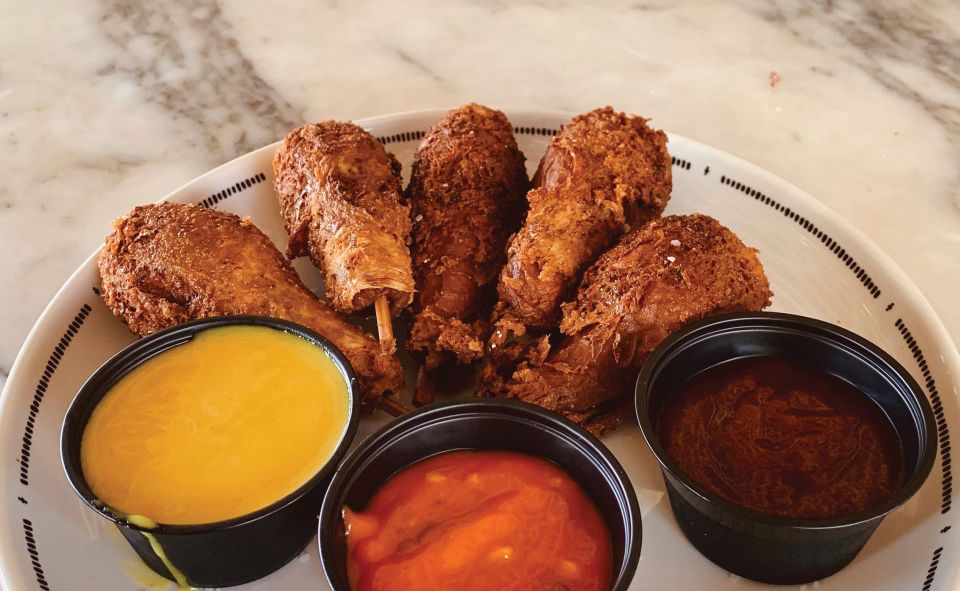 Photo courtesy of Sundial Foods.
Most exciting thing about working in this industry?
It's exciting to join the movement to change the global food system and help benefit the environment. As we are developing innovative products, many of the core questions haven't been answered yet. You may plan for a complex course of experiments to test some ideas, then a single research discovery lets you skip many intermediate steps. Such uncertainty can be scary, but it's also exhilarating.
Biggest industry challenges?
Scaling up. Conventional meat is artificially cheap, not reflecting its true environmental and societal costs. As a start-up, we necessarily create financial deficits by investing in a facility and hiring people, putting a lot in before anything comes out. The promise we make to our investors is that we will compete with animal meat. I'm confident we will succeed, but it presents an initial challenge.
What advances do you anticipate for alternative meats?
Plant-based alternatives have existed for years, but now they actually try to mimic meat. With the next generation of products, you'll see more meat-like texture and flavor, without chemicals or binding agents, using clean-label ingredients and more whole foods. The next big advances, in addition to texture and taste, will be nutritional. We're also curious how cell-based meat—grown from animal cells in a lab—could affect the market for both plant-based and conventional meats. All these developments demonstrate that the meat-eating experience doesn't require eating animals.
---
Michelle Huang
BS '15 Nutritional Science: Dietetics
Senior Manager, Strategic Partnerships at Impossible Foods
Among the first to use science to create a product that closely mimics beef, Impossible Foods introduced its iconic Impossible™ Burger in 2016 in a handful of restaurants in New York and California. Since then, the company has rapidly expanded its operations globally. It now offers Impossible Burger and Impossible Sausage in over 20,000 grocery stores and 30,000 restaurants and fast food chains across North America and Asia.
Breakthroughs: How did you get into food innovation?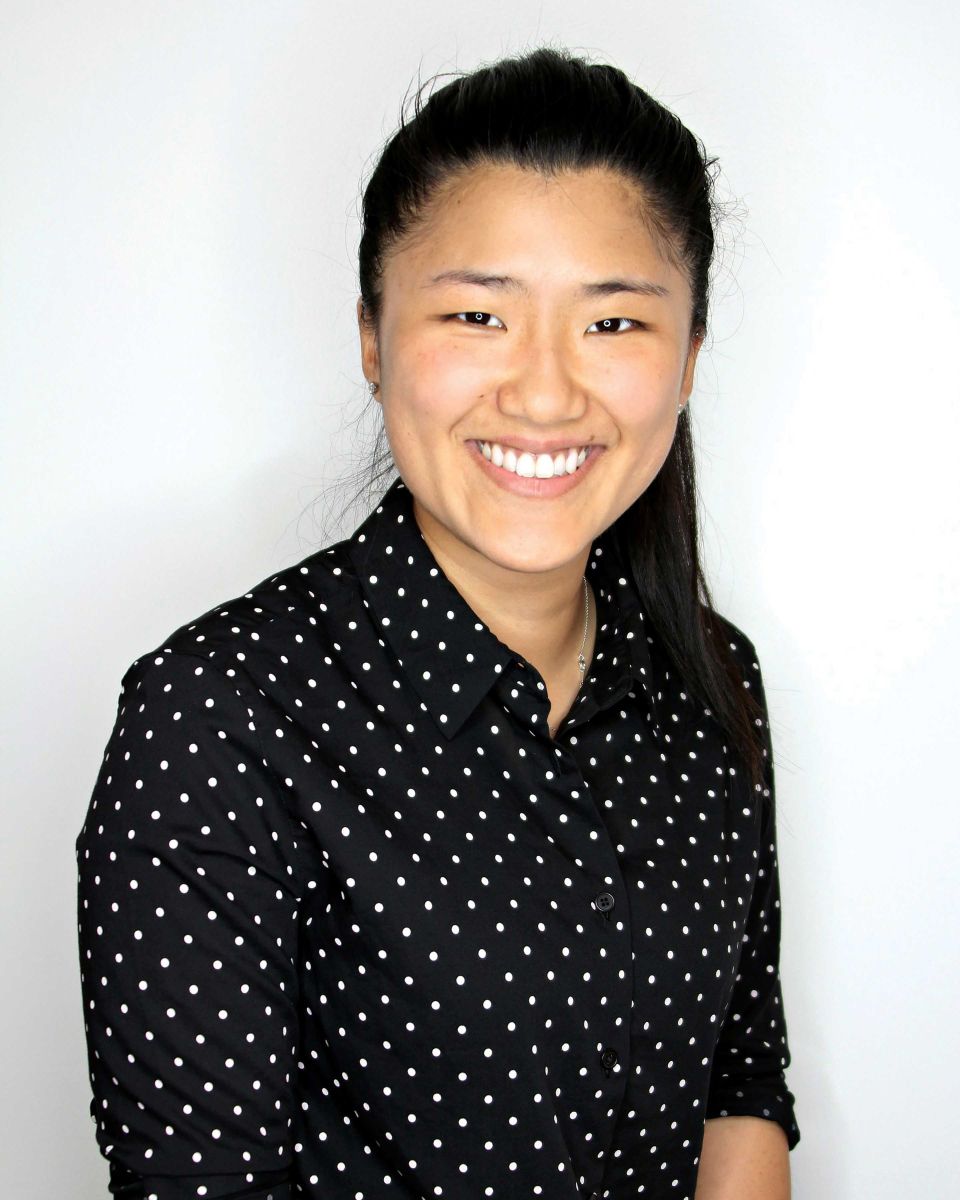 Michelle Huang. Photo by Nicole Quihuis.
Huang: I'm originally from Taiwan, where there is a rich food-centric culture, so I grew up with food at the forefront of everyday life. At Berkeley, I studied dietetics because I wanted to understand the relationship between humans and food on a deeper level—from health to economics and environmental sustainability. Many courses sparked my interest in food systems and innovation—in particular, a science of cooking course in the Department of Nutritional Sciences and Toxicology (NST) with Kristen Rasmussen, where we developed recipes and experimented with cooking methods, a course with Michael Pollan, and another involving field trips to small-scale, aquaponic farms.
After college, I worked as a clinical study coordinator at the UCSF Children's Hospital, where NST adjunct professor Ron Krauss led research into the connections between cardiovascular disease and diet. Later, I discovered Impossible Foods. I tried the earliest iterations of the Impossible Burger in 2016 and saw a huge opportunity in the company's mission.
Can you describe your role?
My team works across company departments to build relationships with external partners that will help scale our operations. By working with mission-aligned organizations, Impossible can further develop our technology, source better ingredients, and promote sustainable practices across the industry. I get excited about finding partners who are committed to our mission and establishing mutually beneficial relationships. 
What's your primary motivation in this work?
I really do believe in the company mission of transforming our global food system. The current animal-based system can't scale to meet growing global demand for nutritious meat. At the same time, we can't rely on consumers to voluntarily choose to eat less meat in the form of beans or tofu. Most people won't compromise on their favorite foods and flavors; we need to find a sustainable way to offer them the meat they love and crave. 
Photo courtesy of Impossible Foods.
Most people won't compromise on their favorite foods and flavors; we need to find a sustainable way to offer them the meat they love and crave.
This is why Impossible Foods' plant-based meat is a powerful tool. We can mitigate climate change impacts and biodiversity loss by offering consumers a plant-based product as delicious, nutritious, affordable, and craveable as conventional animal meat.
Most exciting thing about working in this industry?
Seeing the direct impact of my work reflected in the scale-up and pace of growth at Impossible Foods. In 2017, our products were sold in a handful of restaurants across the U.S., and now they are in tens of thousands of stores across multiple international markets. Impossible products went from a somewhat niche offering in coastal cities to a mainstream, affordable menu item at chains like Starbucks and Burger King. Also, consumer surveys indicate that many of our sales are at the direct expense of meat from animals—that's a measurable impact on environmental resources.
Biggest industry challenges?
One huge opportunity for growth is in raising consumer awareness about how food production and consumption impacts the environment. Currently, only about 30 percent of American consumers know how strongly their diet choices affect their individual environmental footprint. Building education around this connection is essential to achieving our mission. 
It's also important to scale our operations so that we have more products available in more parts of the world, and at an accessible price point—and eventually, even more affordable than meat made from animals. 
What advances do you anticipate for alternative meats?
We expect to see huge growth in consumer adoption driven by a number of advancements in plant-based meat, including broader product portfolios as companies offer a wider variety of products at a wider variety of outlets; continuous improvements on taste and nutrition; and lower prices driven by increased demand and associated manufacturing efficiencies
---
Kimberlie Le
Co-Founder and CEO of Prime Roots
Since its founding in 2017, Prime Roots has developed numerous plant-based meatless products including bacon, seafood, and ready-to-eat meals like lobster ravioli and sausage paella. Their vegan comfort foods use koji, a Japanese "super-protein" fungi that mimics the flavor and texture of meat.
Kimberlie Le. Photo courtesy of Prime Roots.
Breakthroughs: How did you get into food innovation?
Le: I've always been fascinated by the taste and preparation of food. My mom is a professional chef, so I learned at home about supply chains and how food comes to tables. My interest in alternative meat specifically began at the UC Berkeley Alt: Meat Lab and classes on agriculture and the environment. As I learned how much soy and corn goes into raising animals, the entire system struck me as incredibly inefficient, so I started trying meat alternatives and began to think about making them better.
At the Alt: Meat Lab, I really plugged into entrepreneurship across campus and began formulating our start-up. We had important support and a network from both professors and industry, and, later, we were accepted for an incubator and accelerator program.
Can you describe your role?
We are a small but growing team, so everyone wears many hats. I spend a lot of time meeting with various teams and attending investor meetings. Recently, I have been meeting with tastemakers and chefs to perfect our products. When we started, I did more product development and food science, but my role shifts as the business grows.
What's your primary motivation in this work?
Food is inherently cross-functional. It touches everything from human relationships and cultural norms to social issues. Getting people to understand food's origins can help improve the wellness of both people and the planet.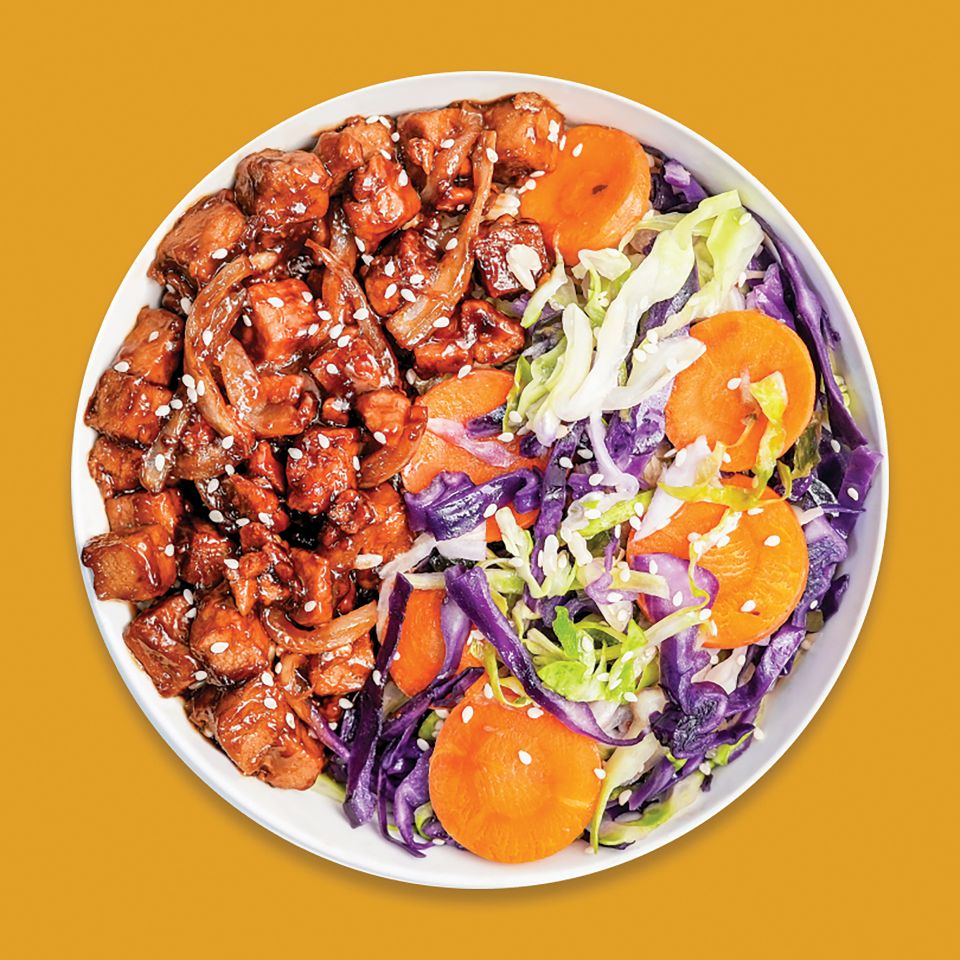 Photo courtesy of Prime Roots.
Both my co-founder Josh and I are meat eaters. Our goal is not to eliminate meat entirely. For the large percentage of the population that eats meat, we want to make it easier to swap one meal per day or week—or even a single component of one meal—to plant-based. Even slight reductions in demand make the entire system more efficient
Most exciting thing about working in this industry?
It can be hard to change minds, hearts, and stomachs, but we hope people can embrace becoming flexitarian to reduce conventional meat consumption. I think business and entrepreneurship can be an effective path for enacting societal change, if the people in the industry have the right intent.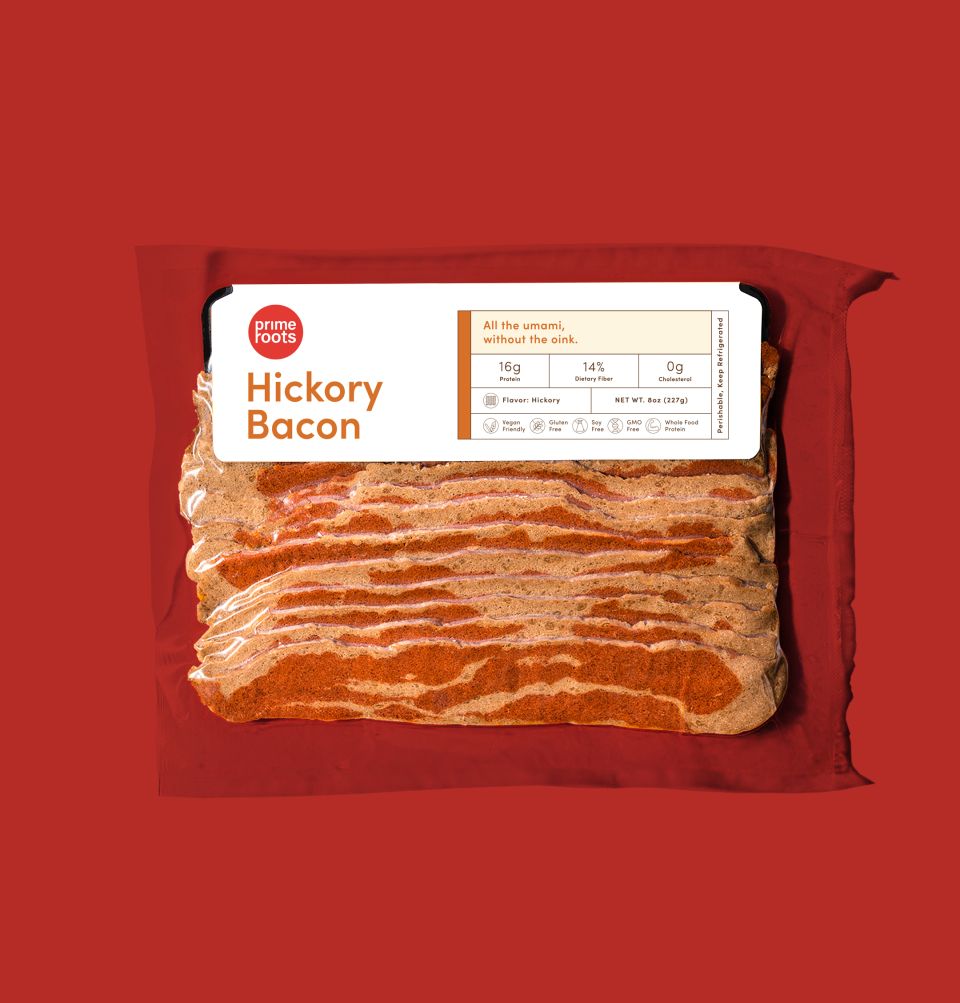 With koji, we are able to replicate virtually any type of meat, even seafood. We currently don't see many good seafood alternatives and hope to emerge as a leader in this area!
Biggest industry challenges?
In the U.S., the conventional meat industry has lobbyists and big money. As the little guy, our company going against the grain comes at a monetary cost. Plant-based meat doesn't have government subsidies, and the factory farming industry has an artificially low price
What advances do you anticipate for alternative meats?
Today, people call animal meat conventional meat, and plant-based is the alternative. I envision a future where plant-based is conventional. Our company is thinking about how to reduce meat consumption globally, not simply how to make a better burger. I believe it will happen eventually, but not without us making strides now.
Many of our alumni go on to join cutting-edge alternative food companies. Here's a short selection of current and former students reinventing how we eat: