True Generosity
Harry Tsujimoto and Grace Kase establish lasting legacies through endowment gifts.
Greatly admired by his colleagues, Harry Tsujimoto was known for his gentlemanly demeanor and keen mind.
Over three decades as the lab manager in former professor Daniel Arnon's lab, Tsujimoto trained countless researchers who went on to esteemed scientific careers. As Arnon's right hand, he advanced groundbreaking research in plant mineral nutrition and photosynthesis.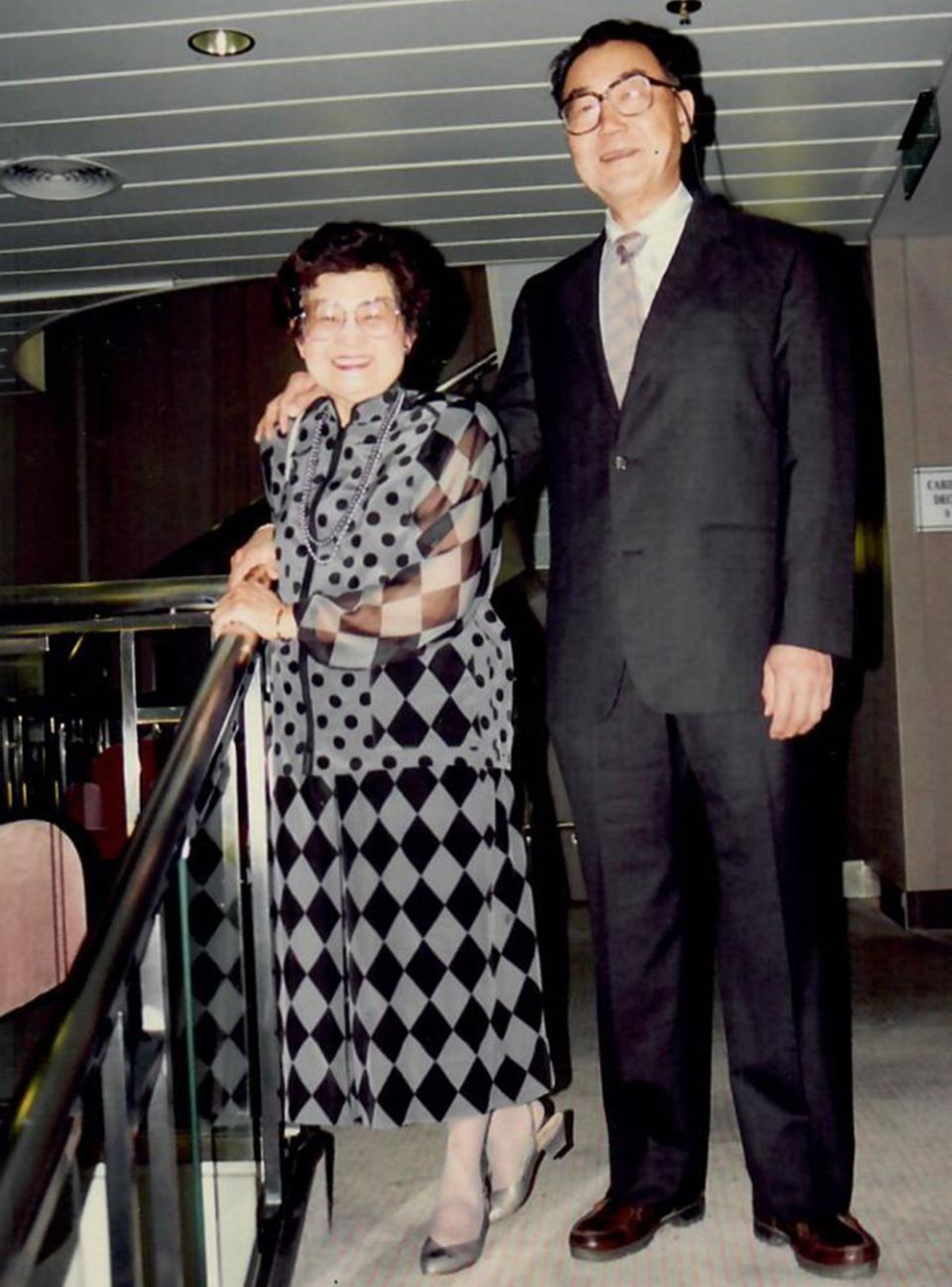 Grace Kase and Harry Tsujimoto in 1993. Courtesy of Mark Tsujimoto.
 
In their philanthropy, Tsujimoto and his wife Grace Kase have given generously to Rausser College of Natural Resources. Through their lifetime and through their estate, the couple has donated nearly $8 million since 2011 to fund core programs in the department of Plant and Microbial Biology (PMB), establishing a faculty Chancellor's STEM chair, a graduate fellowship, and two lectureship funds. These programs are administered by Tsujimoto's former colleagues in PMB, Professor Tasios Melis and Professor Emeritus Bob Buchanan.
The couple exemplified the self-made American success story. Tsujimoto was born to Japanese immigrant farmers in Southern California, the youngest of three sons. His family farmed dairy and then vegetables before they were interned for two-and-a-half years during World War II. After they were released, his eldest brother Joshua resettled the family in New York, where both Joshua and Harry obtained bachelor's degrees at Cornell University. Afterwards, Harry came to UC Berkeley for his MS in plant nutrition in the Arnon lab.
Tsujimoto met Kase at a YMCA dance in San Francisco. An ambitious entrepreneur, Kase earned her real estate license at a time when few women—let alone Asian American women—were accepted in the industry. They married and lived frugally, building their business from scratch by buying and renovating apartments. After long days in the lab, Tsujimoto would come home and help Kase with remodeling projects, teaching himself proficiency in carpentry, wiring, plumbing, and tiling.
Over the years, Tsujimoto and Kase created a thriving business, allowing them to generously support Berkeley, Cornell, and other institutions. The couple was deeply dedicated to the value of public education and the importance of supporting science. Like numerous staff and faculty who give back to Rausser College, Tsujimoto felt a strong connection to the community and pride in its intellectual achievements.
After Tsujimoto retired, he remained active in planning the two endowed lecture series, which he would often attend, preferring to remain unannounced. Tsujimoto and Kase also gave to Japanese American organizations and veterans groups, and Tsujimoto spent thousands of hours volunteering at a veterans hospital in San Francisco. As animal lovers, they supported service dog organizations and shelters in the Bay Area. Tsujimoto and Kase passed away in 2012 and 2019, respectively.
"Grace and Harry's story exemplifies achieving the American dream in one generation," says their nephew, Mark Tsujimoto. "They understood that making the most of the opportunities in this country requires hard work and the support of others, and they believed that true success is measured in the good one can accomplish for others."
By creating endowed funds, the couple's legacy upholds a critical need for flexible, long-term support of the College. Their latest gift created The Grace Kase and Harry Tsujimoto Chancellor's STEM Chair, currently held by Professor Melis. This extraordinary gift also triggered both campus and donor matching funds that enabled Berkeley to create a new faculty position in plant synthetic biology. Patrick Shih, PhD '13 Plant Biology, filled the position as an incoming assistant professor in PMB in June.
"It seemed to me that Harry wanted to give back something to the institution that provided him with education and a career," said Melis. "He never wanted to aggrandize himself or be the center of attention—it was true generosity."