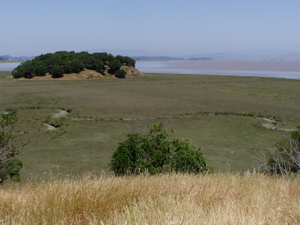 The Berkeley Chapter of the Society for Conservation Biology is proud to welcome back the Bay Area Conservation Biology Symposium to our campus for the 9th annual installment.
This year's conference will be held on February 10th, 2007 at Berkeley's International House – a beautiful facility perched in the hills overlooking campus and the Bay.
News
Register the day of the symposium!
While registration via the website has been closed, registration tables will be open at the symposium. If you missed your chance to sign up, stop by the symposium. Prices for registration the day of the conference will be $32 for students and $52 for all others. See you there!
Registration closed
Advance registration for the symposium has been closed. This is not to say, however, that you will be unable to attend! If you missed advance registration, please stop by the International House to register the day of the symposium (details).
Schedule update
The final schedule has been posted along with the detailed outline of talks and posters (PDF). Of note is the panel discussion on ecosystem services and persuasive reasons for conservation taking place after lunch.
Panel members:
Holly Doremus (Professor of Law, UC Davis)
Rebecca Goldman (Ph.D. candidate, Stanford)
Adina Merenlander (Adjunct Associate Professor, UC Berkeley)
Douglas McCaulley (Ph.D. candidate, Stanford)
Richard Norgaard (Professor, UC Berkeley)
Truman Young (Professor, UC Davis)
Panel Moderator: Michael Soulé (Professor Emeritus, UC Santa Cruz)
Plenary and keynote speakers
We are pleased to announce this year's keynote and plenary speakers. Dr. Michael Soulé, Professor Emeritus at UC Santa Cruz and co-founder of the Society for Conservation Biology, will be our keynote speaker, and Dr. Maggi Kelly, Associate Professor at UC Berkeley and Director of the Geospatial Imaging and Informatics Facility (GIIF), will be our plenary speaker. We are honored to have them both.
About the Symposium
For nine years, this student-organized symposium has brought together students, faculty and members of the conservation community to increase communication and interchange of ideas, and to provide feedback on ongoing student research. The symposium serves as a forum for Bay Area students and faculty to share and discuss recent scientific findings and policy issues related to the field of conservation biology. It also encourages collaboration among scientists, practitioners, and policy makers – and presents an important opportunity for students to become engaged and develop contacts in these important areas. The ultimate goal is to foster and encourage partnerships among Bay Area biologists working on conservation issues and to inspire further research in this increasingly important discipline.
Past Bay Area Conservation Biology Symposia have been attended by approximately 250 students, faculty, government and private sector employees each year. Participants have been affiliated with many universities, including San Francisco State University, Sonoma State University, Stanford University, and University of California: Berkeley, Davis, and Santa Cruz.
For more information, take a look at our flyer (PDF) or contact the Berkeley Chapter directly.