Roxy Cruz
Graduate Student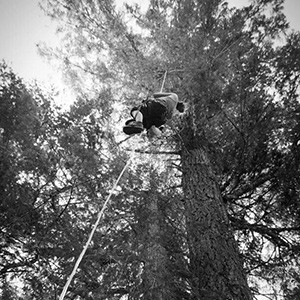 Roxanne Marie Cruz-de Hoyos
4007 Valley Life Sciences Building
University of California
Berkeley, CA 94720-3140
rcruz@berkeley.edu
Education        
Ph.D. Plant Ecophysiology, 2014-Present, University of California, Berkeley
B.A. Environmental Science, Environmental Political Studies, 2009, Pitzer College, Claremont CA; with Honors
Honors and Awards
2015                National Science Foundation Graduate Research Fellow
2014                UC Berkeley Chancellor's Fellow
2009                U.S. Fulbright Student Research Scholar to Nepal
2009                Thomas J. Watson Fellow Nominee
2009                Sigma Xi Honor Society
2008                Schiff Scholar
2007                Fabian Núñez Scholar
2005                Community Trustee Scholar, Pitzer College
Research Experience
2013. Research Assistant. Michigan State University, MI and El Verde Field Station, El Yunque National Forest, Puerto Rico.
2009-2010. U.S. Fulbright Research Scholar. USEF Nepal/Fulbright Commission & Center for Nepal and Asian Studies, Tribhuvan University, Nepal. 2009-2010.
2005-2009. Undergraduate Student Researcher. Joint Science Department of the Claremont Colleges, Claremont, CA. 2005-2009.
Publications
Morhardt, J.E (Editor). Cruz-de Hoyos, R.M. 2007. "Biodiversity Effects on Ecosystem Services." Global Climate Change: Summaries of the 2006-2007 Scientific Literature. Roberts Environmental Center Press, California.
Conference Presentations
Cruz-de Hoyos, R.M. March 2010. The Village Left Behind: Rural to Urban Migration Effects on Traditional Agricultural Practices, Agrobiodiversity and Food Security in Middle Hill Villages in Nepal. Presentation at the South and Central Asia Fulbright Conference, Udaipur, India.