Written by Charlie James
Spring 2016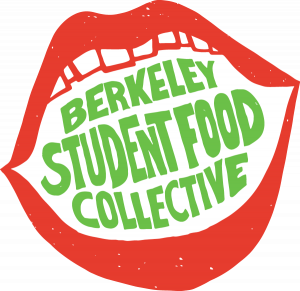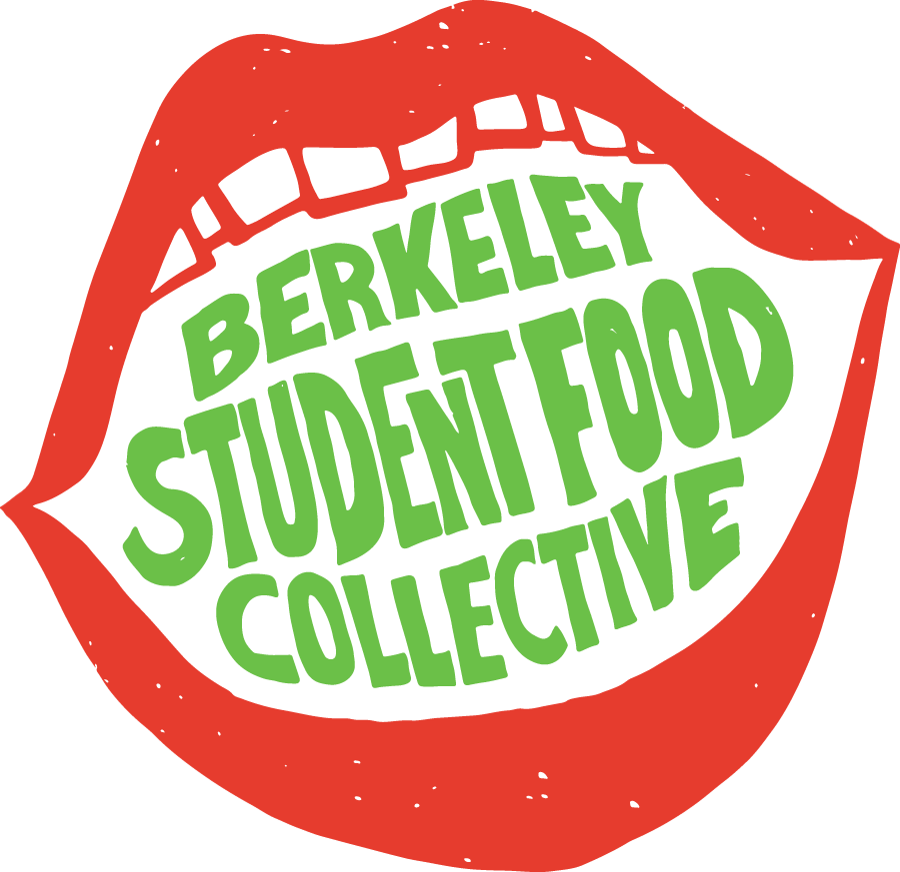 The Berkeley Student Food Collective (BSFC) is a student- and  volunteer-run grocery store on Bancroft, across the street from Eshleman Hall. It's been criticized for being so white that it excludes people of color. Since its mission claims it's equitable and since it's incorporated as an educational non-profit, by not providing education about its role in exclusion, it is failing its mission and perpetuating inequities. Grace Lihn, a UC Berkeley undergarduate, puts it best in her SERC blog post, An Open Letter to the Food Collective, "…[the BSFC's] complacency and inaction reinforce existing privilege and oppression." As a participant in the Food Systems minor and the corresponding community engagement class, my project was to use my privilege as the Anti-Oppression committee (AOcomm) coordinator for the BSFC to make the space inclusive; however, I've only begun to understand how.
Lowering product prices, reaching out to communities of color, and initiating equity projects from the inside haven't worked. AOcomm has created a Dollar Menu (spearheaded by Kyle Ching, the next AOcomm coordinator) to appeal to low-income customers, integrated a pay-as-you-can program so that every food prep item (ready-cooked meal) can be bought on a sliding scale, and has even held focus groups of color to hear why students underrepresented in the store don't come. Only about three people came to the first focus group and less in subsequent ones.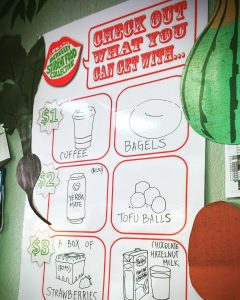 While there could be many reasons for the minimal impact of these initiatives, they are ultimately just another attempt to increase a white space's image through diversity. These projects won't create an environment that will include customers who've been systematically removed from white grocery stores like the BSFC, especially since these spaces perpetuate the practice of concentrating white privilege. Regardless of its intent, through its strong and stable, color-bleaching white culture, the BSFC is building barriers to diversity. Even the few people of color who do volunteer and shop there are socialized (color bleached) into the white culture; it's inescapable. Everything the space stands for is predominantly controlled by white people. The food movement, the environmental movement, local, organic, gluten-free, and ecologically sound and humane food production are all white staples in the U.S., most of which were co-opted from other cultures and historical practices.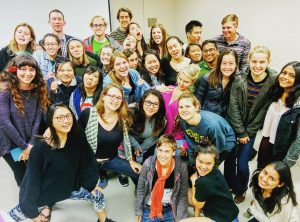 The greatest irony is that middle to upper class white people are the BSFC's target market, but there is still an Anti-Oppression committee. For my position to make sense, the white culture of the BSFC must change. The conversations, the topics discussed, the behaviors, the store layout, the product selection, and – most importantly – the education provided must address privilege, culture, and race. Volunteers need to consistently check their privilege, and be sensitive to how their situation biases their output.
It's only through building this collective consciousness that the BSFC can begin to combat oppression. If I'm wrong, I would love to hear your ideas since the last time I checked, no white grocery store has become colored. To change the culture, the volunteers must put a collective consciousness sensitive to white bias into action. The store needs an overhaul; it's time to radicalize with the same spirit the BSFC was founded upon, except with a focus, instead of on food, on people.