The Learning Hub Network was established to meet farmer demand for urban and peri-urban farming opportunities and technical assistance in the San Francisco Bay Area. This project builds on collaborative relationships among agricultural organizations and farmers and ranchers who may be immigrant, socially disadvantaged, urban, urban-fringe or rural.
Our overarching goal was to create to a robust agricultural learning hub network that will enhance capacity and sustainability of aspiring beginning farmers.
Leveraging the successes of existing agricultural "learning hubs" in California (such as at ALBA, Sunol AgPark, Soil Born and Puentes), where beginning farmers are provided in-depth training, farmer-to-farmer networks are built, and sustainable practices are demonstrated, our goal was to:
Deepen our support of these four existing hubs by providing in-depth training to their farmers in topics requested.
Establish four new "agricultural learning hubs" in three East Bay Area Counties (Contra Costa, Alameda and Santa Clara).
Launch a subset group of learning hubs, the Network of East and South Bay Agricultural Learning Hubs (NESBALH), for aspiring urban and peri-urban farmers in three East Bay Area Counties, which will promote sustainable management practices related to sustainable urban and urban-fringe agricultural production, marketing and business planning, and food safety.
Training the next generation of regional farmers and ranchers through our Learning Hub Network is helping improve farms' economic and environmental sustainability, strengthen urban-rural linkages, keep farmland in production, and improve the region's food system as a whole.
Learning Hub Network Partner Sites
Core Partners
The Alameda County Resource Conservation District (ACRCD) works in support of beginning farmers and ranchers through ongoing provision of conservation programs and our close working relationship with the NRCS.
The ACRCD is also pursuing funding to enable the deepening of our services in urban Alameda County where many beginning farmers are getting started with small-scale intensive production. Additionally, the ACRCD plays a supporting role at the Sunol AgPark, one of the training hub sites, where numerous conservation practices have been implemented with support from on-site beginning farmers as well as school groups and volunteers.
The National Center for Appropriate Technology (NCAT) has a long and successful history of working with immigrant and minority farmers. NCAT has held over 60 workshops in California reaching over 1,200 Latino, Hmong, Mien, Lao, Native American, and African immigrant farmers since opening a CA office in 2001. NCAT agricultural specialists, with bilingual capacity in both Spanish and Thai/Lao, have developed innovative, graphic-heavy information pieces for these audiences, which provide accessible information to populations of beginning immigrant and minority farmers around the country.
Some that would be particularly relevant to this proposed project include, for example, Start a Farm in the City, Finding Land to Farm, New Markets for Your Crops, Illustrated Guide to Growing Safe Produce on Your Farm, Organic IPM Field Guide, and The Organic Chronicles. In addition, NCAT has developed a set of Spanish language narrated powerpoints. The ATTRA website has information in English, Spanish and Hmong with hundreds of thousands of unique visitors in 2013. NCAT's Spanish language ATTRA website had over 350,000 unique visitors last year, and is considered one of the premier sources of sustainable agriculture information in Spanish in the world.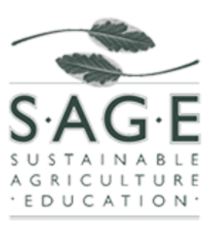 SAGE currently provides capitalized land access and trainings at the Sunol AgPark, including business planning, ecological production methods, and marketing, through workshops and one-on-one technical assistance, to twelve beginning farmers, operating eight different enterprises. In addition, SAGE through a current BFRDP grant, in collaboration with the ACRCD has served over 65 beginning farmers and ranchers in the past three years in Alameda, Contra Costa and Santa Clara counties, by providing trainings and technical assistance. Through funding from the CA Coastal Conservancy and CDFA, SAGE is also in the process of developing a permanent agricultural resource area within the 7,400-acre Coyote Valley, located adjacent to San Jose, the Bay Area's largest city. A main goal of this project is to provide land access for beginning farmers and ranchers.

Since 2007, UC Berkeley has partnered with numerous Cooperative Extension and non-profit partners in 10 California counties to develop culturally relevant training for beginning Southeast Asian and Latino farmers in the Central Valley, and aspiring urban farmers in the East Bay Area. In collaboration with UCCE Sacramento-Chuck Ingles and a Mien videographer, they developed a series of youtube videos, "New Strategies for Farming in America," being dubbed in Hmong and Mien languages, which offer Southeast Asian immigrants accessible information about land access, soil and fertility, weed, disease and pest identification and management, laws and regulations, among other topics. In collaboration with UC Davis Food Safety Expert, Trevor Suslow, they created a concise, comprehensive food safety training program, and have trained over 300 farmers on how to implement an on-farm food safety program. Through a marketing program, they have helped 12 Southeast Asian farmers increase sales by over $100,000 over two years. They have also enhanced visibility of farmers and their products through press events, brokering contacts, and creation of interactive online farmstand maps. Most recently, UC Berkeley helped develop an Urban Agricultural Learning Hub on 1.5 acres at the UC Gill Tract Community Farm. Over 250 urban farmers have engaged in preliminary farming activities.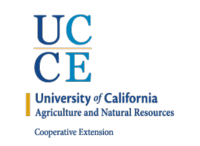 UC Cooperative Extension offers educational programs throughout California in the areas of farm management, 4-H, nutrition, and family and consumer sciences. The Division of Agriculture and Natural Resources (ANR) is a statewide network of University of California researchers and educators dedicated to the creation, development and application of knowledge in agricultural, natural and human resources.
Project Team
Below is the primary team, representing the five core partner organizations: UC Berkeley, National Center for Appropriate Technology (NCAT), Sustainable Agriculture Education (SAGE) and the Alameda County Resource Conservation District (ACRCD).
Jennifer Sowerwine (Principal Investigator), Assistant Cooperative Extension Specialist, UC Berkeley's College of Natural Resources, has over 18 years of experience working with Hmong and Mien farmers in California and Vietnam. Sowerwine is responsible for overall project management, evaluation, and outcomes based reporting on several grants. She provides outreach, training and capacity building to diverse farmers and communities in on-farm food safety, farm to school, food security, and strategic marketing. She also speaks Vietnamese and Spanish.
Melanie Cheng (Project Coordinator), founder of FarmsReach and consultant to UC Berkeley, has almost 15 years' experience developing and leading multi-stakeholder initiatives to improve the food and farming industry, including learning toolkits, online platforms, supply chain solutions, capacity-building programs, and collective impact strategies.
Christy Getz (Co-Project Director), Associate Cooperative Extension Specialist, UC Berkeley's College of Natural Resources. Getz's research and outreach related to social certification, farm-worker health and well being, farm to school programs, and labor in California's immigrant farming population provides critical insight into our collaborative efforts.
Rex Dufour (Co-Project Director), CA Office Director, National Center for Appropriate Technology, has 12 years experience working in Thailand and Laos in agriculture and community development, is fluent in those languages, and has an intimate understanding of their cultures. He directs NCAT's California office and, using pictures, audio and video, creates information (available through the ATTRA project) that is accessible to beginning and underserved farmers.
Sibella Kraus (Co-Project Director), president of Sustainable Agriculture Education (SAGE), has overseen the development of the AgPark model – focused on serving beginning farmers – in the Bay Area region for over a decade. Through SAGE, she founded the Sunol AgPark in 2006 and has overseen its operation since that time. She has also developed concept plans and advised master plans for other AgParks and agricultural resource areas in the region. One of these, the 290-acre Martial Cottle Park is now being implemented.
Susan Ellsworth (Co-Project Director), Food System Specialist with the Alameda County Resource Conservation District (ACRCD), is a beginning farmer as well as program administrator of a BFRDP Standard Grant now in its final year (2015). She conducted a needs assessment to establish a comprehensive beginning farmer training program in the Sacramento Valley and serves as a steering committee member. Susan also acted as the founder and Co-Director of Common Good City Farm in Washington DC, which provides training to aspiring urban farmers and gardeners.