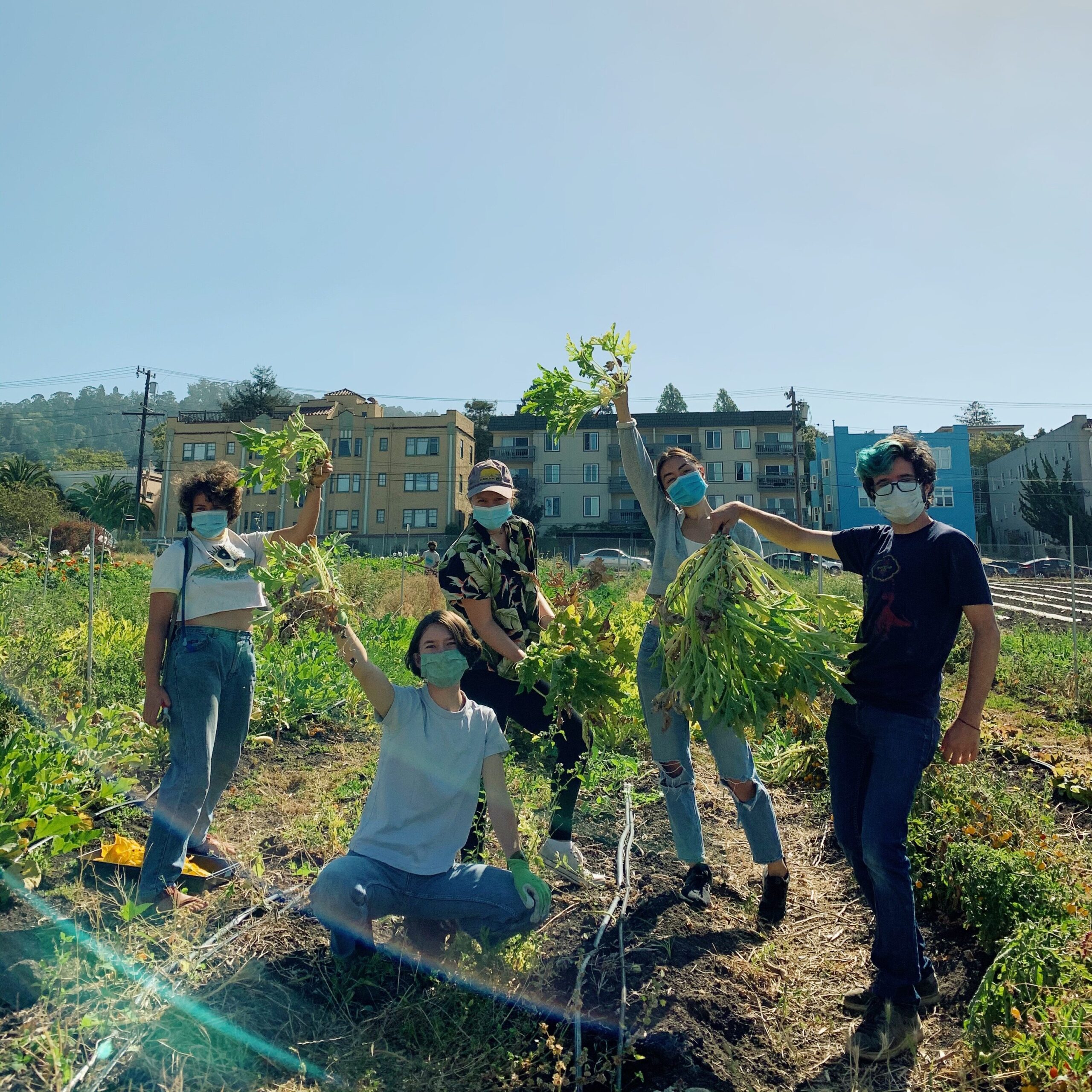 Food Systems Courses
Berkeley's Food Institute keeps an updated list of food systems courses available at UC Berkeley. Click here to access the Food Systems course list.
Food Systems Minor
The Food Systems minor, hosted by the Department of Environmental Science, Policy & Management (ESPM) at the Rausser College of Natural Resources, is an interdisciplinary program of study that explores the role of food within the environment and society.  Drawing from diverse fields as far ranging as ecology, sociology, the humanities, nutrition, history, and economics, the food systems minor critically examines issues of contemporary food and agriculture from a whole-systems perspective. Students are required to take 5 courses to complete the minor, one of which is the required community engagement course, "Experiential Learning Through Engagement in Food Systems" (ESPM 197). Click here to learn more.
Graduate Certificate in Food Systems
The Graduate Certificate in Food Systems (GCFS) responds to an escalating need to empower new leaders with the capacity to create innovative solutions to pressing food and agriculture challenges. Building on UC Berkeley's strength as a multi-disciplinary pioneer in food systems studies, the Certificate in Food Systems prepares master's and doctoral students to think critically about the multi-level, multi-system factors that affect food production, distribution, and consumption locally, nationally, and globally. This interdisciplinary program complements students' primary fields of study by addressing the ecological, social, health, political, policy, legal, and economic dimensions of food and agriculture and providing graduates with the necessary theoretical framework and practical skills that can be applied across diverse and emerging food-systems challenges.
The GCFS is hosted by the School of Public Health, Rausser College of Natural Resources, and Goldman School of Public Policy, and administered by the Berkeley Food Institute. Students from any graduate program at UC Berkeley are eligible to undergo the certificate. Find out more about the program by clicking here.
URAP
The Undergraduate Research Apprentice Program (URAP) provides Berkeley students with opportunities to work with faculty and staff researchers on the cutting edge research projects for which Berkeley is world-renowned. Many projects involving agricultural and social sciences are available for undergraduates to participate in. New research opportunities are open at the start of each semester. For more information, including current project descriptions, visit the URAP website by clicking here.
SPUR
The Sponsored Projects for Undergraduate Research (SPUR) program encourages faculty and undergraduate students in the Rausser College of Natural Resources to collaborate on research projects by providing a grant to support their joint project. Students may participate in the SPUR program by applying to a faculty-initiated project or by creating a student-initiated project. Click here to learn more.
Berkeley Food Pantry
The Berkeley Food Pantry is a non-profit organization providing monthly bags of nutritious and delicious emergency groceries to Berkeley and Albany residents in need. They provide enough emergency groceries for 3 days or 9 meals, to over 2,000 Berkeley and Albany residents monthly. The Berkeley Food Pantry operates under the fiscal sponsorship of the Berkeley Friends Church, a 501(c)(3) charitable organization and is governed by the church's Food Pantry Oversight Committee. To find out more information about The Berkeley Food Pantry, as well as volunteer opportunities click here.
Berkeley Student Farms
The Berkeley Student Farms coalition is a transparent and democratic student-led and community-based organization that prioritizes movement building, meaningful inclusion, and equitable distribution of food, land, and knowledge through collective action and resistance. The coalition utilizes ecological land management to create a network of sites dedicated to anti-oppression and student basic needs, in order to produce thriving safe spaces for experiential education and food justice in the Bay Area. To find out more click here.