Photojournalist & visiting scholar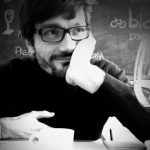 Alfredo's images have been published in globally recognized publications, often used as debating material in conferences, television programs and festivals. His work has also been published in academic publications, including those of Harvard University and DePaul University. He has been a contributor and consultant for Sundance-awarded and Academy-Award nominated motion pictures. He guest lectures worldwide in different workshops focusing on photography and communication.
He is a visiting scholar in the Department of Environmental Science Policy and Management at U.C. Berkeley. He investigates how the financial world is increasingly interested in investment opportunities related to water. He is developing a framework for the valuation of water (and virtual water) and studying financial products for investment and risk protection.