The department of Agricultural & Resource Economics focuses on applied economic and policy questions in agriculture, biotechnology, environment, natural resources, international development and trade.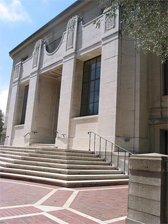 General Inquiries
(510) 642-3345
207 Giannini Hall # 3310
University of California
Berkeley, CA 94720-3310
Key Contacts
David Sunding
Dept. Chair

Student Advisor
Facts about ARE
35 American Agricultural Economics Association Awards
31 UC Berkeley Awards
2 American Academy of Arts and Sciences fellows
2 American Association for the Advancement of Science fellows
Graduates pursue careers in government, law, business, international development, and applied economic research.
Undergraduate Major
Graduate Program