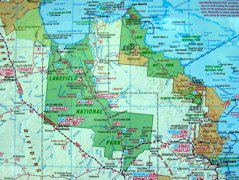 Cooktown to Musgrave
The route traverses a lowland basin through which a skein of rivers carry runoff from the Great Dividing Range northward to the sea.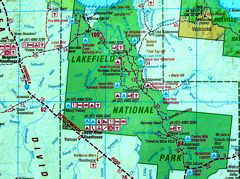 Lakefield National Park
Lakefield is notable for water birds attracted by its numerous rivers, lagoons, and waterholes.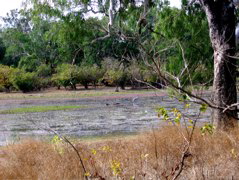 Horseshoe Lagoon
The ease of observing so many birds made our two-and-a-half days here a highpoint of the whole trip.