People in the Elias Lab
Principal Investigator
Position: Assistant Professor
Elias received his B.Sc. in Ecology and Evolutionary Biology from the University of Arizona followed by a Ph.D. in Neurobiology and Behavior from Cornell University. Through his career, his research has been funded by the Howard Hughes Medical Institute, National Institute of Health, and the National Science Foundation
Graduate Students
Christine Rivera
Position: Graduate Student
Rivera is broadly interested in behavioral ecology, sexual selection, and mating behavior. Her primary research focuses on acoustic, visual, and multi-modal communication. She received her B.A. from Hampshire College, where she studied animal behavior, with a focus on bioacoustics and physiology.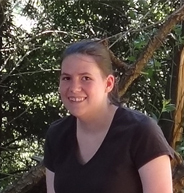 Erin Brandt
Position: Graduate Student
Brandt is interested in invertebrate ecology and evolution, specifically in spiders. She has a BS from Michigan Technological University and an MS from Portland State University, with a thesis project on fluorescence in spiders. She plans to study the interplay of natural and sexual selection in jumping spiders with an emphasis on visual ecology. 
Undergraduates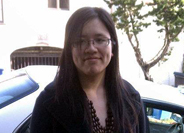 Karena Tang
Position: Undergraduate Research Assistant
Karena Tang is currently assisting with animal care and managing a long-term developmental data set in the Elias Lab. She is interested in animal behavior and in particular, how different types of animals learn and reproduce in the wild.
NEWS: Second Annual "Poot-off" Results!!!!