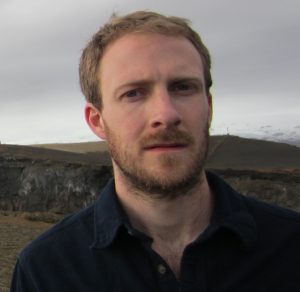 Contact
Email: amcinturff@berkeley.edu
Office: 210 Wellman
Education
B.A. Stanford University, 2008
M.A. Stanford University, 2010
Research Interests
I am interested in connections between wildlife ecology and conservation at multiple spatial scales. At Berkeley, I intend to combine spatial tools and fieldwork to answer questions about how wildlife create ecosystem patterns and how community diversity is maintained or eroded. When considered in light of advancing anthropogenic changes to ecosystems, these questions can be used confront and reshape the values that define conservation practices. To this end, I am also interested in how the sciences and humanities can coexist and communicate to help answer these questions.
Prior to joining the Brashares lab, I used fieldwork and isotopic analysis to study the effects of invasive species on ecosystem functioning, species diversity, and spatial resource partitioning on Palmyra Atoll, an uninhabited island in the Pacific Ocean. Using GIS data, I have been a part of two projects considering the merits of conservation work in remote areas and identifying potential global and regional conservation targets. As a master's student, I studied temporal and spatial changes in protected lands in California on a walk from San Francisco to Yosemite.
Publications
McCauley, Douglas J., Alex McInturff, Tristan A. Nunez, Hillary S. Young, Julia Viladomat, Rahul Mazumder, Trevor Hastie, Robert B. Dunbar, Rodolfo Dirzo, Gerardo Ceballos, Eleanor A. Power, William H. Durham, Douglas W. Bird, and Fiorenza Micheli. 2013. Nature's Last Stand: Identifying the World's Most Remote and Biodiverse Ecosystems. In review.
Viladomat, J., Rahul Mazumder, Alex McInturff, Douglas J. McCauley and Trevor Hastie. 2014. Assessing the significance of global and local correlations under spatial autocorrelation: A nonparametric approach. Biometrics.
McCauley, Douglas J., Eleanor A. Power, Douglas W. Bird, Alex McInturff, Robert B. Dunbar, William H. Durham, Fiorenza Micheli, Hillary S. Young. 2013. Conservation at the Edges of the World. Biological Conservation 165: 139-145.
McInturff, A. 2009. "California Transect." muirwalk.blogspot.com.