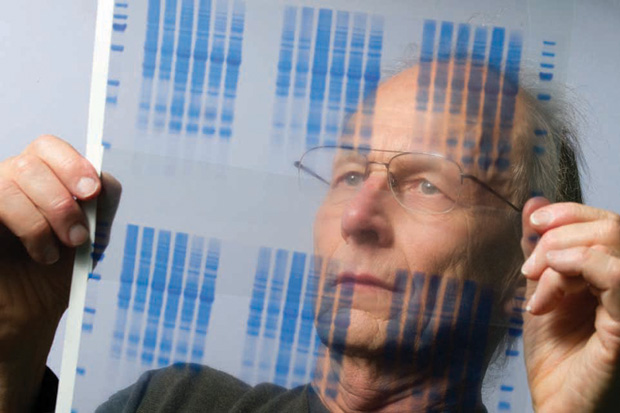 [+PHOTO]
Berkeley, My Half-Century: Bob B. Buchanan
Bob Buchanan, professor emeritus of plant biology, was born in Richmond, Virginia, into a family descended from the Native American princess Pocahontas and the Englishman John Rolfe, who settled in the Virginia Colony in 1607. Buchanan grew up on his family's ancestral farm in Southwest Virginia, working on the farm to earn money to pay for college.
Buchanan earned his Ph.D. at Duke University, and did postdoctoral work at UC Berkeley before joining the Berkeley faculty. He has taught an estimated 10,000 students, received numerous honors and awards for his contributions to the field, and co-edited The Biochemistry & Molecular Biology of Plants, the primary textbook in his field.
Breakthroughs (BT) could not let Professor Buchanan advance to the next stage of his career without asking him to reflect on his life and on his 50 years of work at Berkeley.
BT: Your family lineage to Pocahontas is fascinating. How did you trace that and how has that knowledge influenced your life?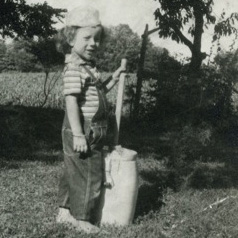 BBB: The relation came by way of my mother, who described it to me at a very young age. The kinship was confirmed by a cousin, who, as a genealogist, was quite proud to have a relative with a lineage dating to the founding of Jamestown. He did feel a bit left out, however, as he was from my father's side of the family and while sharing a connection to President Buchanan, he had no direct link to Pocahontas. My father's family emigrated to Pennsylvania from Scotland by way of Ireland in 1702—a century after my mother's, thus prompting my maternal grandmother to unfailingly refer to my father's ancestors as "immigrants."
My mother took great pride in her tie to Pocahontas, as well her connection to other early Virginia families. This kinship has had little impact on my life aside from giving me a feeling of being an integral part of our country — even prior to the arrival of the first English settlers more than 400 years ago.
BT: You've been an active alumnus at your small undergraduate college, Emory & Henry College, which was near your family farm. They honored you with their Distinguished Alumni Award in 2005. What impact did your undergraduate years have on you and on the choices that followed?
BBB: My undergraduate years were critical. I finished a rural high school and thus had to do considerable work to catch up upon entering college. Fortunately, soon after matriculating, I enrolled in a biology class with Lee T. Douglas, a professor who had a profound influence on my life. Owing to the small size of the faculty, he taught numerous courses in biology. I believe I took every one, including microbiology — a subject that I grew to love and chose for my graduate work at Duke. This field, together with plant biology, has been the focus of my research throughout my career.
Professor Douglas was also central to my decision to become a scientist. He literally brought me from the fields of Appalachia to the laboratory. I am very pleased that, recently, I have had an opportunity to honor him in a suitable manner. At my 50th class reunion held at my alma mater five years ago, I suggested that our class lead an effort to raise funds to establish a scholarship in his name. The class undertook this endeavor and this past summer we reached our financial goal and the scholarship became a reality.
I played a central role in raising funds for the scholarship and was gratified to see alumni from diverse walks of life contributing to the endowment. My professor truly deserves this recognition for his teachings and the mark he left on countless students. I was only one of many whose lives he changed during his tenure at Emory & Henry.
BT: Let's turn that question around: What's the best story a former student ever told you about your impact on his or her life, thinking, or career?
BBB: Many students and postdocs have told me that I was important in their lives and choice of a career. The student who stands out, though, is one I actually did not know well. The student did a six-month undergraduate project in our laboratory in 1980. I had actually forgotten about him until he wrote two years ago. It was the most moving letter I have received in my 50 years at Berkeley.
The student told me that he had not applied himself and consequently had a lackluster academic record. I can't recall the nature of his research project, but I must have seen his potential in view of the fact that I wrote a strong letter supporting his application to medical school. The letter was effective because, to use his words, "Miracles of miracles, I was admitted to Georgetown Medical School in 1982." He went on to say, "Who was I to pass on this miracle? I studied 18 hours a day — suddenly I was on top: highest honors, the best residencies."
He remained obsessed and could not turn his back on becoming a doctor. He went on to write 40 articles on pediatrics and pediatric diseases, book chapters and eventually even his own textbook. He described how I had been "a major thread in the tapestry of his life" and that my kindness to a "hysterical, clueless, socially inept young man" played a part "in the hundreds of children whose lives he had saved."
Then, 15 years ago, at the peak of his career, he developed multiple sclerosis that, in his words, "cut through me like nothing I could imagine." He had to leave medicine in 2006. He wrote that he thought he was dying, and explained that he would have done more, but "I just ran out of time." He closed his letter with the poignant statement that, "the slightest bit of kindness can have an effect that lasts a lifetime." I answered the letter and suggested that we keep in touch. So far, I haven't received an answer.
BT: As a young faculty member at Berkeley in the early 1960s, you worked in the laboratory of Daniel Arnon. What was a research highlight of that early part of your career?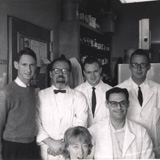 BBB: During this period, I built on my postdoctoral experience with the late Jesse Rabinowitz of the former Biochemistry Department. My collaborators and I made a discovery that laid the foundation for the remainder of my career at Berkeley. We uncovered a pathway that enables bacteria, such as those living in hydrothermal vents, to live on carbon dioxide. An extension of this research led to my principal discovery: how all plants regulate photosynthesis—the process by which sunlight, carbon dioxide, and water are converted to carbohydrate and oxygen gas.
Later studies showed that other organisms, including humans, use variants of this mechanism to control fundamental processes such as cell division and resistance to diseases. In fact, it seems that this basic mechanism is a universal feature of all types of cells. It also appears to play a role in cancer and degenerative conditions such as Parkinson's disease. This general area is the focus of active research on a spectrum of topics not only in plants and animals, but also in microorganisms.
BT: Many scientists talk about some of their major discoveries being accidents or unintended consequences from unrelated work. Can you talk about a discovery that falls into this category?
BBB: The discovery of the way plants use light to regulate photosynthesis was unintended. We were actually looking for something else and by accident identified the regulatory system in an experiment that, in hindsight, was laced with luck. When one makes a discovery of this nature, there is a feeling of excited euphoria unlike any other I have experienced. Discovery is rare, but when it happens you know it by something like a sixth sense.
Unfortunately, the exhilarated feeling is transitory. One has a different, but rewarding feeling and sense of accomplishment when a discovery begins to appear in textbooks and is broadened to include unforeseen important areas. But this does not compare to the moment of discovery itself.
BT: Over your career you've worked closely with several key collaborators. Can you talk about the value of scientific collaboration?
BBB: I believe it was Aristotle who stated, "The whole is greater than the sum of its parts." I have found this to be the case in science. Due to their complexity, the complete suite of techniques and technologies needed in today's research cannot be mastered by any single individual. My collaborations have enabled me to make use of these emerging approaches as well as the complementary innovative ideas of others. This combination has been key to my success. The collaborations have also fostered the development of lasting friendships.
BT: Your list of awards and distinction is long and diverse — from being elected a member of the National Academy of Sciences to winning CNR's Career Achievement Award. Is there an honor that holds particularly special meaning for you?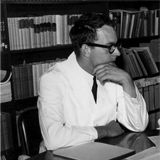 BBB: I suppose it would be the lecture that is named for me. A former associate of my late mentor, Daniel Arnon, met and frequently interacted with me during my formative years at Berkeley. Following his retirement he kept abreast of my research and other activities on the campus. He told me that he greatly appreciated what I was doing for the university and for science. Fifteen years ago he decided to contribute funds to endow an annual lecture in our department and, to my total surprise, he insisted that it be named for me. I consider the lecture a great honor — it is organized by the postdocs in our department and is attended widely by students and colleagues.
Further, according to the guidelines of the endowment, "the speaker is a well known individual, typically relatively junior, on the way to achieving eminence in plant biology." Thus, in addition to enriching biology on the campus and extending the experience of our postdocs, the lecture brings notice to the research of promising younger colleagues and helps them build their careers.
BT: You held administrative positions at the College for nearly two decades — as a division or department chair for ten years, and as Executive Associate Dean of the College for five years. What was challenging and what was rewarding about being an administrator here?
BBB: Challenges on a campus such as ours are frequent occurrences. These would include problems with the budget and the acquisition and refurbishing of laboratory space. The democratic nature of the campus in some cases complicates these challenges. However, our administrative structure enables capable administrators to work through these issues and reach a successful conclusion. In my experience, the Berkeley campus always comes through in the final analysis.
As for rewards, the appointment of new faculty and helping incumbent colleagues develop their careers stand out as rewarding experiences. These contributions constitute the bedrock of the university.
BT: What are you most excited about now, in your personal or work life?
BBB: I am looking forward to something of a new life that will enable me to spend more time with my family and my research. Over the decades my family has been extremely understanding in enabling me to pursue a career in science — long days at the laboratory and office and frequent trips to distant destinations. While gratifying, teaching large classes and doing administrative work have also taken their toll in time. Freed of campus obligations, I plan to spend more time with family members, including our four grandchildren, who are growing and developing rapidly.
The extra time will also enable me to devote time to share my experiences with a stroke support group—something I have wanted to do since recovering from the stroke I had 14 years ago.
There will also be a change in the way I do science. At my stage, I prefer to have an office but not a research laboratory. I plan to continue my research through ongoing collaborations established in Virginia, Germany, and Spain. Collectively, we are breaking new ground in research on plants as well as microorganisms. These developments will provide a focus for experiments for years to come. Thanks to my colleagues and the heritage of the campus, I have had a wonderful life at Berkeley. I look forward to continuing it.
— Interview conducted and lightly edited by Ann Brody Guy