A Letter from the Dean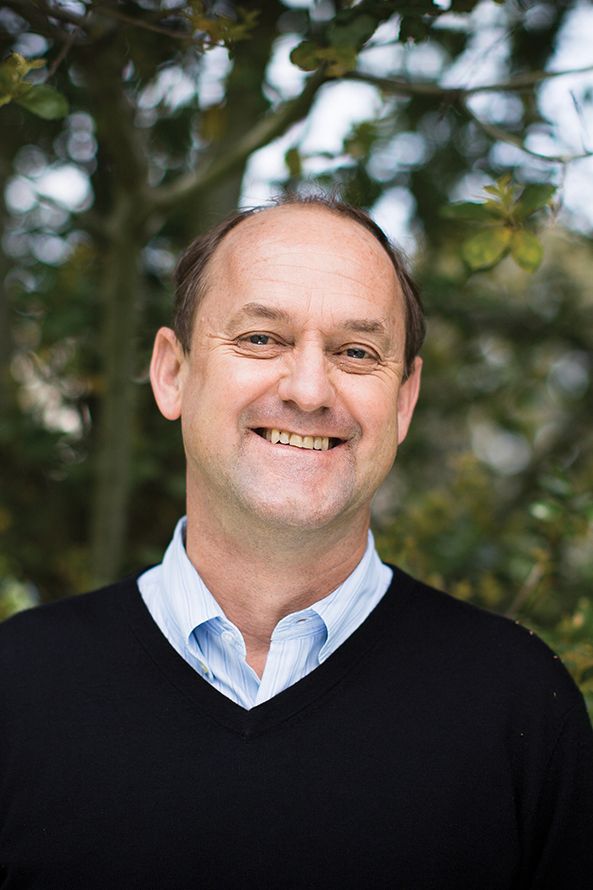 Here in the College of Natural Resources, the term health can have a lot of meanings. Depending on the class, the lab, or even the day, we might be referring to the health of a particular species, a forest, an ecosystem, the entire planet, or—of course—a person.
This issue of Breakthroughs spotlights work in the College that furthers human health and well-being. We feature two research labs that are advancing our understanding of human disease on a cellular level. One is a collaboration of chemists and biologists who are analyzing the human proteome with the hope of developing next-generation therapies for cancer and other diseases. The other is revealing the fascinating world of viruses and how they interact with their mammalian hosts. In addition to these labs and others engaged in fundamental science, CNR is home to social scientists and economists who are focusing on environmental health and justice, nutrition-related chronic disease, health care access, air quality, and more.
We also share the stories of two alumni who have made meaningful impacts in the world of public health, one through innovations in forensics and the other by serving Native populations and veterans as both a physician and a policy leader in the U.S. Public Health Service.
Finally, we're excited to tell you about the CNR Summer Internship Grants, a program piloted this year to support students participating in internships that are unpaid or that require additional funds for travel or living expenses. These opportunities—which range from working to reduce the carbon footprint of a hospital in India to advancing food justice in Oakland—are helping our students make a difference in the world while preparing for their careers beyond Cal.
I welcome your feedback at dackerly@berkeley.edu.
David D. Ackerly
Fall 2019 Masthead
Dean
David D. Ackerly
Editor
Julie Gipple
Associate Editor
Mackenzie Smith
Creative Director
Ian Price
Copy Editor
Lynn Rapoport
Contributing Writers
Ann Brody Guy
Mark MacNamara
Kara Manke
Kirsten Mickelwait
Kristin Baird Rattini
Robert Sanders
Nate Seltenrich
Mackenzie Smith
Contributing Photographers and Illustrators
Jim Block
Monte Draper
Matthew Mayes
Theresa Oborn
Deb Sklut
Elena Zhukova
Design & Production
Price Watkins Media
pricewatkins.com
Online Director
Joseph Bunik
Online Production
Anjika Pai,
Lindsey Pfeiffer
© 2019 by the Regents of the University of California. All rights reserved. Breakthroughs is a registered trademark.
Please direct correspondence to:
Breakthroughs
College of Natural Resources
University of California, Berkeley
760 University Hall #3100
Berkeley, CA
94720-3100