A Letter from the Dean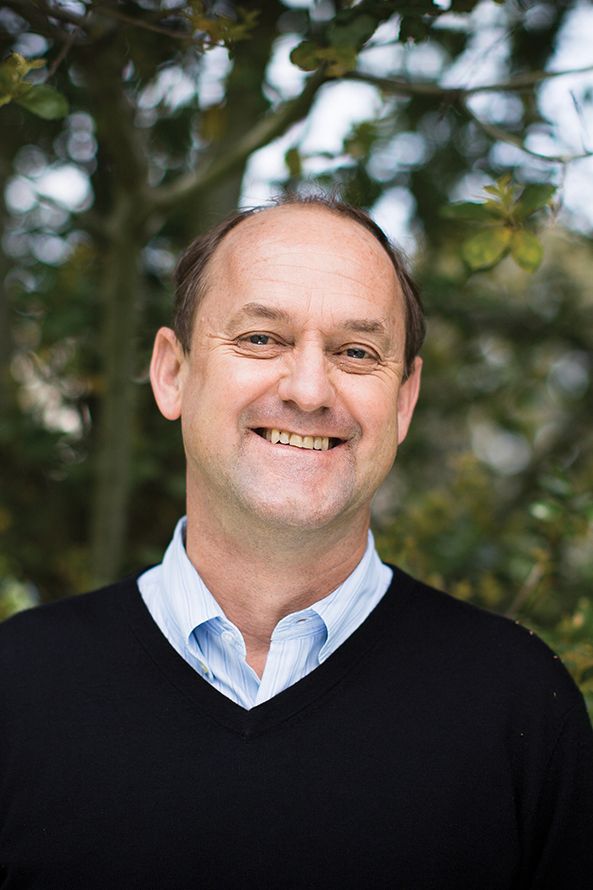 In 1870, the UC Board of Regents resolved to admit women on the same basis as men. Four years later, Rosa Scrivener became Berkeley's first female graduate, earning a degree from the College of Agriculture. Her historic accomplishment was one step toward a more just and equitable society. Throughout the year, we have highlighted Rausser College's exceptional women as part of the University's 150 Years of Women celebration.
In this issue, we feature a number of women who are advancing environmental scholarship. In a story about the connections between the COVID-19 pandemic and the environment, Rachel Morello-Frosch discusses disproportional health impacts on communities of color. Another piece spotlights Whendee Silver, who is examining how compost applications in soil could help mitigate climate change.
Our current moment is one of deep social upheaval. The groundswell of protest and other activism in the fight against systemic racism reminds us that, as an institution known for justice and free speech, we must continue to become more equitable and inclusive. Our new associate dean for equity and inclusion, Isha Ray, who is interviewed here, has been a thoughtful and dedicated advocate for addressing these challenges.
Meanwhile, Rausser College continues to face obstacles related to the pandemic, and I'm humbled by the dedication and resilience of everyone in our community. I want to express my thanks to our tireless faculty, staff, and students for their commitment to carrying out our public mission during this difficult time.
The College also acknowledges two important 2020 milestones in this issue: the 30th anniversary of the Department of Plant and Microbial Biology and the 50th anniversary of the conservation and resource studies major. The following pages hold stories on these many developments and much more. I wish you good health and safety as wenavigate these trying times, and I welcome your feedback at dackerly@berkeley.edu.
Fall 2020 Masthead
Dean
David D. Ackerly
Editor
Julie Gipple
Associate Editors
Kirsten Mickelwait
Jacob Shea
Creative Director
Ian Price
Copy Editor
Lynn Rapoport
Contributing Writers
Ann Brody Guy
Kara Manke
Kirsten Mickelwait
Robert Sanders
Nate Seltenrich
Jacob Shea
Contributing Photographers
Jim Block
Jen Guyton
Christopher Irion
Piotr Naskrecki
CS Sharada Prasad
Design & Production
Price Watkins Media
pricewatkins.com
Online Director
Joseph Bunik
Online Production
Anjika Pai
© 2020 by the Regents of the University of California. All rights reserved. Breakthroughs is a registered trademark.
Please direct correspondence to:
Breakthroughs
Rausser College of Natural Resources
University of California, Berkeley
760 University Hall #3100
Berkeley, CA
94720-3100