Called to Serve the Latinx Community
Dr. Rosalía Mendoza, BS/BA '97 Entomology and Integrative Biology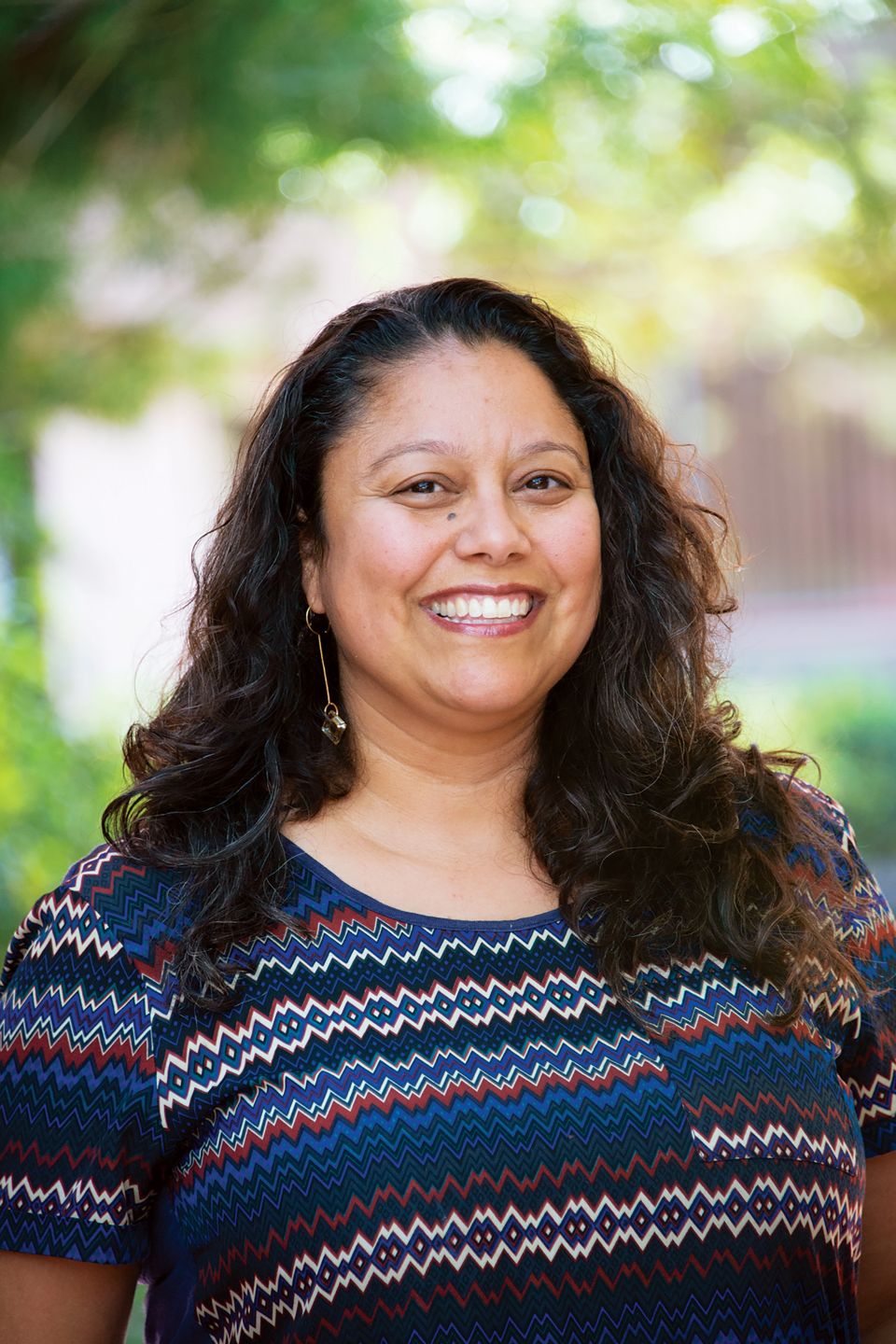 When Dr. Rosalía Mendoza was offered a job at the Alameda Alliance for Health this past spring, it was an opportunity she couldn't turn down. As Medical Director of Utilization Management, she's helping the managed Medicaid health plan meet the medical challenges of the most vulnerable within the large, economically and culturally diverse population of Alameda County.
This latest chapter in Mendoza's esteemed medical career continues a common thread that's woven throughout both her paid positions and extensive pro bono work: a heartfelt commitment to serve the marginalized in society, especially among the Latinx community. It's a life calling that Mendoza found at age 14 and further refined throughout her education and career.
Leaders and Mentors
In the agricultural Coachella Valley community where Mendoza grew up in the 1990s, opportunities for bright, science-minded students seemed as scarce as the rain. The summer before starting high school, she attended a Future Leaders of America retreat. A speaker presented the Latinx youth in attendance with a vision of the near future, in which the Latinx population in the state would grow substantially.
"He pointed all around the room and said, 'I need all of you to be the future leaders of our community. We need lawyers, teachers, politicians, scientists, and doctors,'' she recalls. "I suddenly had this very crystallized purpose. I was being charged to serve my community."
A shadowing opportunity with a mosquito abatement program in her area sparked her interest in entomology and her awareness of the exceptional entomology program at UC Berkeley. Mendoza saw the degree as a link to either medicine or agricultural science, but she had no contacts in those professions to offer her guidance.
"The mentorship and one-on-one experiences I had as an undergraduate in the smaller, more intimate College of Natural Resources was so important in helping me set my career path," she says. She appreciated the sincere, personable support of her advisor, Stephen Welter, especially as she added a second major in integrative biology. A peer-health-educator internship under Abby Rincón, now Chief of Diversity, Equity and Inclusion at the School of Public Health, cemented her focus on public health and community-based health care. Tomás Aragón—assistant adjunct professor of epidemiology and now state public health officer and director for the California Department of Public Health—counseled her on course selection, guided her Medical College Admission Test (MCAT) preparation, and offered valuable insight during her medical school application and selection process. "He had the understanding of someone who had lived in my shoes, as a Latinx person navigating higher education, public health, and healthcare," she says.
Attention on Assistance
Mendoza went on to earn a Master of Public Health from Harvard and her MD in family medicine from the University of Washington, and then she completed her residency and fellowships at University of California, San Francisco (UCSF), through the Department of Family and Community Medicine. Through it all, she has coupled her medical practice with extensive volunteer medical service to the Latinx community. "I transitioned from primary care to urgent care to have more flexibility in my schedule so that I could channel my energies into my volunteer activities," she says.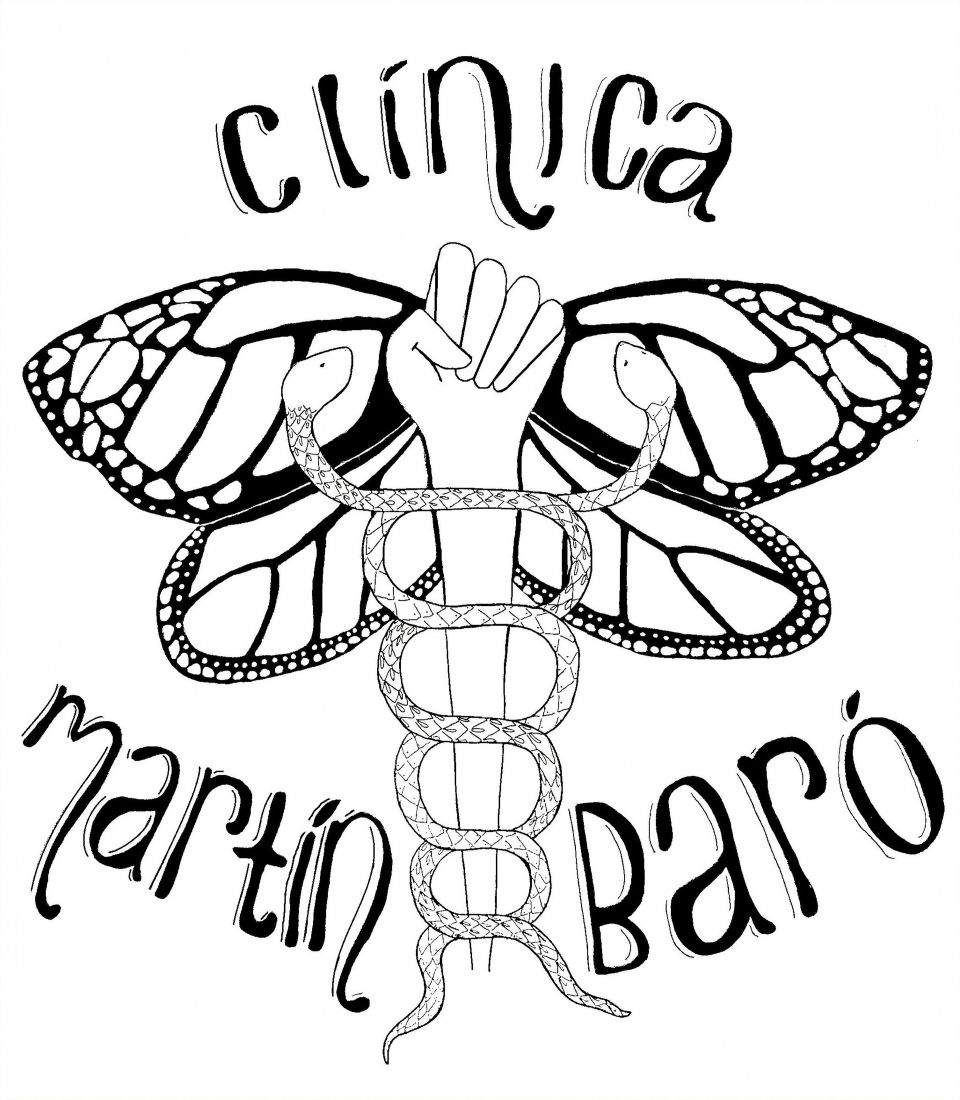 Through her work and volunteering with organizations like Clínica Martín-Baró, Dr. Rosalía Mendoza helps vulnerable populations in the Bay Area.
Since 2007, Mendoza has spent innumerable Saturdays volunteering at Clínica Martín-Baró, a free clinic established by students from San Francisco State University (SFSU) and the UCSF School of Medicine that serves Latinx day laborers in San Francisco's Mission District. Originally one of the clinic's co-medical directors, she transitioned in 2010 to a preceptor position, providing clinical teaching and mentorship as she evaluates patients side by side with both UCSF doctors-in-training and SFSU students who volunteer as translators and patient advocates.
From 2002 to 2010, she administered health screenings to newly arrived immigrants in need of health care at what is now Zuckerberg San Francisco General Hospital's Newcomers Health Program. She returned to similar work again in 2017, when changes in U.S. immigration policies caused immigrant detainee numbers to surge. Mendoza was among the experienced practitioners who stepped up to help overwhelmed behavioral health specialists provide urgent mental health screenings and diagnoses.
"It was incredibly eye-opening to serve people dealing with complex challenges, not only related to health, but also trauma, legal status, and incarceration," she says. "Many were under acute stress, with a significant impact on their well-being."
Pivoting During the Pandemic
In her day job, during her three-year tenure as a physician advisor and medical director of utilization management at Dignity Health St. Mary's Medical Center and Stanford Health Care, Mendoza dealt with unprecedented stresses and challenges as the COVID-19 pandemic erupted.
"We were faced with one of the first cases of COVID-19 in the city of San Francisco," she says. "We quickly mobilized into a multidisciplinary command center, to address not only issues with our patients and staff safety but also to coordinate with our sister hospitals in the county that were handling cruise ship arrivals and outbreaks at San Quentin prison."
As she settles into her new role at the Alameda Alliance, Mendoza is still working urgent care shifts and spending some of her Saturdays at Clínica Martín-Baró, which moved to a hybrid care model during the pandemic. The clinic continues to be an invaluable resource for the city's marginalized residents and remains close to her heart. "Giving back to some of the most vulnerable patients in San Francisco, who can't easily navigate the formal medical system and city safety net—especially throughout the pandemic—is the most rewarding aspect of volunteering at the clinic," she says.
---
To support Clínica Martín-Baró, visit the UCSF giving site and choosing Clínica Martin Baró in the "direct a gift to a specific area" selection box.