A boost for federal climate action
President Joe Biden signed the Inflation Reduction Act (IRA) into law in mid-August, ending a year and a half of negotiations with congressional holdouts skeptical of the Biden administration's proposed scope and spending.
Included in the $737-billion legislative package is $369 billion in new government spending on clean energy and climate mitigation over the next decade. From rebates on electric cars to incentives to retire coal-fired power stations, funds are set aside to help individual consumers, energy producers, and manufacturers adopt or develop renewable technology to cut their emissions.
"This bill includes the largest and most consequential climate and energy package ever to make it out of the U.S. Senate," said Meredith Fowlie, a professor in the Department of Agricultural and Resource Economics. Recent economic analysis by multiple organizations suggests these investments may help the U.S. cut carbon emissions nearly 40 percent below 2005 levels by 2030.
Incentives to help consumers buy new and used electric cars or install electric heating, ventilation, and air conditioning (HVAC) systems in their homes are funded through the bill, as are provisions to lower the cost of heat pumps, electric water heaters, and other building electrification improvements.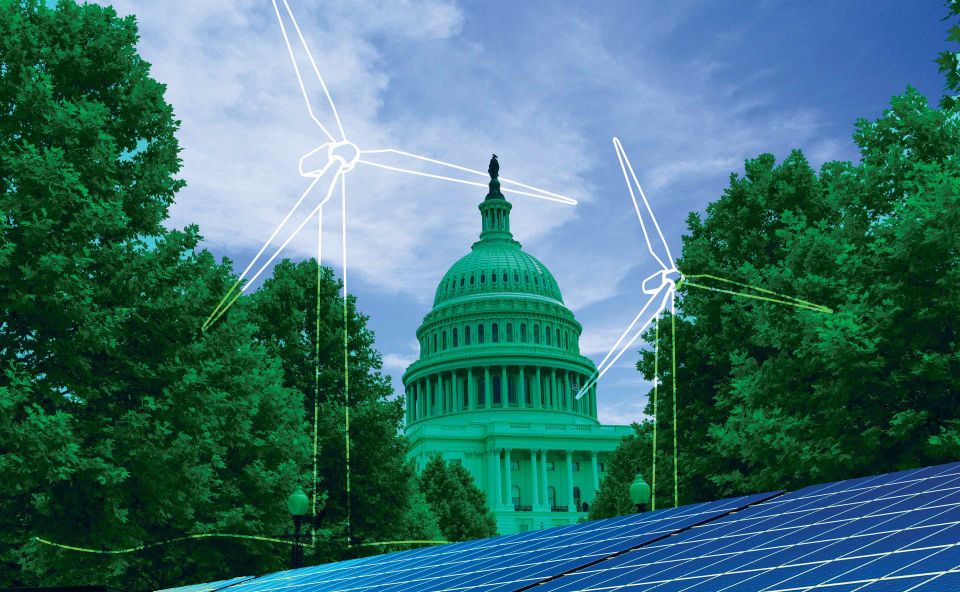 Environmental Science, Policy, and Management professor Jonas Meckling, whose recent publication in Science examines how and why countries lead or lag in energy transitions, said the incentives offered by the IRA represent a major shift in U.S. climate policy. "Rather than imposing regulatory 'sticks'—which were at the center of previous attempts at U.S. national climate policy—the IRA offers 'carrots' to incentivize businesses and households," he said.
In another recent study, published in Nature Energy, Meckling and his co-authors show how new forms of international cooperation and intensifying competition with China are main drivers for major economies to boost investments in clean energy research, development, and demonstration (RD&D). While the IRA emphasizes deployment of existing technologies rather than RD&D, last year's Infrastructure Investment and Jobs Act did expand funding for energy innovation, said Meckling.
Forty percent of all money used by the IRA will be spent on environmental justice grant programs, which will help improve public health, reduce pollution, and revitalize marginalized communities by increasing access to affordable clean energy.
Speaking to the BBC World Service, Energy and Resources Group professor Dan Kammen—who currently serves as senior advisor for energy innovation at the United States Agency for International Development (USAID)—characterized it as a "key point" of the act.
"This is the first time the federal government has spent significantly on social, racial, and gender-based environmental justice, which is a great first step," he said.
— Mathew Burciaga