A Letter from the Dean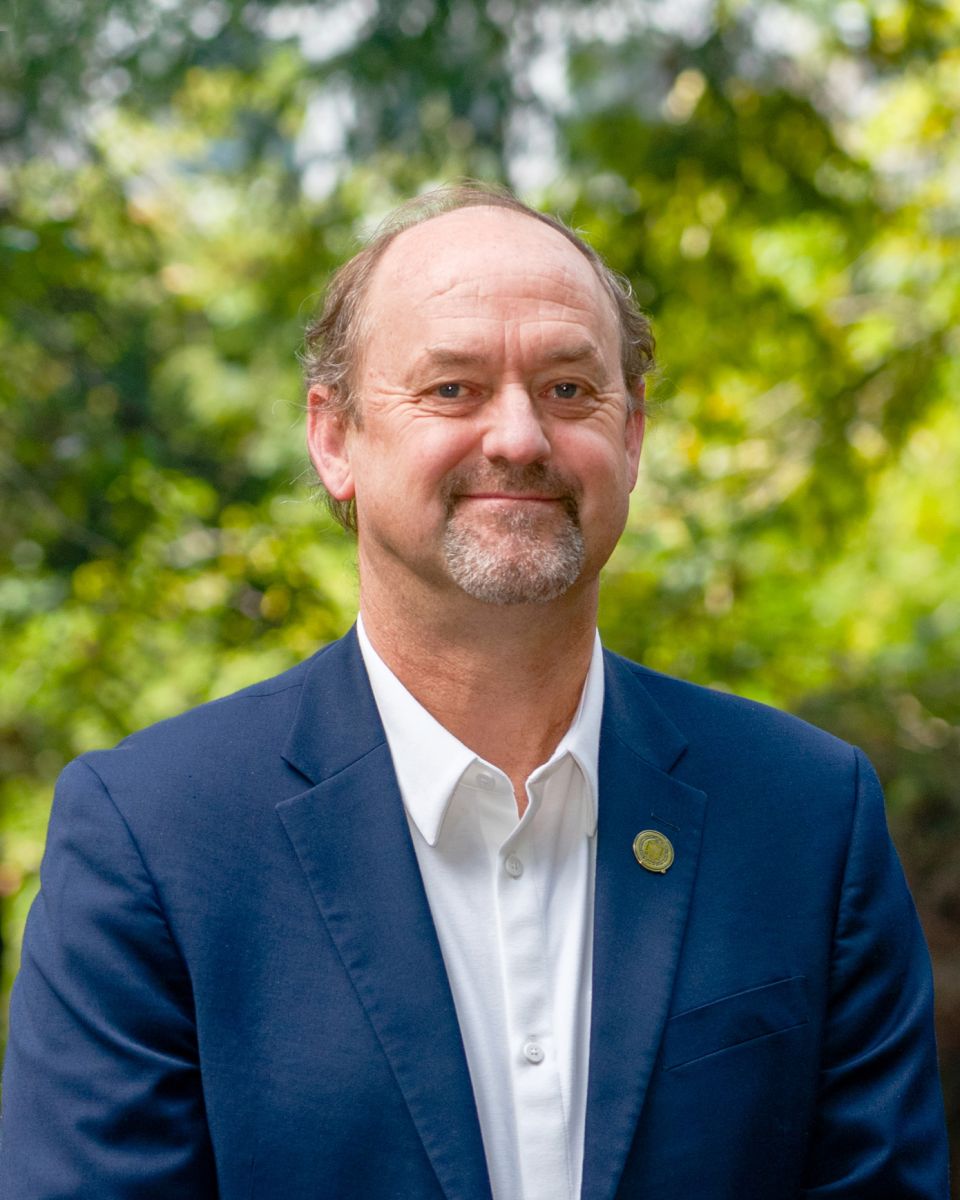 As I begin my second term as Dean of Rausser College of Natural Resources, I'm excited to be working with our community to advance the goals set forth in our recently released strategic plan. Underlying all the goals are three shared values: excellence, engagement, and access. By access, specifically, we mean that we value diversity in our community and strive to apply the principles of equity, inclusion, and antiracism in our research, teaching, and service.
While the stories throughout this issue of Breakthroughs cover many topics, they are similar in that they represent ongoing work to increase access on campus and beyond. We highlight an outstanding program connecting undergraduate students from Historically Black Colleges and Universities to Rausser College researchers with the intention of creating a more diverse community of scholars. We also examine wildlife conservation and biology—a field historically dominated by white men—and introduce Berkeley Wildlife faculty leading inclusive research that moves beyond traditional academic bounds.
Other stories spotlight student-led courses, policies making energy prices more equitable, faculty projects that build climate resilience and equity in California, and more. We also thank donors supporting our efforts to make the College more diverse, equitable, and inclusive, and hope you'll consider doing the same.
Looking ahead, we're preparing to celebrate 50 years of our College in its current form—the result of the merger of the College of Agriculture and the School of Forestry in 1974. As a kickoff, in this issue, we commemorate the groundbreaking Conservation and Resource Studies program, which was started just prior to the College itself.
Whether you graduated in the '70s, joined us this fall, or anywhere in between, we're so glad you're a part of Rausser College.
David D. Ackerly
---
Breakthroughs magazine is published twice per year by Rausser College of Natural Resources at the University of California, Berkeley. 
Masthead
Dean
David D. Ackerly
Editor
Julie Gipple
Associate Editor
Mathew Burciaga
Creative Director
Arnaud Ghelfi
Copy Editor
Laura Deck
Contributing Writers
Mathew Burciaga
Robin Donovan
Julie Gipple
Kara Manke
Kristin Baird Rattini
Zac Unger
Contributing Photographers
Mathew Burciaga
Brittany Hosea-Small
Anastasiia Sapon
Vishal Subramanyan
Design & Production
l'atelier starno
www.starno.com
Online Director
Joseph Bunik
Online Production
Magaly Santos
 
© 2023 by the Regents of the University of California. All rights reserved. Breakthroughs is a registered trademark.
Contact us at breakthroughs@berkeley.edu.