A Letter from the Dean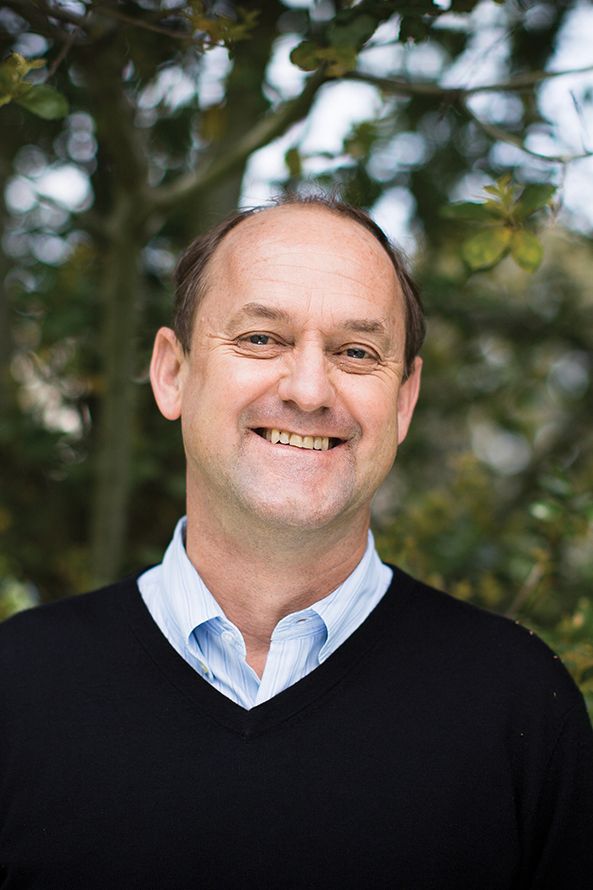 Twenty-five years ago, in the very first issue of Breakthroughs, Dean Gordon Rausser welcomed readers to the "new" College of Natural Resources after a period of administrative and programmatic transition. He introduced a vision of excellence that would help the College continue to generate significant benefits for all Californians. As dean, he was launching this magazine as a vehicle for ongoing connection with our alumni and friends. 
Now, with this issue, I'm thrilled to also welcome you to a new college: the Rausser College of Natural Resources. With an extraordinary and generous gift, former dean and Professor Emeritus Rausser has laid the foundation for the College's enduring excellence. I am deeply grateful for his steadfast commitment to our community and mission and for his inspirational investment in their success. Read more about Professor Rausser's distinguished career and longtime service to UC Berkeley on page 14. 
In another exciting milestone, 2020 marks a campus-wide celebration of the 150th anniversary of the UC Regents' decision to admit women to the University. We'll be sharing stories of the exceptional women in our college on our website and social media throughout the year. Here, we feature Cooperative Extension specialist Peggy Lemaux, who has devoted her career to improving agriculture through the creation of more robust and resilient staple crops. We also share the story of an alumna and a current graduate student who traveled to Antarctica last winter as part of an all-female delegation of leaders in science, technology, engineering, math, and medicine (STEMM) fields. 
For more on the future of Rausser College, as well as our priorities for the recently launched UC Berkeley–wide campaign, visit page 20. 
I welcome your feedback at dackerly@berkeley.edu.
David D. Ackerly
Spring 2020 Masthead
Dean
David D. Ackerly
Editor
Julie Gipple
Associate Editor
Jacob Shea
Creative Director
Ian Price
Copy Editor
Lynn Rapoport
Contributing Writers
Lucas Davis
Nanticha Lutt
Kari Lydersen
Kara Manke
Kirsten Mickelwait
Jon James Miller
Kristin Baird Rattini
Nate Seltenrich
Jacob Shea
Tuesday Simmons
Contributing Photographers
Jim Block
Iryna Dronova
Keegan Houser
Tuesday Simmons
Valeri Vasquez
Design & Production
Price Watkins Media
pricewatkins.com
Online Director
Joseph Bunik
Online Production
Anjika Pai,
Lindsey Pfeiffer
© 2020 by the Regents of the University of California. All rights reserved. Breakthroughs is a registered trademark.
Please direct correspondence to:
Breakthroughs
Rausser College of Natural Resources
University of California, Berkeley
760 University Hall #3100
Berkeley, CA
94720-3100