NewsMakers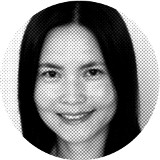 "Can we actually reverse aging? This is something we're hoping to understand and accomplish."
Danica Chen, Assistant Professor, Nutritional Sciences and Toxicology
A January 31 U.S. News and World Report article was one of numerous national and international media stories covering a study in which Chen found a way of turning back the "molecular clock" of old mice by infusing their blood stem cells with a longevity gene. The finding "opens the door to potential treatments for age-related degenerative diseases," Chen said.
---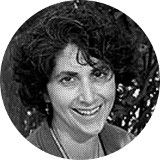 "In some California orchards, the data showed that pollination by rented honeybees got a significant boost when wild bees were present."
Claire Kremen, Professor of Environmental Science, Policy, and Management
The February 28 Los Angeles Times, quoted above, and National Public Radio were two of several news outlets covering two related studies in which Kremen and her coauthors found that native bees – and the biodoversity-promoting farming practices that attract them – boost food production.
---
"That we can talk about this 100 years of diverting the water supply to LA, and not talk about the fact that the water was being engineered by the native population prior to that … it's historically inaccurate."
Jenna Cavelle '12, Judith Lee Stronach Prize Visiting Research Scholar
National Public Radio's February 15 California Report broadcast covered Cavelle's research into the Paiute tribe's sophisticated water system, which predated the 100-year-old system that diverts water to the Los Angeles aqueduct. Cavelle, who is also a journalist, is raising funds for Paya: The Untold Story of the LA-Owens Valley Water War, a documentary film on her findings (PayaTheMovie.com).