11 Things You Might Not Know About the College of Natural Resources
Plants without soil
In 1938, professors Dennis Hoagland and Daniel Arnon developed the first hydroponic nutrient solution, which contains everything plants need to thrive—all without a single clod of dirt. 
Chopping down barriers 
UC Berkeley first awarded a forestry degree to a woman in 1928, but by 1965 only nine women had graduated from the forestry program and just three had attended Forestry Field Camp. Today, nearly 60 percent of forestry majors 
are women.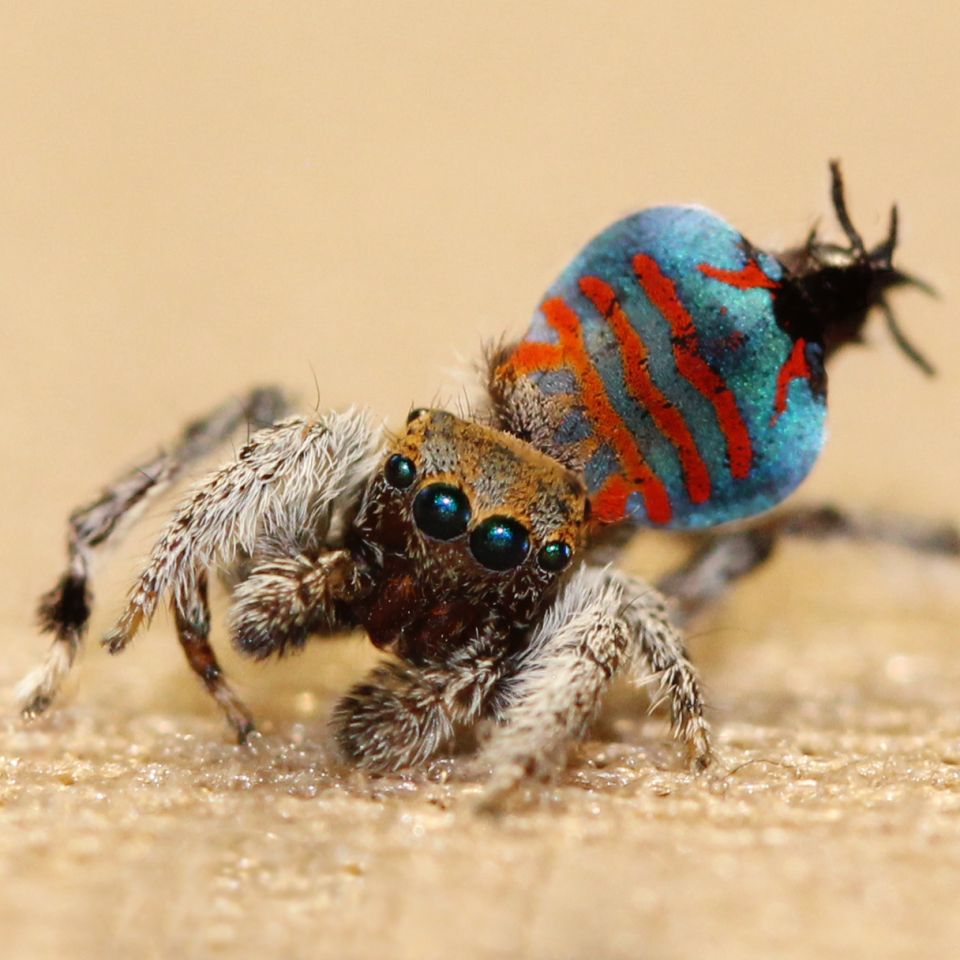 A male M. jactatus (sparklemuffin).
PHOTO: Maddie Girard
A sparkling discovery  
A new species of the colorful dancing peacock spider was discovered in 2015 in eastern Australia by Maddie Girard, PhD '17 Environmental Science, Policy, and Management, who nicknamed it Sparklemuffin. 
A model weed 
Professor emeritus Athanasios Theologis and a team of CNR researchers completed the sequencing of the first plant genome, of a mustard weed known as Arabidopsis thaliana. Finished in 2000, the plant's genome serves as a model genetic organism for studying population genetics and plant development.
Research near and far 
CNR faculty and students can conduct research at UC Berkeley's 15 field stations—some of which are as close as Richmond Field Station, north of the Berkeley campus, and others as far away as the Gump Research Station in Moorea, French Polynesia.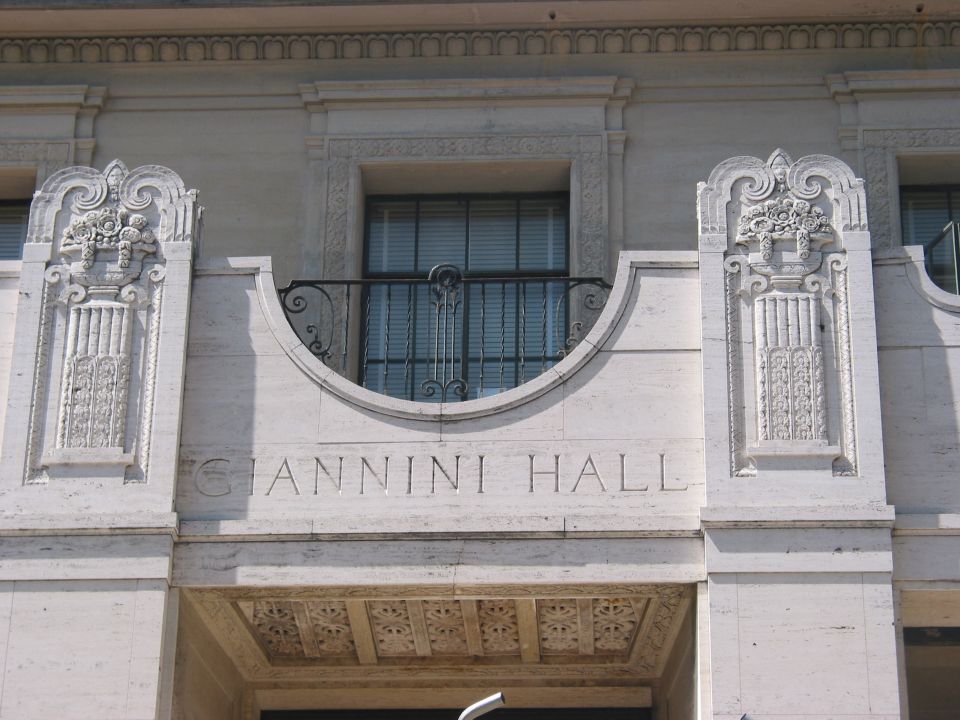 The bonus that built Giannini Hall
In 1928, Bank of America's founder, Amadeo Peter Giannini, was awarded a $1.5 million bonus by the bank's directors in honor of his 60th birthday. Giannini donated the entire sum to UC Berkeley—a gift that funded the construction of Giannini Hall and established the Giannini Foundation of Agricultural Economics. 
The sweetest thing 
The world's most widely eaten pineapple was developed by alumnus Frank Dillard, BS '47 Agricultural Science, who named the variety MD-2 after his wife, Millie.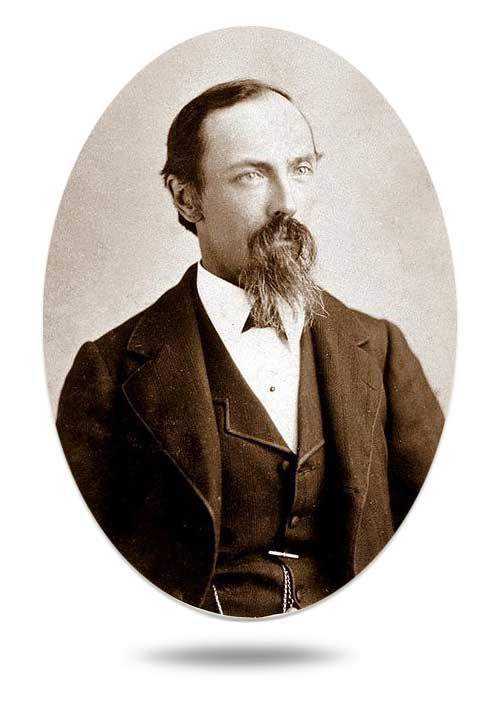 Eugene Hilgard.
PHOTO: Elite Photographic Studio (Jones, Rulofson & Co.), Online Archive of California
Drink up 
In the 1880s, Eugene Hilgard, the first professor of agriculture at UC Berkeley, played a pivotal role in creating California's wine industry—both by promoting Napa Valley's soils as a fertile location for vineyards and by developing varieties of grapes that were resistant to phylloxera, a widespread pest that attacks the roots of the plants. 
The penthouse studies 
In 1963, professors Doris Calloway and Sheldon Margen transformed the "penthouse"—a model three-bedroom home on the top floor of Morgan Hall—into an in-patient metabolic unit. This laboratory became the site of some of the first well-controlled human nutrition research, which later helped the U.S. government develop recommended dietary allowances.
27 years and counting 
Since 1991, professor emeritus John Harte and his students have been artificially warming a meadow in Colorado—a study that has become the world's longest-running controlled active-heating experiment on climate change. 
Chocolate's savior 
Professor Brian Staskawicz leads a team that is using the CRISPR-Cas9 genome-editing system to help save the world's cacao crops, which could go extinct by 2050 if the plant does not adapt to our changing climate.