A Gateway to Citizen Science in California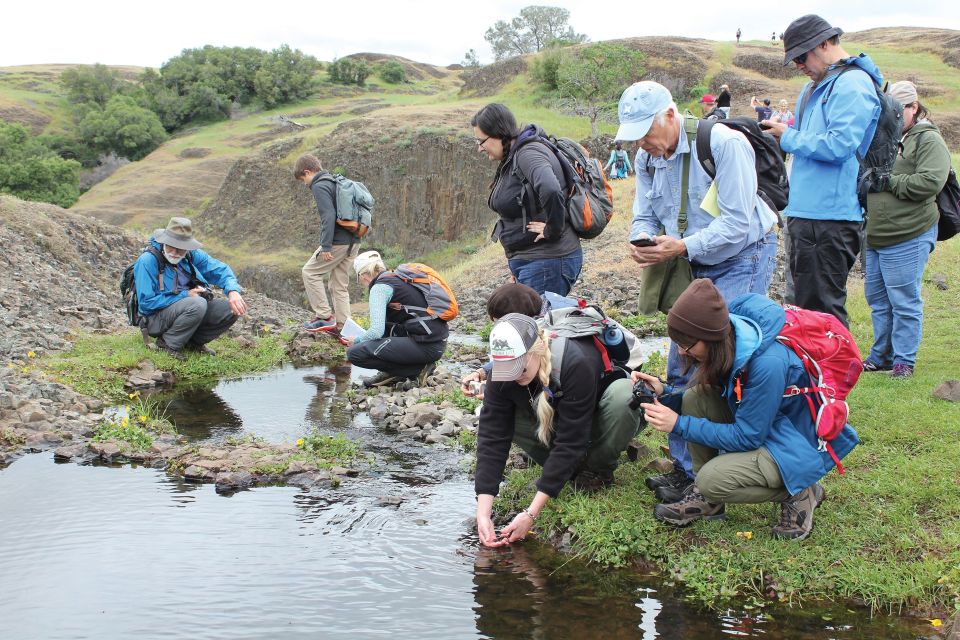 Participants in a CalNat course run by the Effie Yeaw Nature Center in Sacramento upload observations to iNaturalist during an outing at Table Mountain in Oroville, California.
Photo: Gregory Ira
The UC California Naturalist Program (CalNat) allows participants to increase their environmental literacy and stewardship through immersive courses that combine classroom and field experience in natural history, citizen science, communication training, and community service. In addition to their course hours, participants are encouraged to volunteer their time assisting with program support, restoration and conservation efforts, educational programs, and citizen science projects.
Since the program began in 2012, California Naturalists have volunteered more than 32,958 hours working on citizen science projects.
"By contributing to research on plant phenology, monarch butterflies, and other types of ecological monitoring, these enthusiastic volunteers are acting locally to steward California's ecosystems," says CalNat founder Adina Merenlender, a Cooperative Extension specialist in the Department of Environmental Science, Policy, and Management.
Get Involved
The CalNat website offers an extensive public database of citizen science projects throughout the state. Find one that interests you!