A Letter from the Dean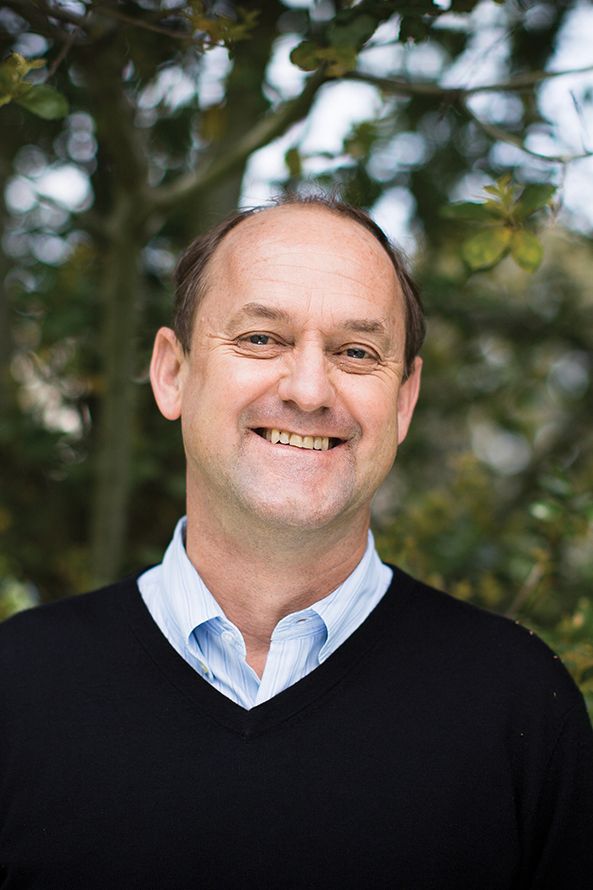 In the 1970s, growing public awareness of environmental degradation prompted the formation of the Environmental Protection Agency, followed by two bedrock pieces of federal environmental legislation: the Clean Air Act and the Clean Water Act. Fifty years later, we acknowledge the progress those laws made possible while also recognizing the gravity of the ongoing climate catastrophe. As a new administration works to deal with this crisis, revitalize our economy through investments in green infrastructure, and address systemic inequities, the history and scholarship of environmental policy offer vital lessons.
This issue of Breakthroughs highlights Rausser College of Natural Resources researchers working at the nexus of environmental policy and regulation, climate change, innovation, renewable energy, and environmental justice. "State of Regulation" centers on Berkeley faculty who are analyzing the successes and failings of landmark federal statutes like those mentioned above. "Electrifying America" features economists who are evaluating real-world outcomes of California energy policy, bringing resulting equity issues to light and informing future policy in the state and across the nation.
We're delighted to include a Q&A with former California governor Jerry Brown on the policy-research interface and his goals for the CaliforniaChina Climate Institute. Finally, we profile an alumna who's advancing equitable, sustainable development through her leadership at the California Strategic Growth Council.
In recognition that global environmental change is a defining challenge of our time, one of the five themes of UC Berkeley's Light the Way campaign is Energy, Climate, and Environment. I'm happy to share that Rausser College—continuing on despite the difficulties created by the pandemic—is leading the charge on this important initiative. We hope you'll consider supporting our university's important work to tackle this global challenge and create a more viable future for all people.
I welcome your feedback at dackerly@berkeley.edu.
---
Breakthroughs magazine is published twice per year by Rausser College of Natural Resources at the University of California, Berkeley. To sign up to receive a print or digital copy of the magazine, please use the form at the link below.
Dean
David D. Ackerly
Editor
Julie Gipple
Associate Editor
Jacob Shea
Creative Director
Arnaud Ghelfi
Copy Editor
Lynn Rapoport
Contributing Writers
Andrew Faught
Ann Brody Guy
Kara Manke
Jonas Meckling
Andy Murdock
Emilene Ostlind
Jacob Shea
Contributing Photographers
Emma Steigerwald
Elena Zhukova
Contributing Artist
Tyler Varsell
Design & Production
l'atelier starno
www.starno.com
Online Director
Joseph Bunik
Online Production
Anjika Pai
© 2021 by the Regents of the University of California. All rights reserved. Breakthroughs is a registered trademark.
Please direct correspondence to:
Breakthroughs
Rausser College of Natural Resources
University of California, Berkeley
101 Giannini Hall #3100
Berkeley, CA
94720-3100