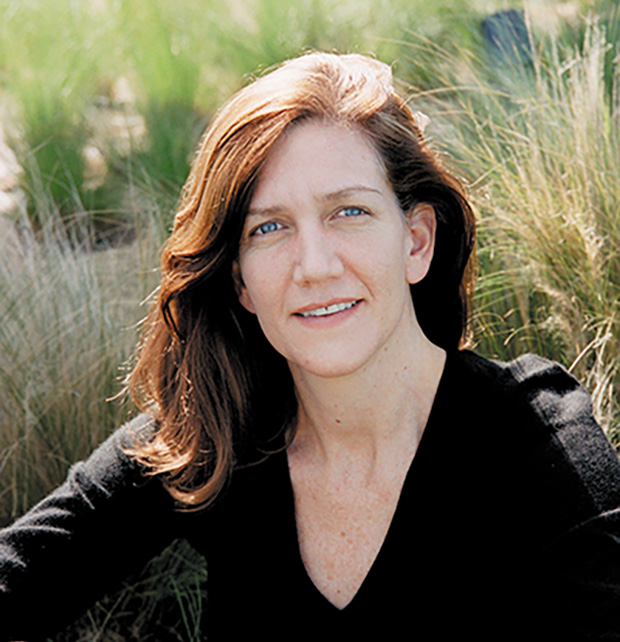 Rebecca Shaw
Helping Agribusiness to Become More Resourceful
MA 1992 Energy Resources Group, Ph.D. 1997 ERG
Rebecca Shaw has been poised to save the world since she was a high school student in Monterey, California, learning to be a vegetarian. With the book Diet for a Small Planet and childhood Methodist teachings as her guides, she calculated that a future of eating meat—at least at the same rate that most Americans eat meat—was unsustainable.
Today, as associate vice president and senior lead scientist at the Environmental Defense Fund, Shaw leads efforts to make food production as efficient, environmentally sustainable, and climate-change resilient as possible. That includes collaborating with such mega-companies as Walmart, Campbell's, Pepsi, and Smithfield Foods to develop agricultural supply chains that reduce greenhouse gas emissions—particularly through more judicious use of nitrogen-based fertilizers.
And she's tasted success.
In the past two years, she says, Walmart and its food suppliers have committed 25 million acres of croplands to a systematic program for reducing emissions of nitrous oxide, a major greenhouse gas, by reducing fertilizer use.
"If you can do that with nitrogen and greenhouse gas emissions reduction, you can do it with water, too," says Shaw. "You can use the power of the supply chain to push in the right direction for water sustainability."
Focusing on Water Sustainability
With California's snowpack at its lowest level in 500 years, it's easy to see why water sustainability, particularly in this state, is where Shaw is focusing her formidable energies. There's a lot of work to do to maintain the resilience of the state's water system and the $50 billion food business it irrigates, she says. To get the maximum value from the water at their disposal, farmers may have to fallow some land and plant more higher-value crops that are less thirsty.
But Shaw is also proud of the strides that have been made, including the 2009 passage of the landmark California Water Action Plan, the near-unanimous approval by state legislators of the Sustainable Groundwater Management Act in 2014, and last year's 31 percent reduction in the state's water use.
From Premed to the Amazon
"I really love working at the intersection of climate change and systems and the environment— there's so much good work to do in that arena."
Food and water resources were not always Shaw's main focus. As a premed student at Vanderbilt University, she once hoped to work toward a cure for cancer. But a summer class trip to Baja California sparked a deep interest in natural resources, so she moved back to California and earned a bachelor's degree in biology at UC Santa Barbara.
In 1989, she moved to Brazil and completed a yearlong stint as a research assistant, living aboard a raft on the Amazon River to analyze the water's nutrient dynamics. That was the year that world attention focused on the Amazon basin, which was dubbed the "lungs of the planet."
Fearing that their region's sovereignty was threatened, Amazonian political leaders encouraged urban newcomers to become tree-cutting rural settlers, Shaw recalls. She says that the state's governor even handed out chain saws. "That's where I learned that it wasn't enough just to study what was going on; I really needed to dig in and better understand the causes," says Shaw, who had learned enough Portuguese to follow the political wrangling in state and city offices. "Once you get into the political and social issues creating what you're studying, that's where the real complexity and potential solutions can be found."
Systematic Connections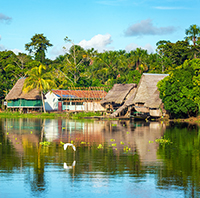 Witnessing Amazonian deforestation firsthand drove Shaw to return to school. She wanted to examine the political, social, and economic forces that propel decision-making about energy and natural-resource use. After scrutinizing all her options, Shaw chose the College of Natural Resources. "I loved Berkeley," she says. "My training always systematically connected what was going on across the globe with what was going on in California, helping us to see it all as an integrated system." She was especially influenced by John Harte, a physicist turned ecologist, and energy expert John Holdren, currently director of the White House's Office of Science and Technology Policy.
Now, pushing for water sustainability is just part of Shaw's effort to help agribusiness move from last century's extraction-and-consumption model toward a new emphasis on maximizing food production using as few natural resources—like water—as possible. "I have a very deep need to steward the planet in a way that is respectful of all beings, of all living things," says Shaw, who, along with her husband and 14-year-old son, tries to eat as low on the food chain as possible. "To keep this planet and this state as extraordinary for my son as it has been for the generations before me, it's not enough just to maintain the status quo and keep things from degrading," she says. "We must do things differently."