Transfer Students
The College of Natural Resources welcomes transfer applicants to each of its nine majors. Priority for admission is given to students with excellent preparation for a major, as we do not accept students transferring with undeclared status.
A good first step is to review requirements for the CNR major to which you would like to apply.  You should also look at ASSIST to see if you can be prepared for Junior status in a major at the time of transfer.  You can review the Transfer Admission Guidelines for each major below:
Students wishing to transfer into CNR should also contact the undergraduate advisor for the major they are interested in to help determine whether they have met the appropriate prerequisite courses requirements. Our advisors can also tell you about the kinds of opportunities offered in each major, and help you to make a decision about which major is right for you.
Transfer applicants will be evaluated based on the strength of their academic preparation, including the number of fulfilled requirements for the major to which they have applied, the grade point average in the required courses, and their cumulative GPA. Transfer students apply through Cal's Office of Undergraduate Admissions.
Please also feel free to email cnrteaching@berkeley.edu if you need further advice or assistance.
Admissions Criteria
If you are applying to the College of Natural Resources as a transfer student, you must directly apply to one of our undergraduate majors. The UC Berkeley Office of Undergraduate Admissions directs the overall application process, but CNR faculty and staff from your intended major will review your application as well.
As you prepare for transfer admission, you will want to complete the lower-division articulated courses for the particular CNR major in which you are interested. The ASSIST website has all of the information on transferable course credit for California community colleges and other schools in the UC and CSU systems. If you earned credit at another college or university, those courses will be evaluated after you apply.
Transfer applicants are evaluated based on the strength of their academic preparation, including the number of fulfilled requirements, the grade point average in required courses, and the cumulative grade point average. Applicants' personal statements and supplementary information on the application are also strongly considered and a very important aspect of the application. Students applying to CNR programs should have a solid understanding of the major.
Important information for applicants
Students who do not complete the lower-division courses for their intended major are less likely to be offered admission. Students who have not met minimum requirements are rarely considered for extensions to complete coursework in summer. Students who need to complete key lower division courses (eg. Chemistry, Calculus, or Biology) when they begin at Berkeley are not considered for admission and should wait to apply for the following year. Students who are admitted but do not fulfill the lower division minimum requirements may have their admissions cancelled. It is imperative for transfers to fulfill lower division course requirements.
Select a major to review the lower division minimum requirements on assist.org
IGETC - Intersegmental General Education Transfer Curriculum
IGETC does not fully satisfy lower-division requirements for CNR majors, nor is it used as an admissions criterion. For some majors, IGETC does satisfy certain breadth requirements. You may find that you have to take fewer courses overall if you just focus on fulfilling a specific major's lower-division requirements. 
Want a Student's Perspective?
Connect with a CNR Peer Advisor who offer personal viewpoints and experiences to current and prospective CNR students to ease the transition to UC Berkeley, provide a support network for the undergraduate experience, and promote the many opportunities available at CNR to help create the most fulfilling undergraduate experiences possible for others.
You can review more information about CNR's PAL Program here or contact them via email with specific questions.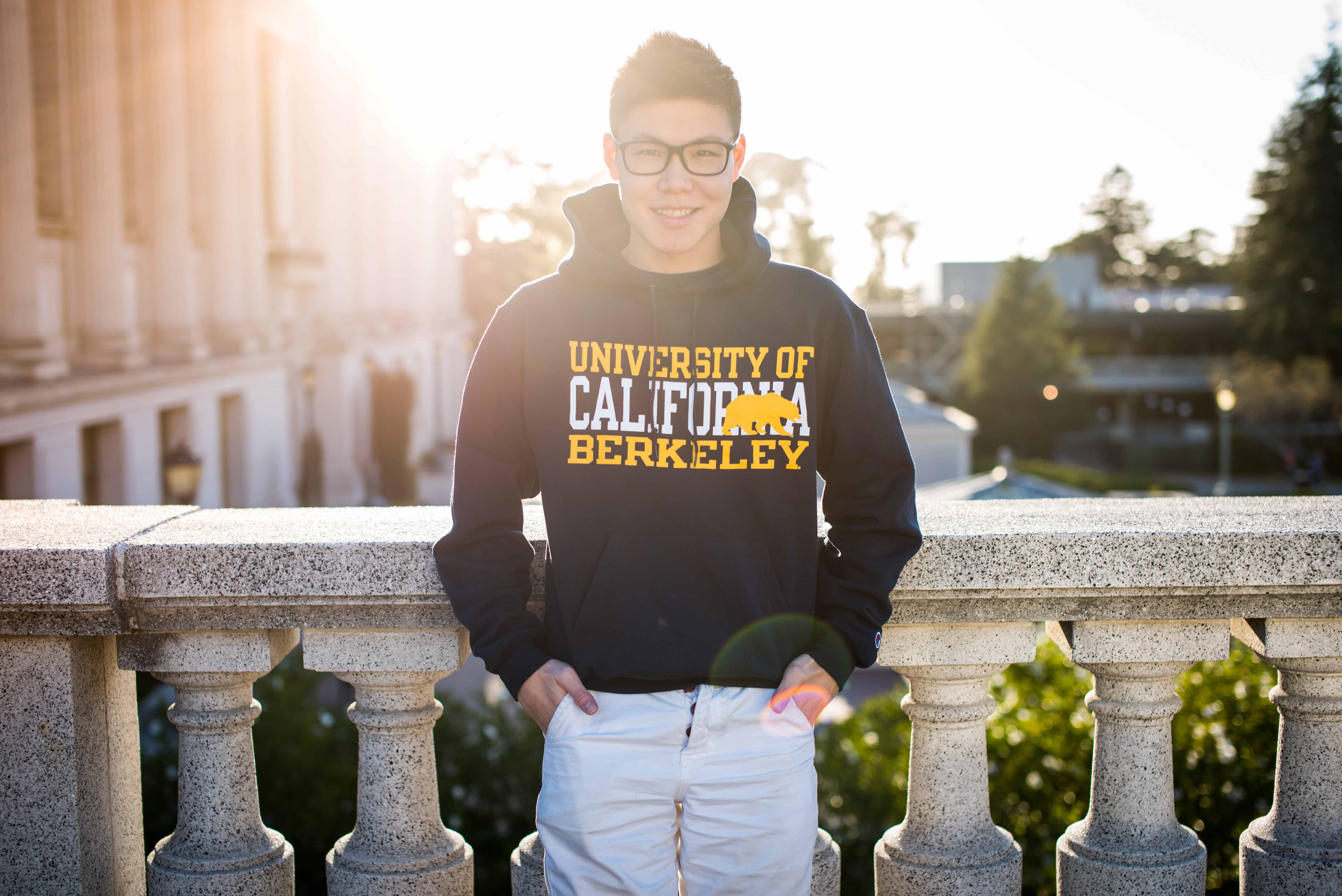 Henry Kwok '16
Transfer Student from De Anza Community College
Major: Environmental Economics and Policy 
Hometown: Hong Kong
The CNR Transfer Student Experience
"CNR embraces this community atmosphere by offering supportive advisors on academic and career information to enhance my vibrant undergraduate experience. I can easily build long-lasting relationships with my fellow schoolmates, professors, and faculty members within a supportive network. People here have motivated me to take the initiative and achieve my ultimate goals. I enjoy the world-class education in CNR because it helped me to explore my interest in environmental economics and identify my career aspiration."