Selecting Your College
When you apply to UC Berkeley as an undergraduate, you will be required to select a college in which to enroll, and you may also indicate a major at that time. Although applying directly to a major is encouraged,  if you need time to decide which of our ten majors is best for you, you may also select the College of Natural Resources' undeclared option.
The benefit of applying directly to one of our majors is that if you are admitted and accept the offer of admission, you will start your first semester under the department you wish to graduate in. Declaring your major will not give you any special advantage in terms of admissions, however; all students who apply to CNR are evaluated based on their application and not on the particular major they selected.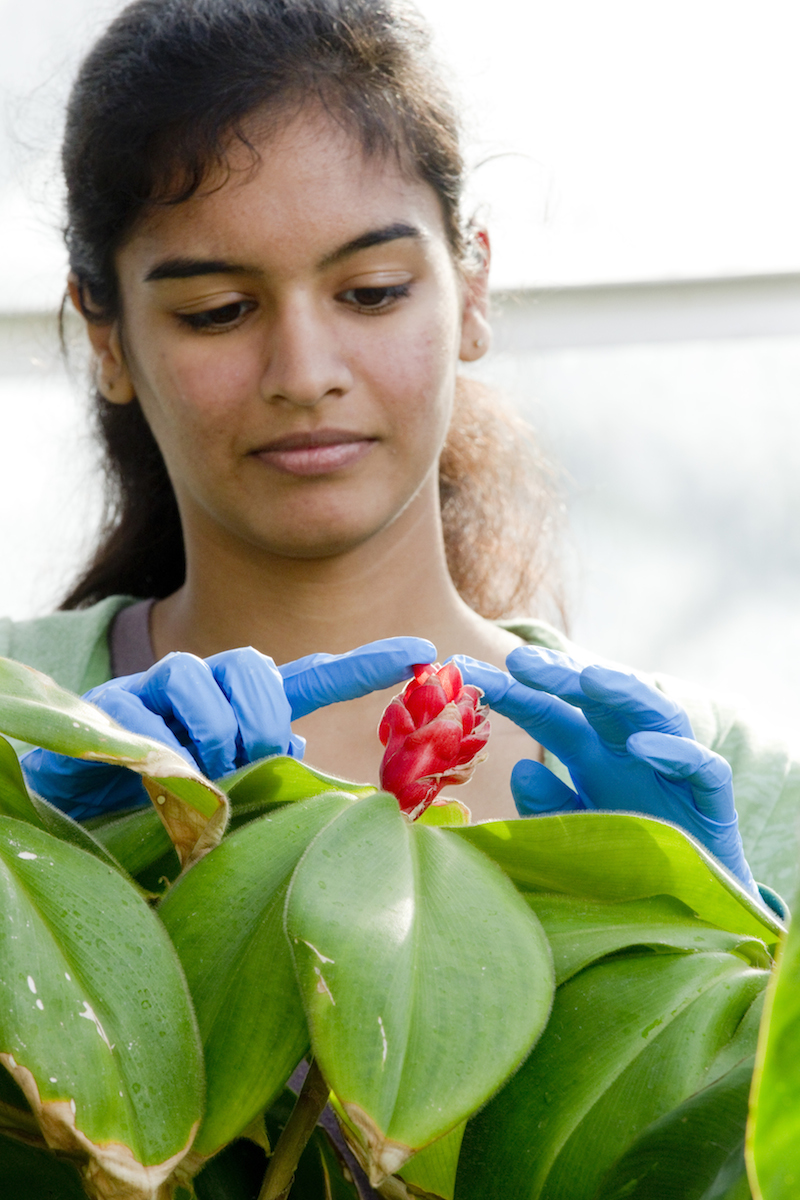 A plant and microbial biology student. Photo: Jim Block
You can change to a different major within the college relatively easily after you complete your first semester. Changing to a different major outside of CNR takes a bit more work, since the various colleges and majors have different requirements. Thus, it is important that you apply to the college in which you believe you will eventually declare a major.
Please review our undergraduate majors to decide which of our programs is right for you.
Admissions Procedures
Undergraduate admission is directed by Cal's Office of Undergraduate Admissions based on campus-wide admission criteria. The College of Natural Resources itself does not review the files for freshman admission.
For the best guidance on Berkeley Admissions, please review the following information carefully:
Graduate Admissions
Graduate students must apply to a specific academic department within the College of Natural Resources. Read about the graduate programs based at CNR, and go to UC Berkeley's Grad Division to learn about graduate application information and resources across the campus.