Jim Lugg
Founder of the Modern Salad
From studying dirt clods to revolutionizing how we buy our produce, Jim Lugg's career in agriculture has earned him a reputation as one of the inventors of the modern salad. He credits the College of Natural Resources as the place where he learned to analyze problems and find practical solutions.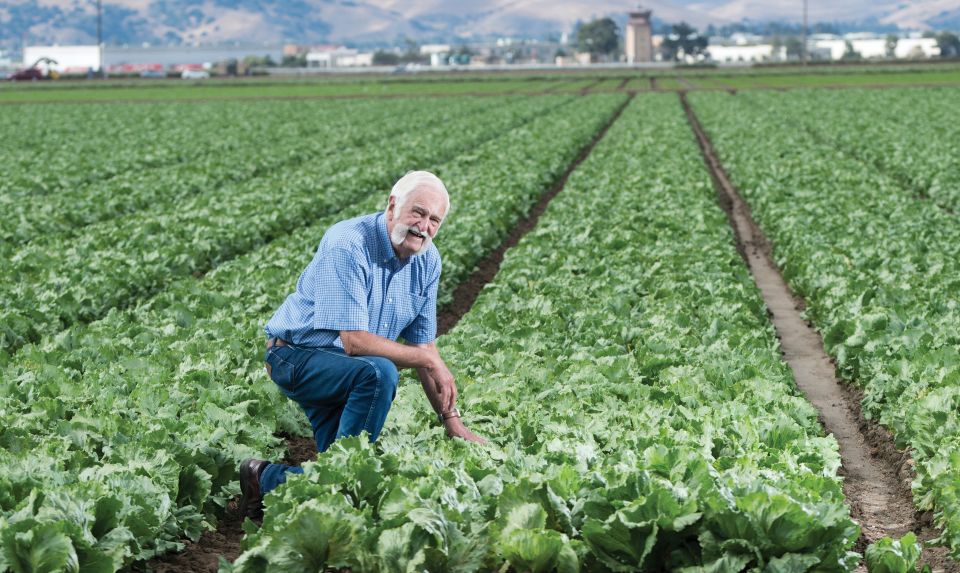 In 1963, when Lugg, an agriculture scientist, was hired as director of research by Bruce Church Incorporated—one of the largest U.S. lettuce producers at the time—the company hoped that he could help solve its soil and water problems. But Lugg soon discovered that the company's difficulties weren't as much about soil and water as they were about post-harvest issues.
Looking for ways to better preserve crops' freshness during shipment, Lugg turned to Whirlpool Corporation, which had come up with a new system for storing apples and pears. "It was just about managing carbon dioxide and oxygen," he explains. "I thought, 'They do it in warehouses—if we could do it in transportation, it would be a home run.'"
Out of a partnership between Bruce Church and Whirlpool, a corporation named TransFresh was born in 1966, and Lugg became its president. "The mission was to use these different gas mixtures of oxygen and CO2 in transportation vehicles," Lugg says. Extensive research and experimentation led to modified atmospheres in refrigerated shipping containers and railcars that greatly extended the shelf life of whatever perishables were inside.
"Our refrigerated-shipping business grew into a very large operation, because people wanted a lot of California fruits and vegetables," Lugg says. Business expanded to Florida, Chile, New Zealand, and Europe, and the company's atmospheric pallets for fresh produce maintained a grip on the market until competitors appeared around 2000.
But after interviewing retailers' customers about their experiences with the company's produce, Lugg discovered that a lot of the lettuce that was being purchased and not used right away was being thrown out. That led to another big idea.
The birth of salad kits
The company decided to cut and wash the lettuce, then package it with the same oxygen-and-CO2 mixture as in the shipping containers. "We were trying to make the bag's film differentially permeable to oxygen and carbon dioxide so that we'd let enough oxygen in to keep the lettuce alive and let enough CO2 out so that we didn't spoil the lettuce with an off flavor," Lugg says.
"We knew what the customer wanted. But until then, you couldn't go into a store and buy packaged lettuce."
By the 1980s, Lugg and his team—made up of microbiologists, post-harvest physiologists, nutritionists, and others—had succeeded. In 1989, they introduced the Fresh Express Family Classic garden salad blend, the first retail packaged salad sold nationwide.
"It was extremely exciting," Lugg says of the innovative and rapidly growing business, "because we knew what the customer wanted. But until then, you couldn't go into a store and buy packaged lettuce in the produce section."
From there, the company rolled out salad kits and other blends (Caesar Supreme being the big hit) and built plants around the country to process lettuce and other products to go into the "magic gas" bagged mixes.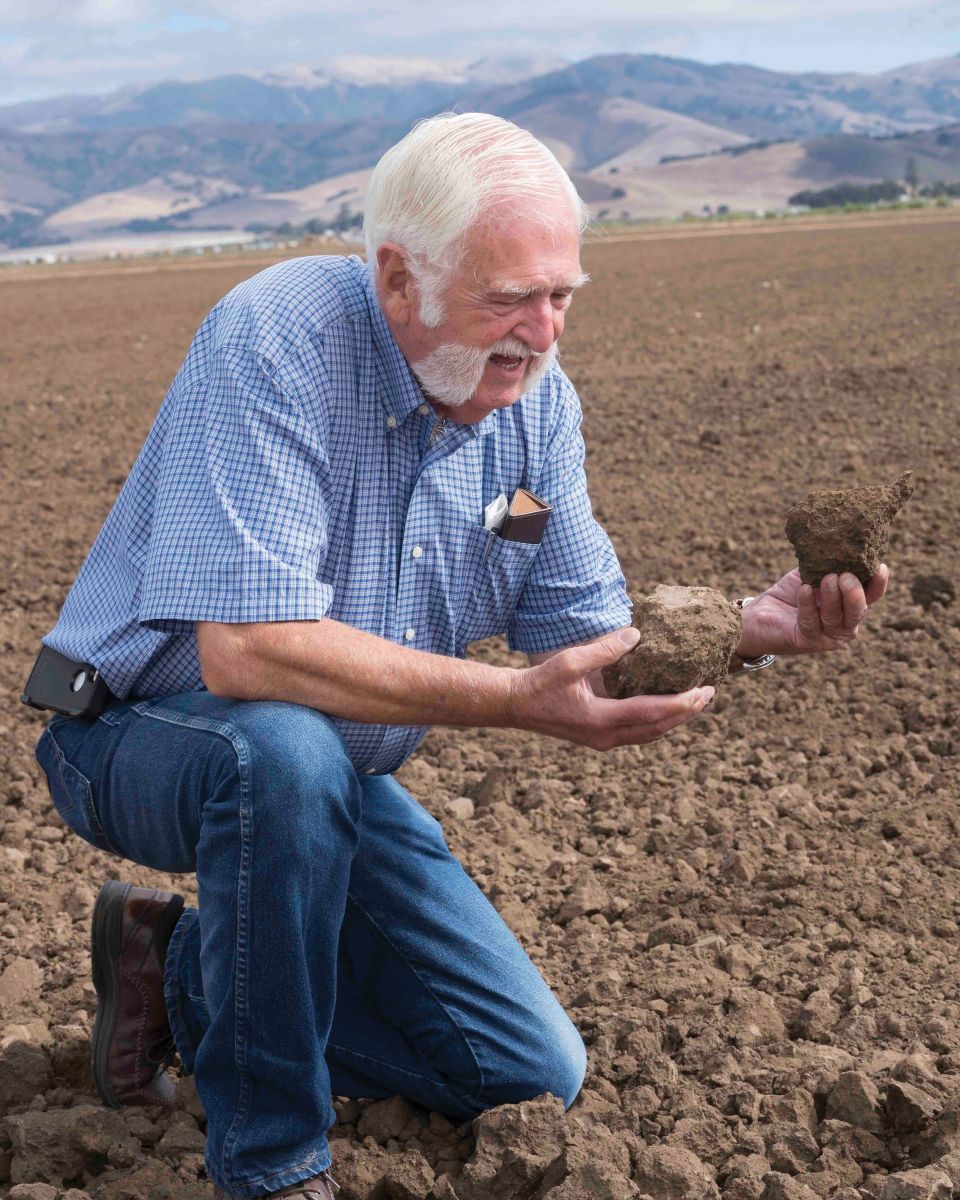 Reducing dirt clods was Jim Lugg's first focus as a CNR student.
"We thought it was convenience," Lugg says of the salad blends' popularity among consumers at the time. "Today, I'm a believer in not only its convenience but its health. You can't get enough organic ground today to grow the organic crops that the market wants. People are just concerned about eating more healthily." Fresh Express currently offers 13 organic products. Innovations in agricultural technology will continue to emerge, he says, including crop-management and microbe-mapping projects, as well as the mechanical harvesting of strawberries.
Learning how to think
Lugg, who lives in Salinas, California, served on the CNR Advisory Board for 14 years, including 3 years as chair. "I wanted to give something back to the College, and it was a way I could do that," he says. Retired since 2009, he still occasionally consults for companies, and helps mentor CNR students.
Looking back on a successful career that has included being presented with the E.E. "Gene" Harden Award for Lifetime Achievement in Central Coast Agriculture, serving on the board of the Center for Produce Safety, and securing $2 million for E. coli research, Lugg says that he always viewed his role as motivational, encouraging his team to "figure out how to do something bigger and better next time."
He gives Cal complete credit for providing him with the knowledge he needed. "One of the things that I valued most of anything out of my college training there was learning how to think," says Lugg, who, as a student, wanted to work in the area of reducing clods in agricultural fields. "It wasn't about the soil physics, chemistry, or fertility as much as it was about learning how to analyze problems, and then choosing the best possible solution."