A Letter from the Dean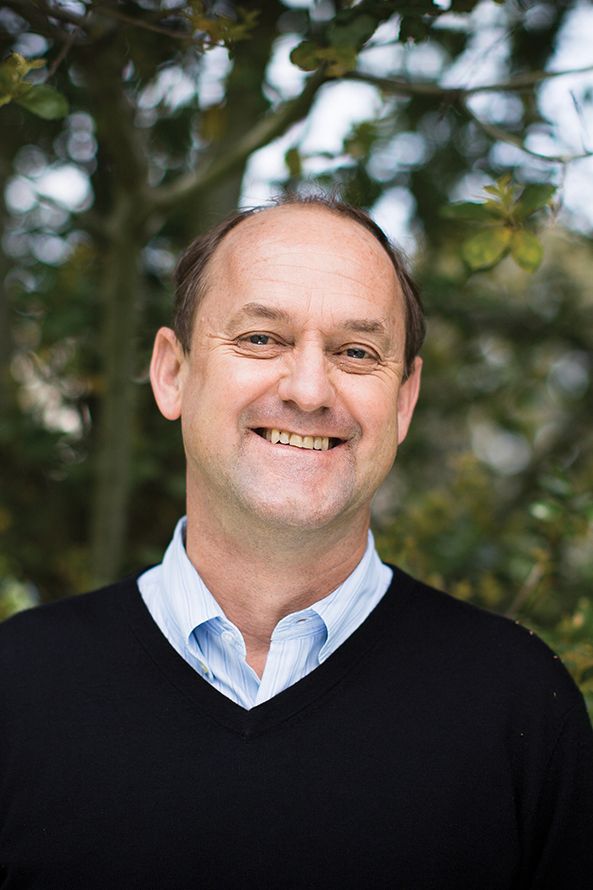 In case you don't recognize the photo on the right, let me introduce myself. I joined the College of Natural Resources as its new dean on July 1, coming from the Department of Integrative Biology and the Biological Sciences Dean's Office in the College of Letters & Science. I'm excited to be taking the reins at this particular moment in CNR's history, as we celebrate our 150th year. While the global challenges to environmental health and human well-being are sobering, the opportunities to address them through fundamental research, education, and outreach to society have never been greater.
I want to express my profound appreciation to J. Keith Gilless for his leadership of CNR during a difficult period for Berkeley's administration. Dean Gilless's sustained vision, his careful stewardship of resources, his fundraising achievements, and the attention he has devoted to many recent campus-wide challenges have built a strong foundation for the college's continued growth and success.
This issue of Breakthroughs features two CNR faculty who are advancing their respective fields through research—in magnetotactic bacteria and evolutionary ecology—as well as making innovative contributions to teaching by taking a holistic approach with their students. Continuing our 
150th-anniversary celebration, we take a retrospective look at the Albright Lecture, honoring one of Berkeley's pioneers in the conservation movement. And we report on the valuable support we receive each year from the donors to our CNR Annual Fund.
I look forward to meeting many of you in the months and years ahead. I'm committed to the success of CNR and to enhancing its role as a leader on campus and beyond by continuing to address challenges in the areas of biodiversity, energy, the environment, food, health, and justice.
I welcome your feedback at dackerly@berkeley.edu.
Fall 2018 Masthead
Director of Communications
Contributing Writers
Tom Levy
Kirsten Mickelwait
Jonathan Mingle
Molly Oleson
Robert Sanders
Mackenzie Smith
Zac Unger
Contributing Photographers and Illustrators
Jim Block
Clayton Boyd
Jamie Hall
Wren McDonald
Elena Zhukova
Online Production
Lindsey Pfeiffer
Natalea Schager

©2018 by the Regents of the University of California. All rights reserved. Breakthroughs is a registered trademark.
Please direct correspondence to:
Breakthroughs
College of Natural Resources
University of California, Berkeley
101 Giannini Hall #3100
Berkeley, CA
94720-3100