Q&A: The UC Berkeley Institute for Parks, People, and Biodiversity
Launched in 2017, the Institute seeks to advance the research, management, and protection of our treasured public parks and lands.
Jon Jarvis
Executive Director, Former Director, National Park Service (NPS)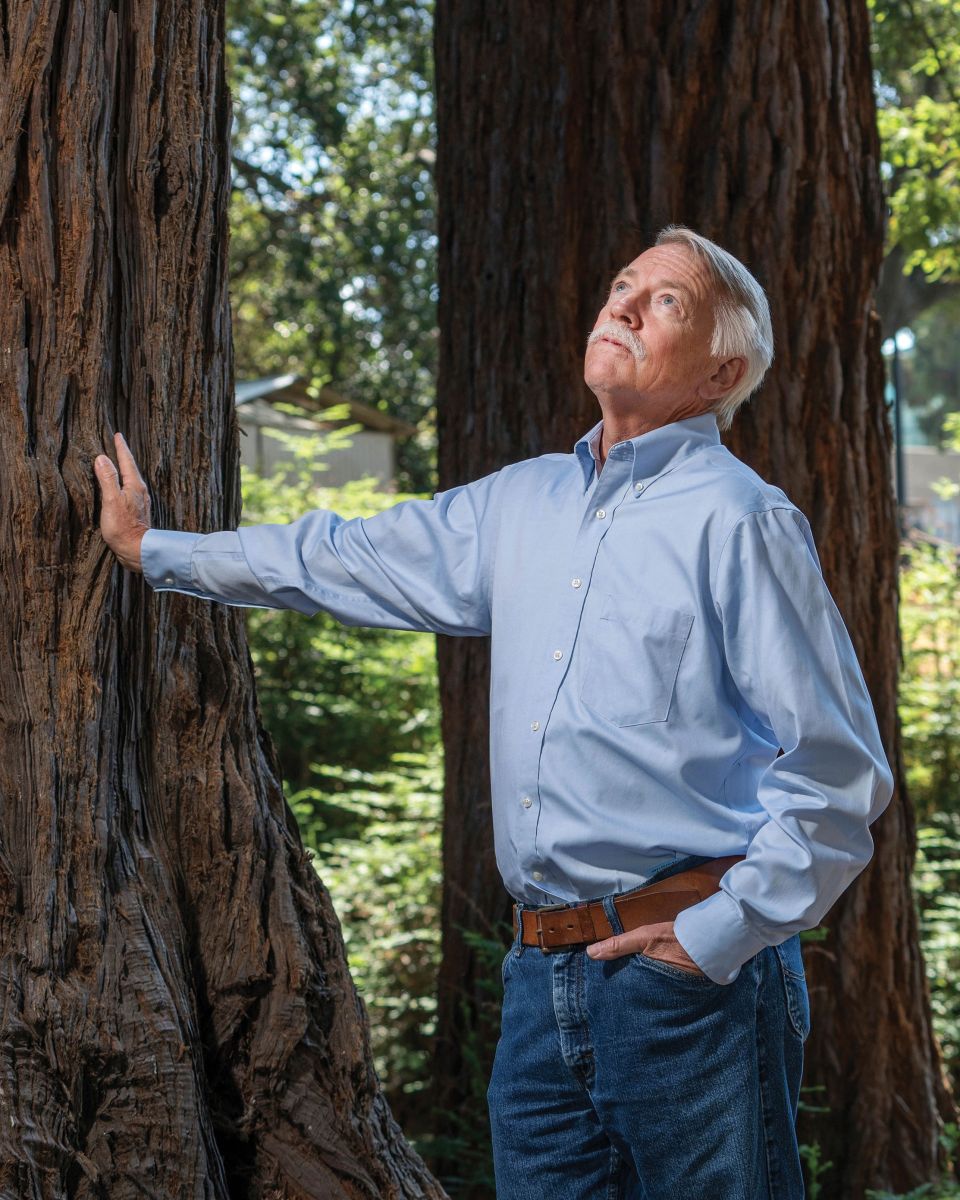 Human use of parks directly affects biodiversity, says executive director Jon Jarvis.
What inspired the creation of the Institute for Parks, People, and Biodiversity?
At UC Berkeley's 2015 conference "Science for Parks, Parks for Science," university leadership, faculty, and park professionals met to discuss the concept of an institute here that would generate new science and applications to address the most pressing issues facing public parks and lands: climate change, environmental justice, and the preservation of biodiversity across large landscapes. We immediately recognized that this would require an interdisciplinary approach. To be most effective, the institute would need to be a bridge between park professionals and the academic community, both at Berkeley and across the entire UC system.
How do the institute's vision and goals support Berkeley's legacy with the national park system?
Berkeley's impact can clearly be seen in how national parks are managed today. Without Stephen Mather's vision, we would not have the iconic park ranger, and without the policy recommendations of Starker Leopold, wolves would not be back in the Yellowstone ecosystem. The institute's mission is to continue this tradition by working to understand the most complex issues through robust research and putting ideas into practice with a new generation of park managers, some of whom will be trained at UC Berkeley.
What are the greatest challenges to our parks today?
Our greatest challenges include adaptation to a rapidly changing climate, developing sustainable financial models, maintaining biodiversity when parks are mere islands in a changing landscape, and managing large crowds during high seasons. These challenges are often exacerbated by divisive politics, inconsistent funding, and a lack of appreciation for the many benefits to society that come from the good stewardship of parks.
How is the institute working to meet those challenges?
In the spring of 2018, we hosted a graduate seminar in which students, faculty, and guest speakers had lively discussions about the major issues facing parks: biodiversity loss, connecting people to parks, climate change adaptation, the economics of parks in gateway communities, the gentrification of urban communities through green space, and wilderness management. Students prepared papers on these issues, and we're seeking funding for their research. We plan to host additional gatherings of field managers and faculty to further refine the issues and their possible resolutions. Then we'll publish the results in open-source journals specifically geared to application by field managers. We also hold a monthly "brown bag" event where students can learn about climate change, conservation, and careers with the NPS.
How does our human use of parks affect biodiversity?
Biodiversity is directly affected by human interaction. And the degree of human visitation is determined by a park's type and size as well as how its roads, trails, and visitor amenities are designed and integrated. For instance, the low level of development and visitation in Alaska's parks results in minimal impact to biodiversity, whereas high volumes of visitors in a park like Yosemite can cause resource impacts and displacement of wildlife. That said, with my 40 years of park experience, I believe that there are many more worrisome threats to biodiversity than visitor use. And, of course, welcoming the public into parks builds its understanding and support. Without public support for their protection, our parks would be lost to development, and with them the biodiversity they foster.
Steve Beissinger 
Faculty Co-Director, Professor, Department of Environmental Science, Policy, and Management (ESPM)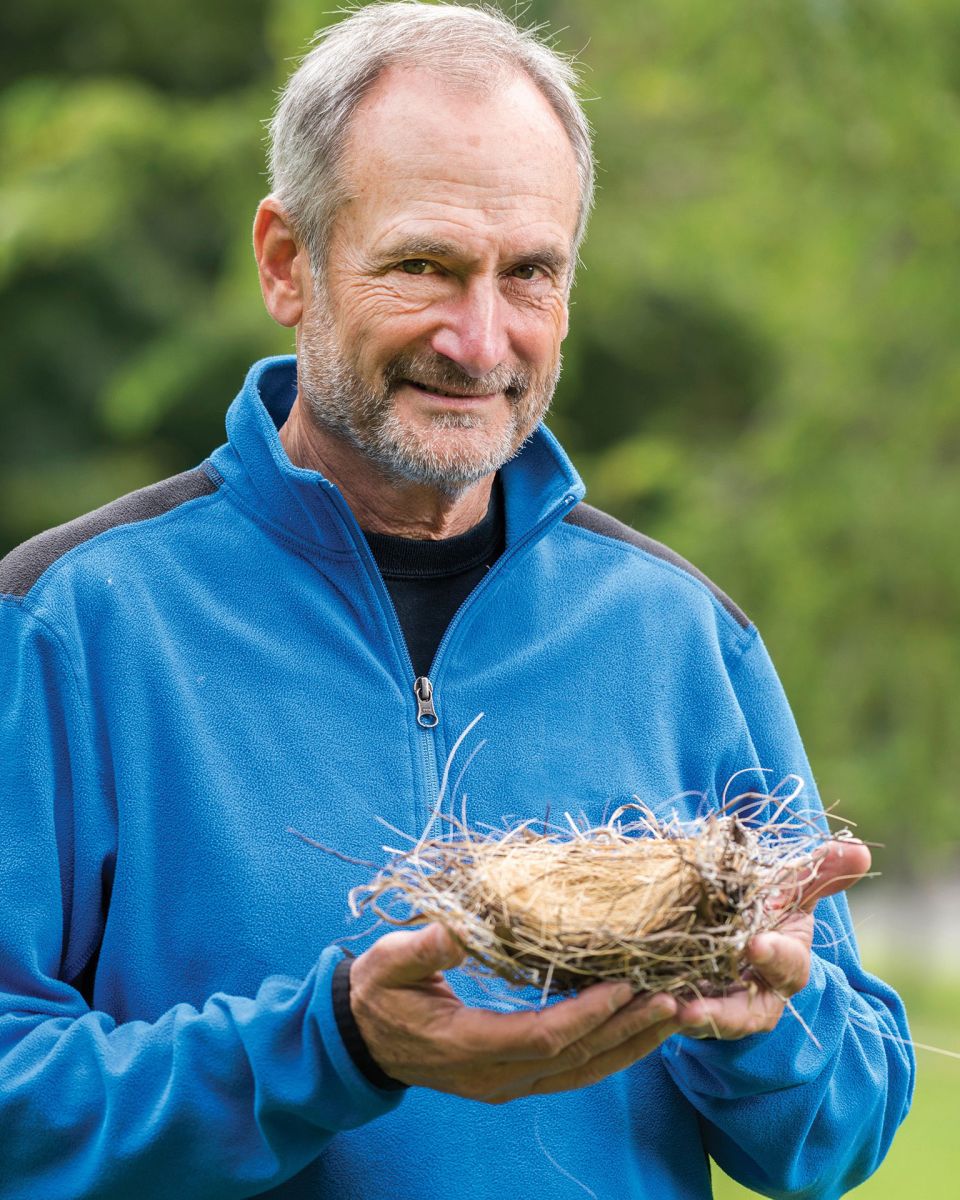 Research suggests that spending time outdoors results in healthier people, says faculty co-director Steve Beissinger.
Can you briefly describe the institute's major initiatives?
We're moving forward with four major pillars of activity. First, "Science for parks, parks for science," which encompasses multidisciplinary research on such issues as biodiversity, climate change, business models, and health benefits. Our second pillar, "Parks and living landscapes," is where governance comes in—the intersection of science and law. We need to think more about how parks can be good neighbors and work with their surrounding communities—for instance, where wildlife is killing livestock on nearby ranching properties. The third pillar, "Engaging people in parks," is about increasing interest and access across all demographics, especially among underrepresented groups that haven't traditionally had the opportunity to interact with nature. Finally, "Combining America's two best ideas: the National Park Service and public education." When we were doing research around a centennial event for the NPS, we realized that those two seminal ideas grew up together right here at Berkeley. Both were founded on the principle of public access.
Where does Berkeley's research intersect with the focus of the institute?
The institute connects faculty and research across several colleges on campus. My own work on the Grinnell Resurvey Project has been looking at how climate change has influenced species distributed throughout California, and many of our resurvey locations have been in parks and other protected areas. CNR researchers have also been exploring fire and ecosystem changes, and the School of Public Health is investigating the connection between nature and human health: A growing body of evidence suggests that spending time outdoors results in healthier people. Berkeley Law is considering questions around governance—where the law, science, and biodiversity interact. Faculty in ESPM and the Department of Integrative Biology are working to determine the impacts of climate change: How do we manage our wilderness as the planet's climate continues to warm? The conditions that helped to create that wilderness may not be here for us in the future.
Why is Berkeley the best place to host such an institute?
As I mentioned, both Berkeley and the NPS were designed around public access. Three of the first four directors of the NPS were from Berkeley, and Joseph Grinnell trained many of the key people who became the first park administrators, educators, researchers, and creators of inventories. Then we looked around and saw so many Berkeley faculty doing cutting-edge work around questions that really inform these management and conservation issues in parks and protected lands. As a world-class public institution, Berkeley has the stature to create open forums and training on parks and biodiversity. We're continuing the traditions that Stephen Mather and Horace Albright set in motion, convening thought leaders and scientists to examine issues both locally and internationally.
Jenny Mulholland-Beahrs
Director, California Outdoor Engagement Coalition
As director of the California Outdoor Engagement Coalition, Jenny Mulholland-Beahrs works across sectors with more than 175 partners.
What is the California Outdoor Engagement Coalition's relationship to the Institute for Parks, People, and Biodiversity?
The coalition was launched in 2015 after that year's "Science for Parks, Parks for Science" summit and is now an initiative within the larger institute, with the mission of expanding equitable access to the outdoors for all Californians through cross-sector partnerships and collective impact. We have more than 175 members across a variety of sectors, including national, state, regional, and city parks and other public land and water agencies; K–12 education; higher education; health and wellness organizations; transportation; nonprofits; and the private sector.
How does equitable access to the outdoors ultimately affect the whole society?
The impacts are across the board. First, the long-term conservation and protection of our planet is dependent upon everyone having meaningful connections with the outdoors and understanding the benefits of our natural environments. Second, nature is educational—a complex, living laboratory in which to learn about science, reading, writing, math, art, music, and other academic areas. Third, spending time outdoors can lead to mental and physical health and well-being. Fourth, access to nature is a social justice issue, because many low-income communities have much less access to green space than more affluent ones. Fifth, time spent outdoors can lead to increased leadership development and resiliency. And finally, economic development: According to the Outdoor Industry Association, in California alone the outdoor-recreation economy generates $92 billion annually in consumer spending, 691,000 jobs, $30.4 billion in wages and salaries, and $6.2 billion in state and local tax revenue.
What are some of the coalition's most successful programs?
From our inception, we've worked with our multi-sector partners to expand the impact of the incredible work that's already being done by our members. One of our greatest assets is collective impact, a structured form of collaboration to solve a complex problem—in our case, expanding equitable access to the outdoors. We're working with a very committed group of partners who have formed the Richmond Outdoors Coalition, an initiative in the East Bay city of Richmond. The partners have identified the priorities of transportation to parks, communication with the community about getting outdoors, and collecting meaningful data to guide the direction of our collaboration.