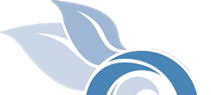 Join the Berkeley Chapter!
Membership in the Berkeley Chapter of the Society for Conservation Biology is free and requires no commitments. There are several ways you can get involved:
Our main membership tracking and communication tool is our mailing list, to which we send out event announcements, coordinate RSVPs, and post opportunities for working on event coordination. To subscribe to our mailing list, please visit here. Emails are not shared and usually only 1-2 emails are sent per month.
We also cross-post our events to our Facebook page, as well as any scientific articles or news items we find interesting. Community members are welcome to discuss them there or post items of their own (no solicitations). Not all important announcements are posted to Facebook, so please still sign up for our mailing list to make sure you don't miss anything!
If you're interested in getting more involved in planning events, addressing local conservation concerns, or helping run the Berkeley Chapter, you should contact us via email. Alternatively, attend an event and talk with one of the officers in person! Brief organizational meetings are usually held at the start of events and offer opportunities to talk with the executive committee about upcoming events and new ideas. We're always welcome to new ideas, volunteers, and requests for events or campaigns.