People in the Elias Lab
Principal Investigator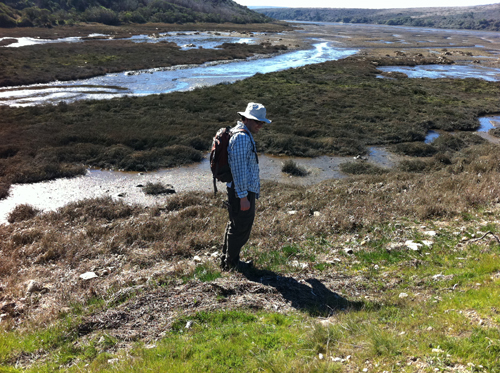 Position: Associate Professor
Elias received his B.Sc. in Ecology and Evolutionary Biology from the University of Arizona followed by a Ph.D. in Neurobiology and Behavior from Cornell University.
Postdoctoral Fellows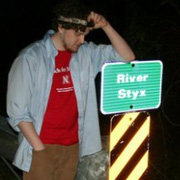 Position: Postdoctoral Fellow
Rosenthal is interested in animal behavior, mate choice, and the evolution of complex communication systems. He has a BA from Oberlin College and a PhD from the University of Nebraska-Lincoln, where he studied how environmental variability influences courtship behavior in wolf spiders. His current projects include looking at how spiderweb geometry affects the transmission of vibrations, and how changes in the environment affect mate choice decisions in female spiders. 
Graduate Students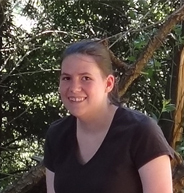 Erin Brandt
Position: Graduate Student
Brandt is interested in invertebrate ecology and evolution, specifically in spiders. She has a BS from Michigan Technological University and an MS from Portland State University, with a thesis project on fluorescence in spiders. She plans to study the interplay of natural and sexual selection in jumping spiders with an emphasis on visual ecology.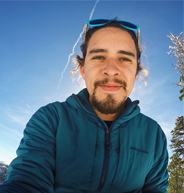 Position: Graduate Student
Escalante is interested in animal behavior and ecology, particularly on the evolution of behavioral plasticity in arachnids. He has a BSc and a MS from the Universidad de Costa Rica, where he studied the predatory behavior and web construction of a tropical sheet weaver spider. His current research topics involve motor performance in opiliones and spiders, particularly questions about behavioral compensation after limb loss in locomotion, communication and sexual behaviors.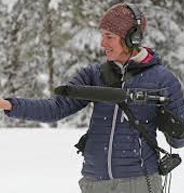 Maggie Raboin
Position: Graduate Student
Raboin is interested in animal behavior and evolution, specifically in spiders. She received her BSc from the University of Montana where she studied wildlife biology. She plans to study the evolution and function of mound-building behavior in mason spiders, a new species of spider in the genus Castianeira.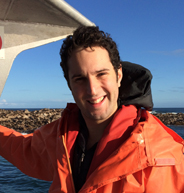 Benji Kessler
Position: Graduate Student
Kessler is interested in sensory ecology, sexual selection, and speciation. He received his A.B. from Dartmouth college where he studied biology with an area of concentration in ecology and evolutionary biology. He plans to study the role of vision in courtship and evolution of jumping spiders. 
Undergraduates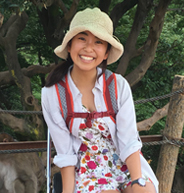 Masami Amakawa
Masami Amakawa is interested in the behavior of spiders, specifically Habronattus. Masami is the Elias lab manager and assists researchers with animal care, logistical support, and oversees and organizes undergraduate volunteers.

Ben Nyman
Ben is currently studying the navigation behavior of mound-building Spiders, and helping with local surveys of spider biodiversity. He is interested in all things Araneae as well as aquatic ecology and its implications on human health.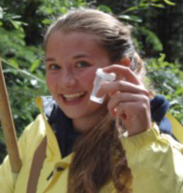 Katie Sanko
Katie Sanko is currently assisting with a project investigating Habronattus foraging behavior. She is interested in animal behavior, ecology, and evolution.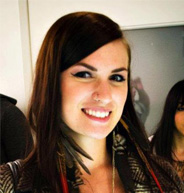 Cody Raiza
Cody Raiza is currently conducting a comparative project examining the neurobiology of jumping spiders in the genus Habronattus in a comparative context. She is generally interested in neuroethology.

NEWS: Second Annual "Poot-off" Results!!!!