Adina Merenlender is a Professor of Cooperative Extension in Conservation Science at University of California, Berkeley in the Environmental Science, Policy, and Management Department, and is an internationally recognized conservation biologist known for land-use planning, watershed science, landscape connectivity, and naturalist and stewardship training.
She is the founding director of California Naturalist, which to date has graduated over 4,000 certified California Naturalists. Building on the success of this program, Adina helped start the first public education and service program on climate stewardship including writing Climate Stewardship: Taking Collective Action to Protect California with Brendan Buhler. The two programs provide collective impact on ecological health through community and citizen science.
Adina is also on the California Biodiversity Network Steering Committee where she co-chairs the Stewardship Committee, and is a past president and active member of the Society of Conservation Biology. As president, Adina worked with the Governing Board and staff to reorganize the Society as a global network to preserve biodiversity.
Adina is based at the Hopland Research and Extension Center in Mendocino County. The Hopland Research and Extension Center acknowledges with honor the Shóqowa and Hopland People on whose traditional, ancestral, and unceded lands we work, educate and learn, and whose historical and spiritual relationship with these lands continues to this day and beyond. For more information on the Indigenous and colonial history of this land, please see this Land History Story Map.
Adina's primary focus is biodiversity conservation. Many projects fall at the intersection of several focal areas shown below. Our work is aimed at transforming land and water management and people's environmental knowledge, identity, and actions.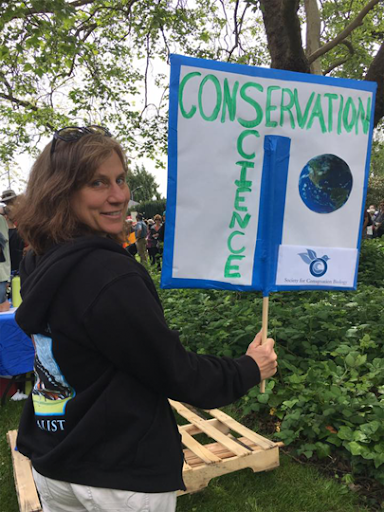 California Agriculture
Read profile of Adina Merenlender's current work in California Agriculture